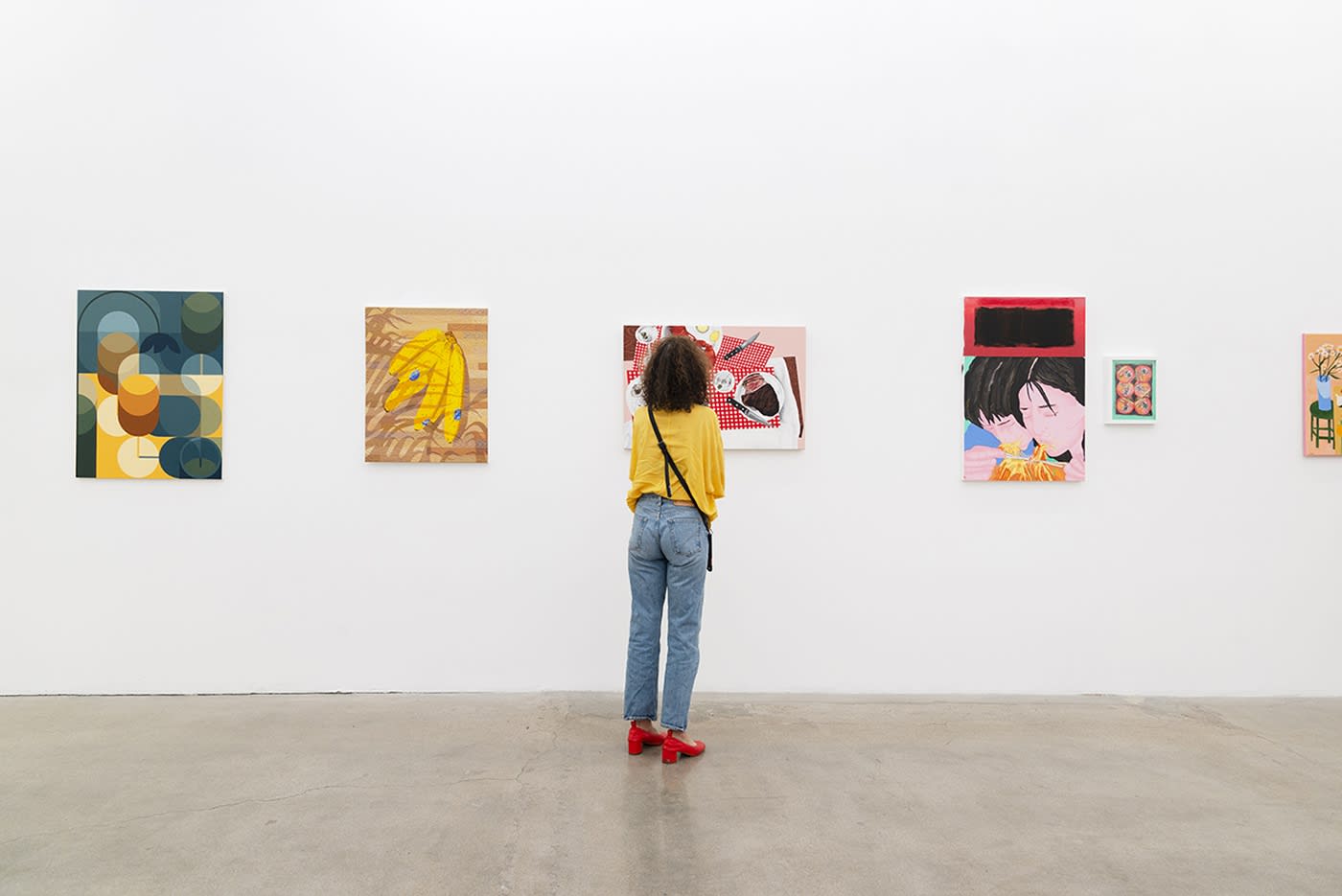 Thank you so much to everyone who came out to the opening of Potluck at Hashimoto Contemporary Los Angeles! It was so wonderful having artists, friends and collectors share this very special evening with us. If you missed opening night, appointments to view the show can be booked here until March 5th.
Featured Artists:
Jess Ackerman | Esao Andrews | Sabrina Bockler | Molly Bounds | Boykong | Jackie Brown | Katie Butler | CHIAOZZA | Maggie Cowles | Stephen D'Onofrio | Joel Daneil Phillips | N Dyer | Jillian Evelyn | Luke Forsyth | Gustav Hamilton | Zoe Hawk | Andrew Hem | David Heo | Loc Huynh | Celia Jacobs | Natalia Juncadella | Matthew Kam | Adrian Kay Wong | Sam Keller | Katie Kimmel | Chelsie Kirkey | Corey Lamb | Coco Lim Haas | Kristen Liu Wong | Jean-Paul Mallozzi | Michael McGregor | Stephen Morrison | Lap Ngo | Carlos Rodriguez | Stacey Rozich | Stephanie Shih | Stephanie H. Shih | Josh Stover | Crys Yin | Lauren YS | Nicholas Zirk
To learn more about the debut exchibition or our upcoming exhibition schedule, email our Los Angeles Director Dasha Matsuura at la@hashimotocontemporary.com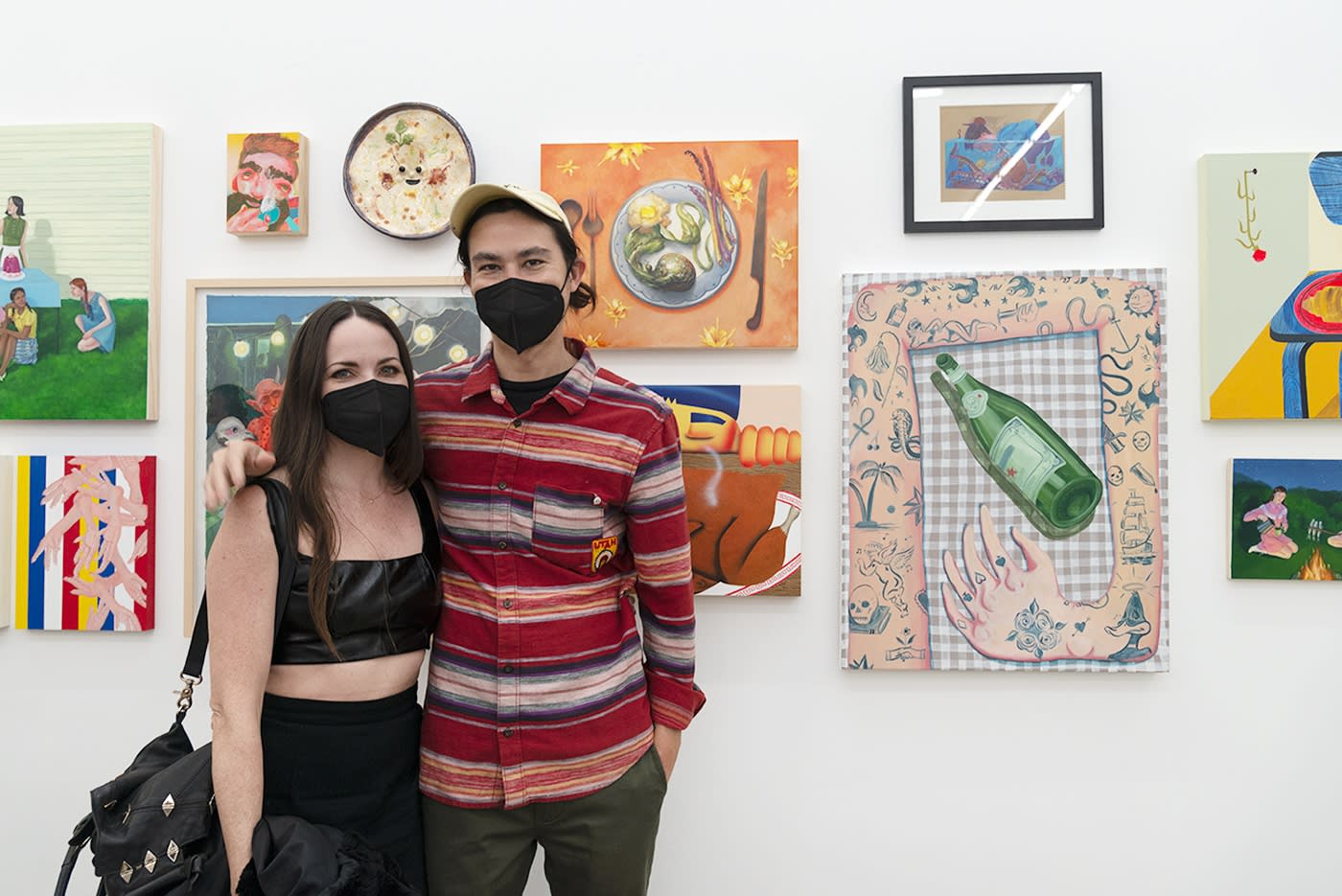 Matthew Kam's Wontom Noodles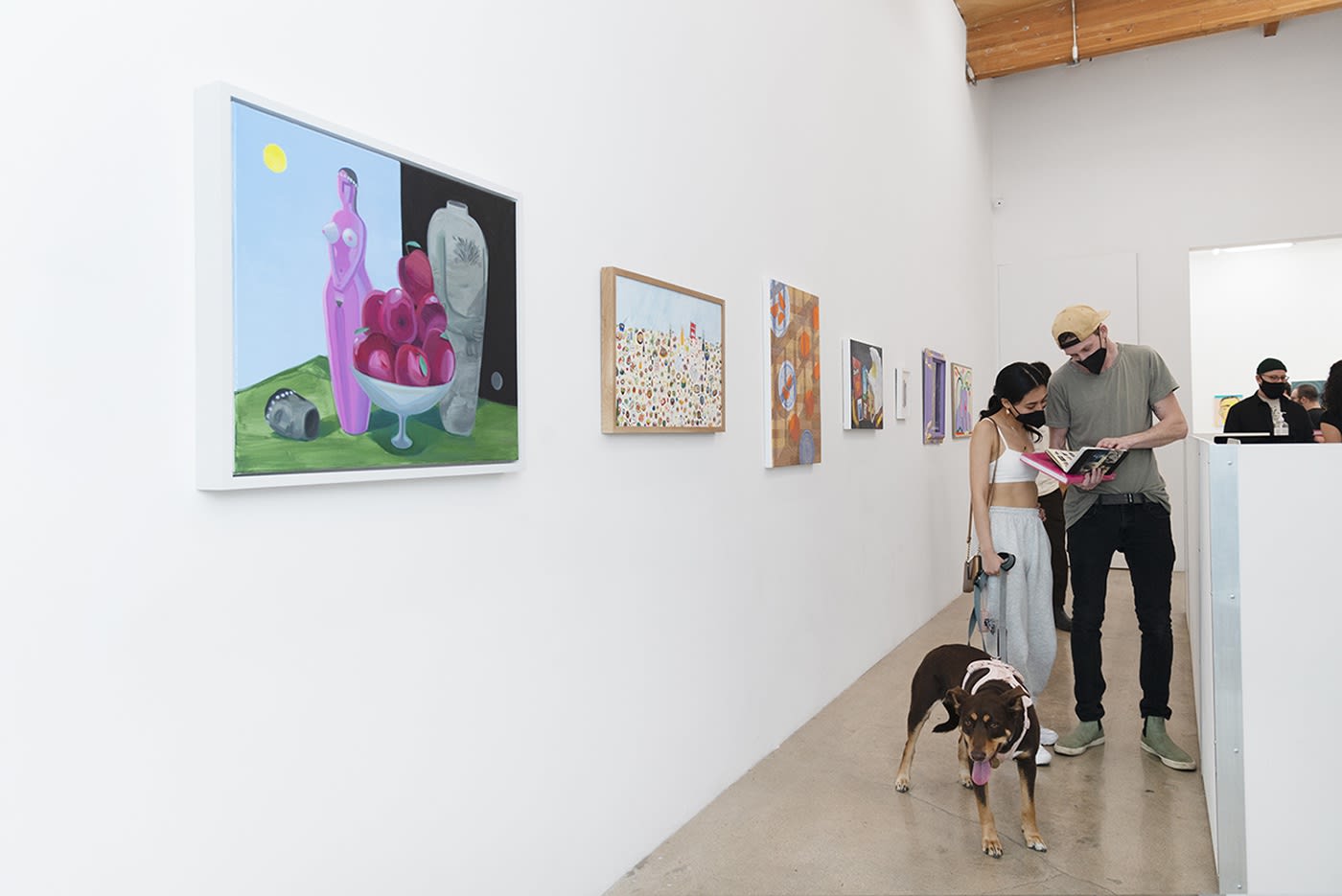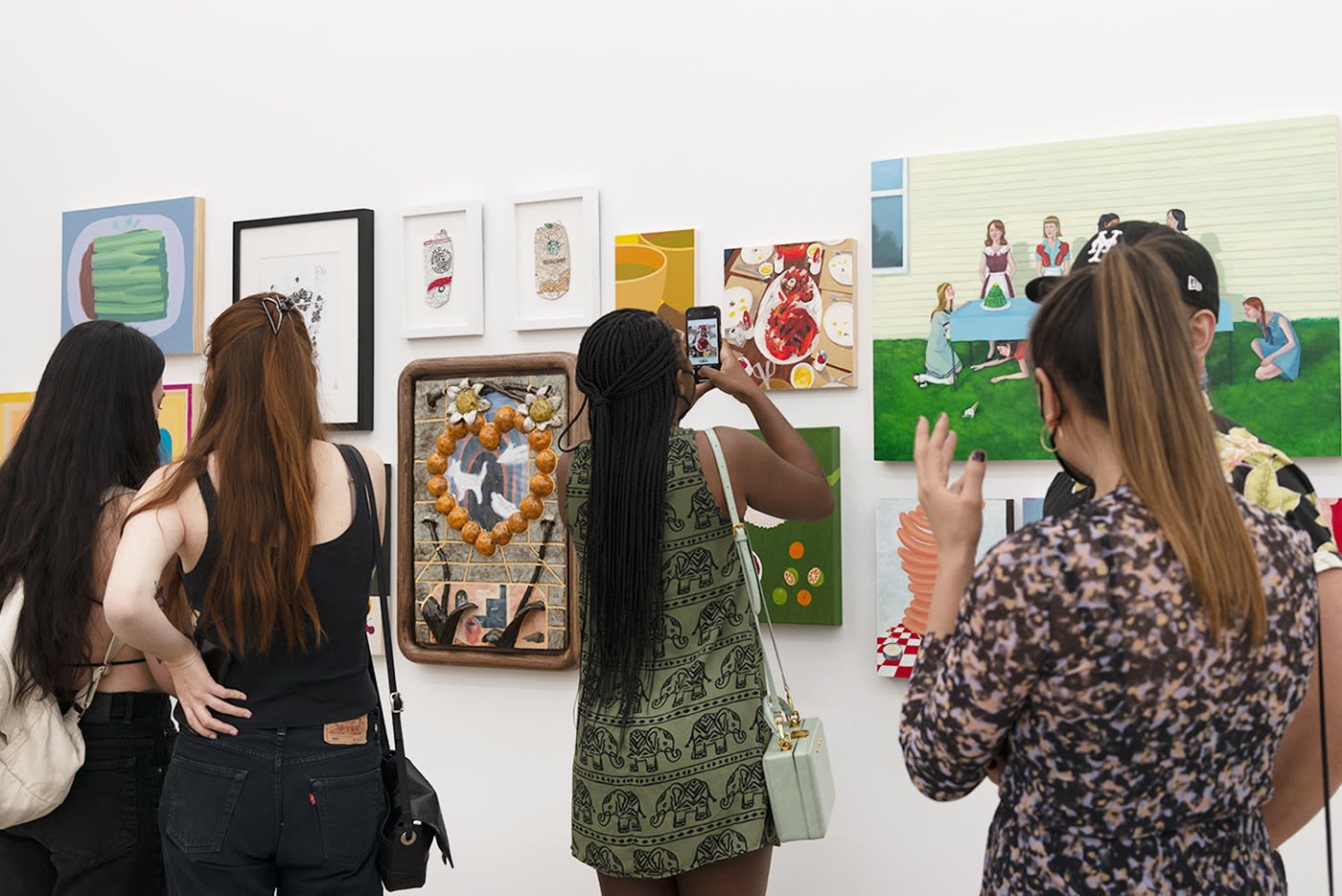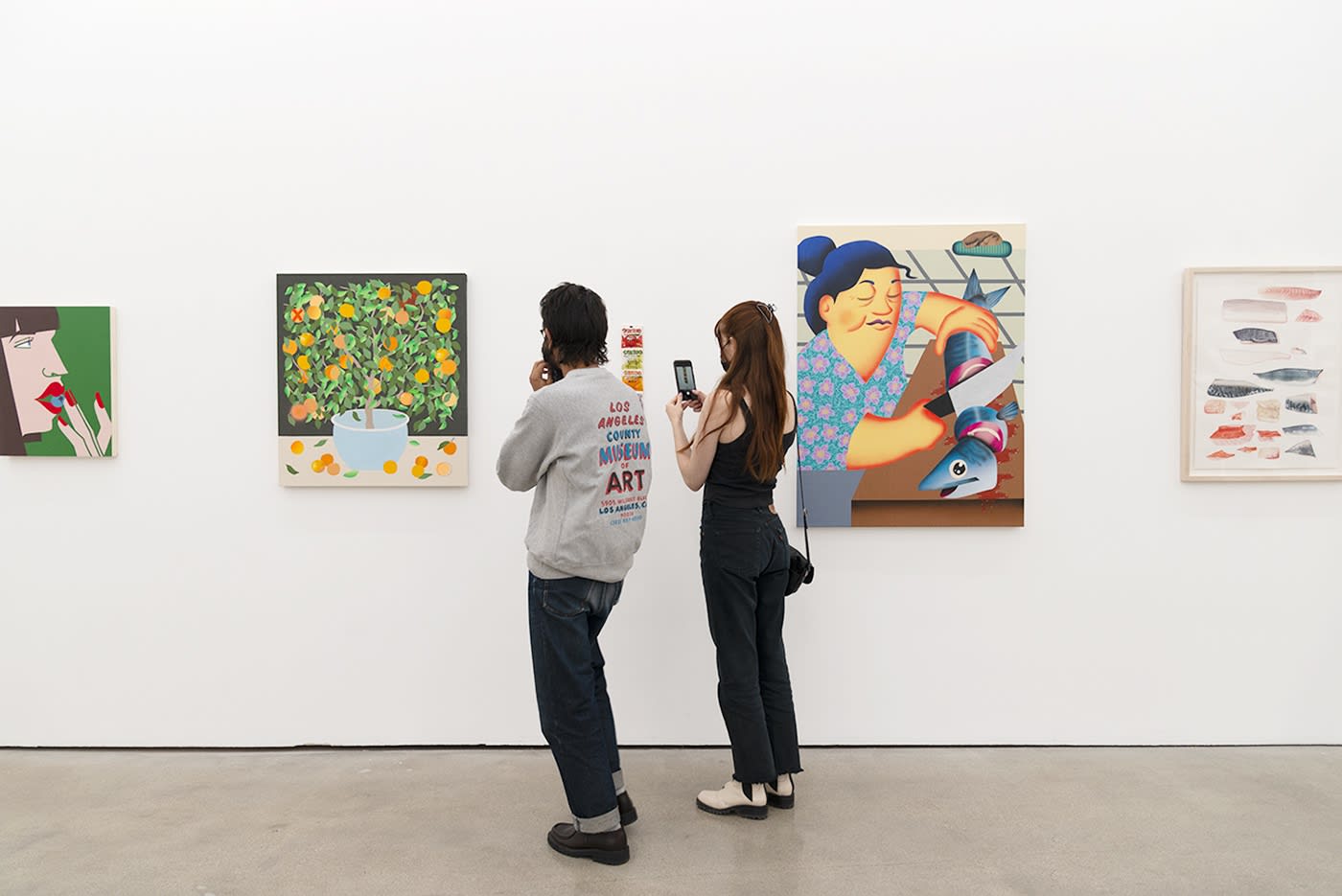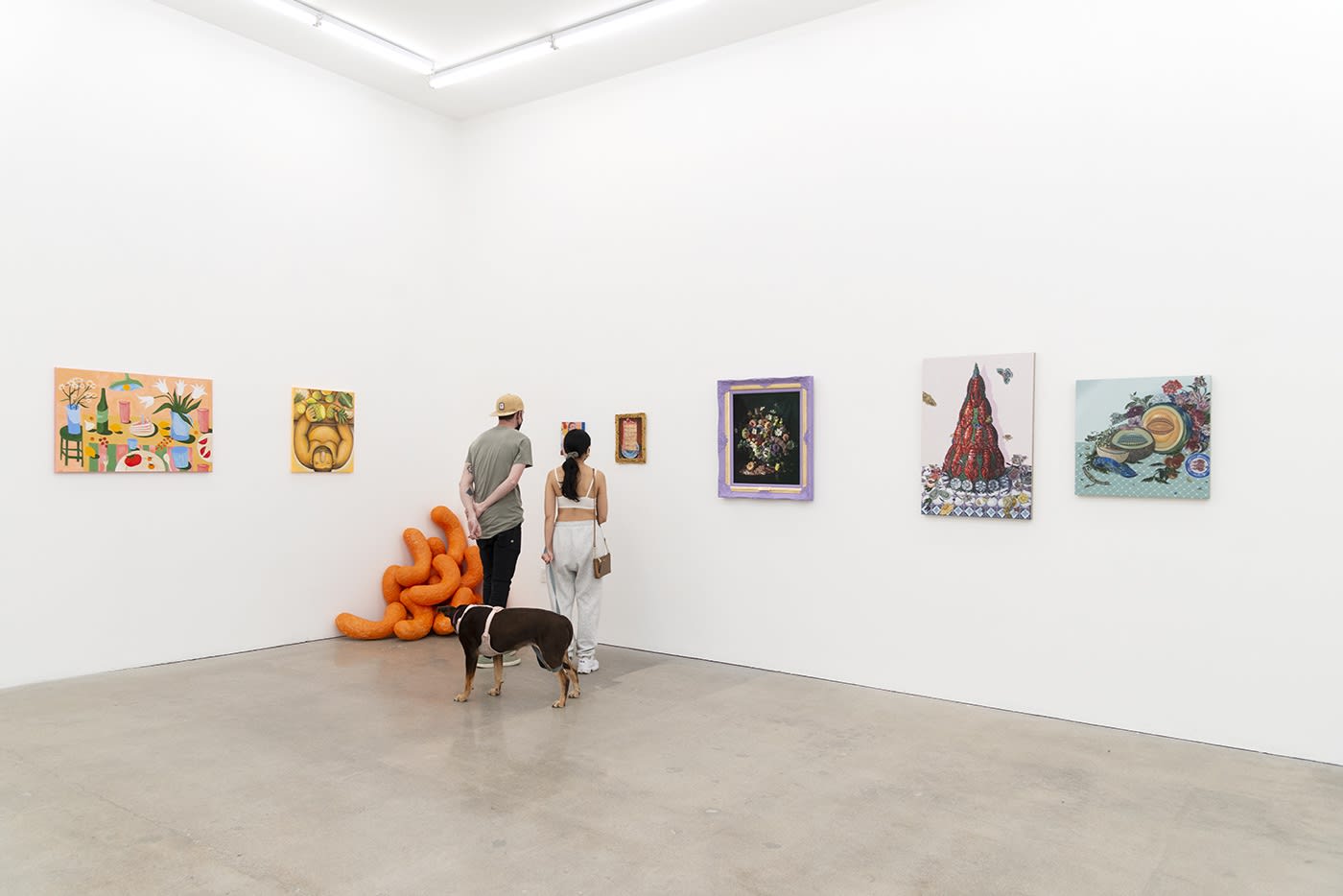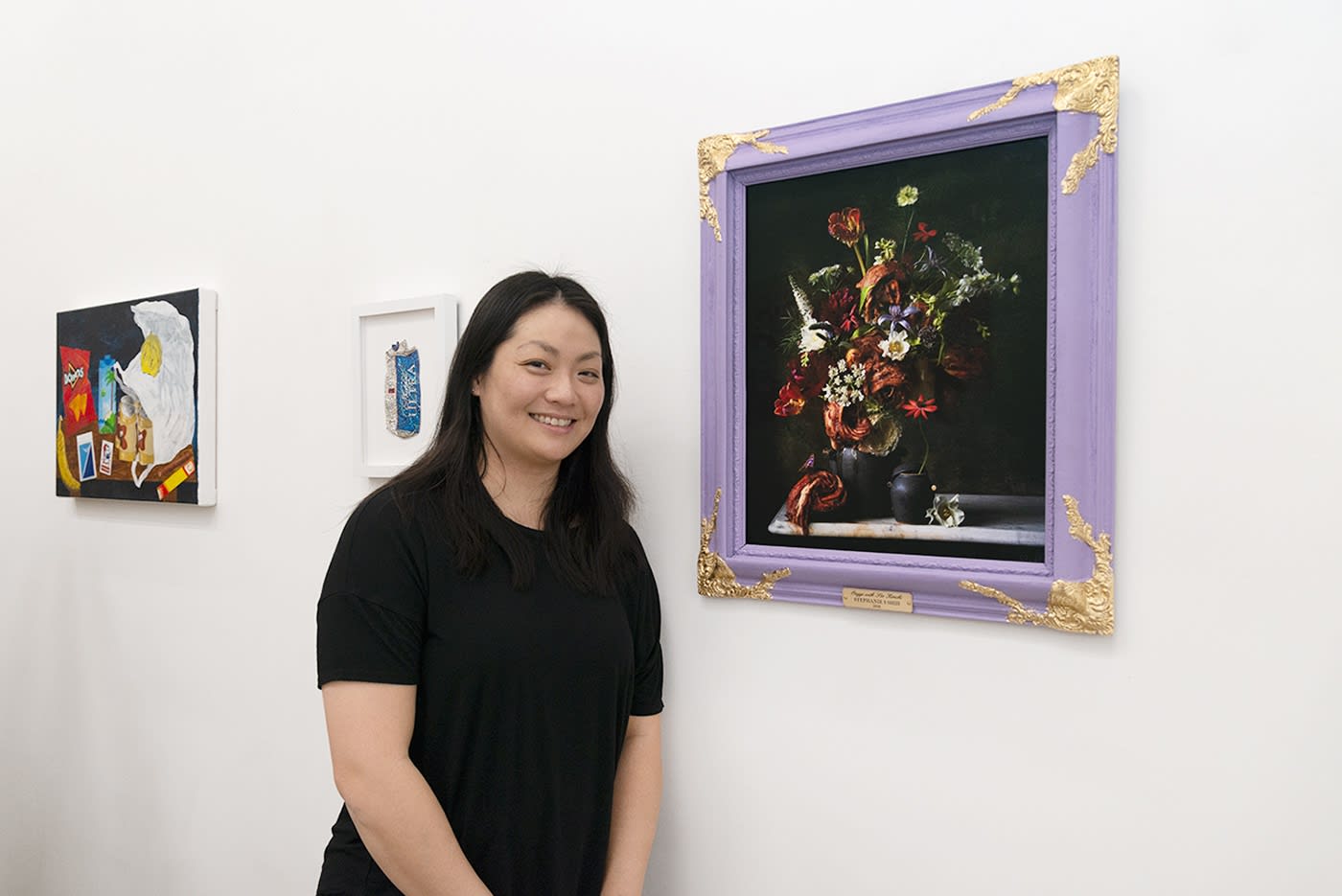 Stephanie S. Shih with her painting "Onggi with six Kimchi"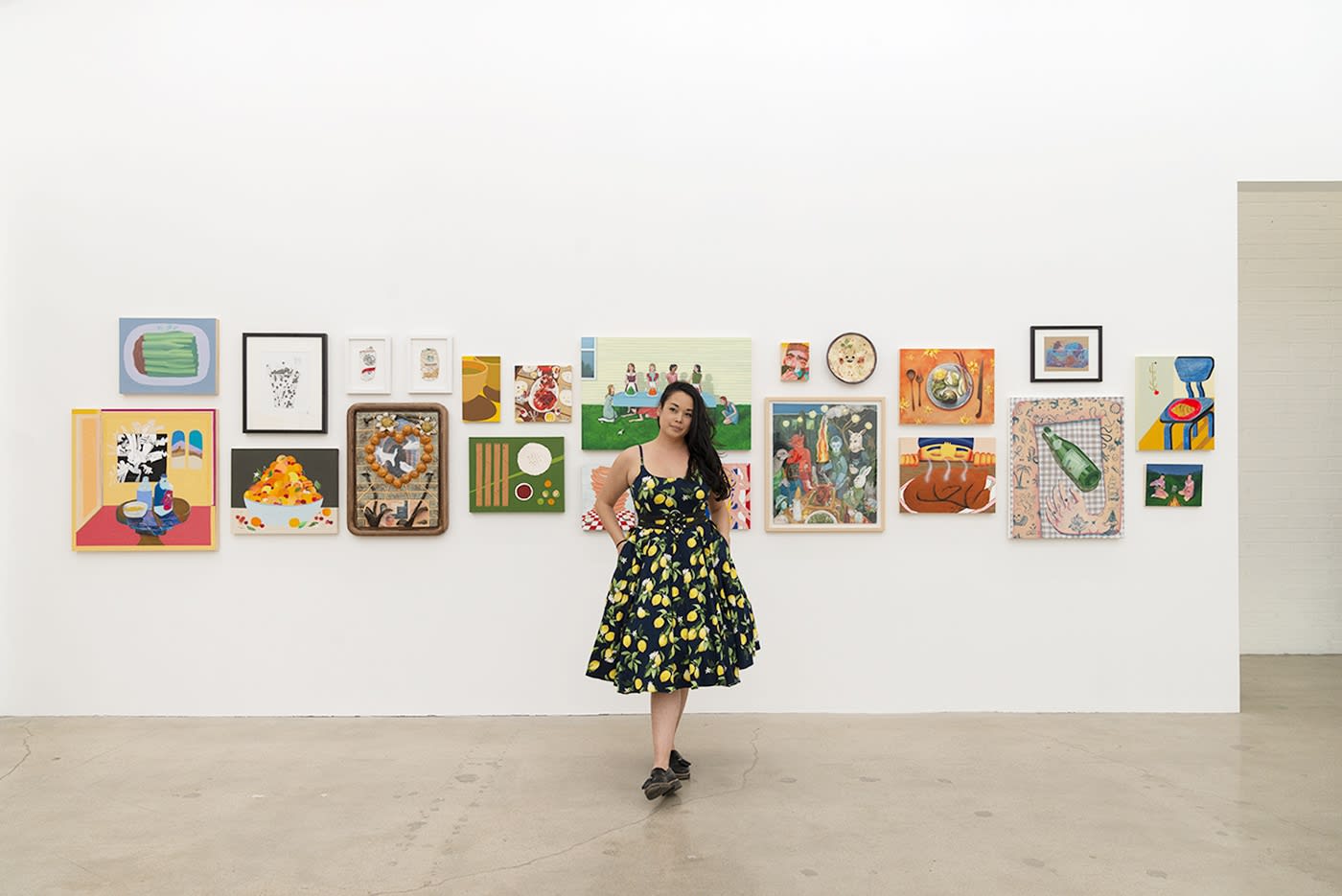 Currator Dasha Matsuura at the opening night of Potluck
February 18, 2022