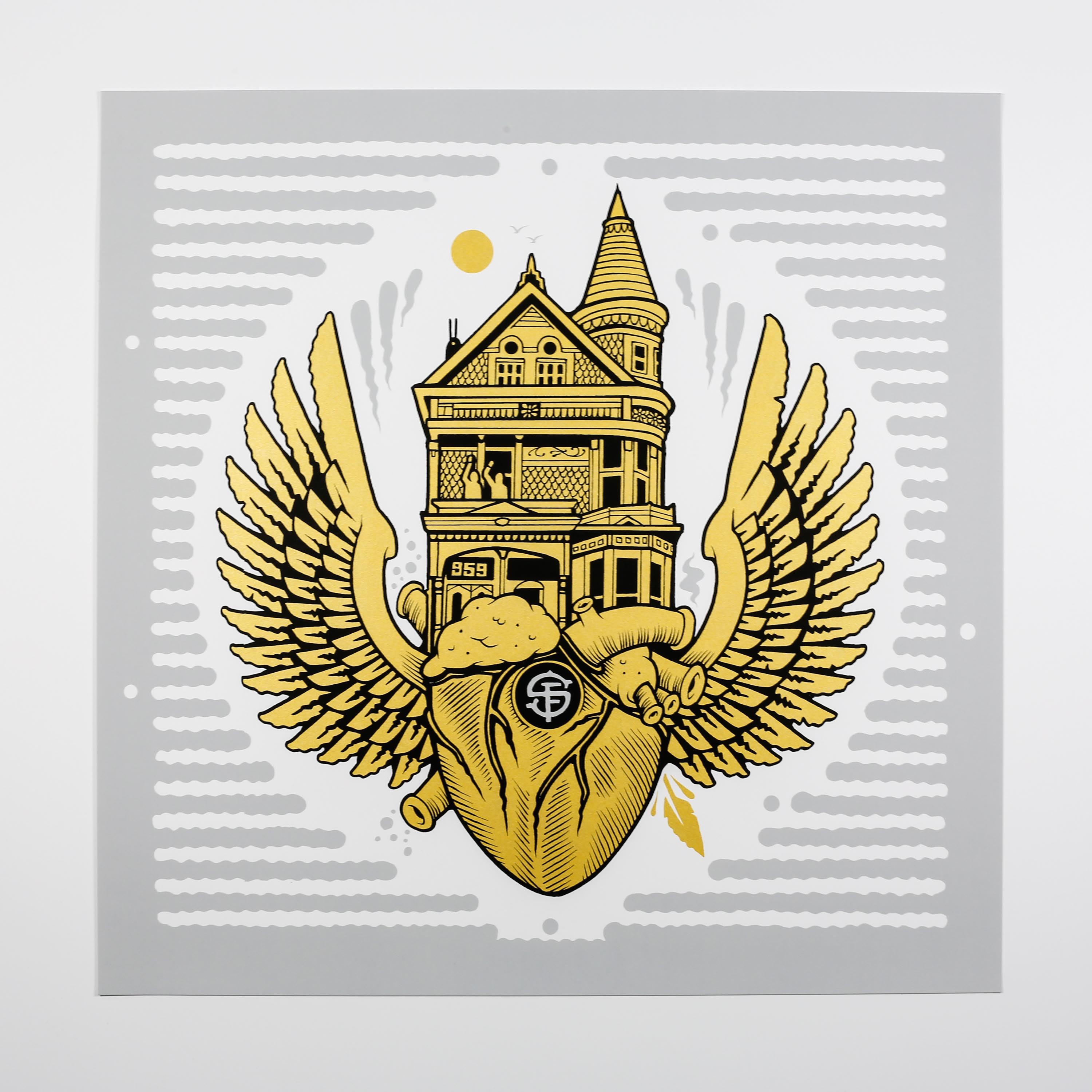 Jeremy Fish
"You Don't Get To Hate It"
18" x 18"
3 color screen print
printed by Bloom Press in Oakland
on 100# uncoated stock, acid free
In a signed and numbered edition of 50
$100.

Available online Friday November 29th at the link here!

Statement from artist Jeremy Fish
"This drawing/screen print was directly inspired by the recent film "The Last Black Man In San Francisco". Directed, produced and written by Joe Talbot, and staring his friend and co writer Jimmie Fails. This film, and Joe's father, David Talbot's novel "Season Of The Witch" are two of the most powerful pieces of art made about San Francisco in my opinion. I take a lot of inspiration and motivation from both father and son Talbot's work. A portion of the proceeds from the sale of these prints will be donated to Joe's next film project. Please go see this film if you haven't already."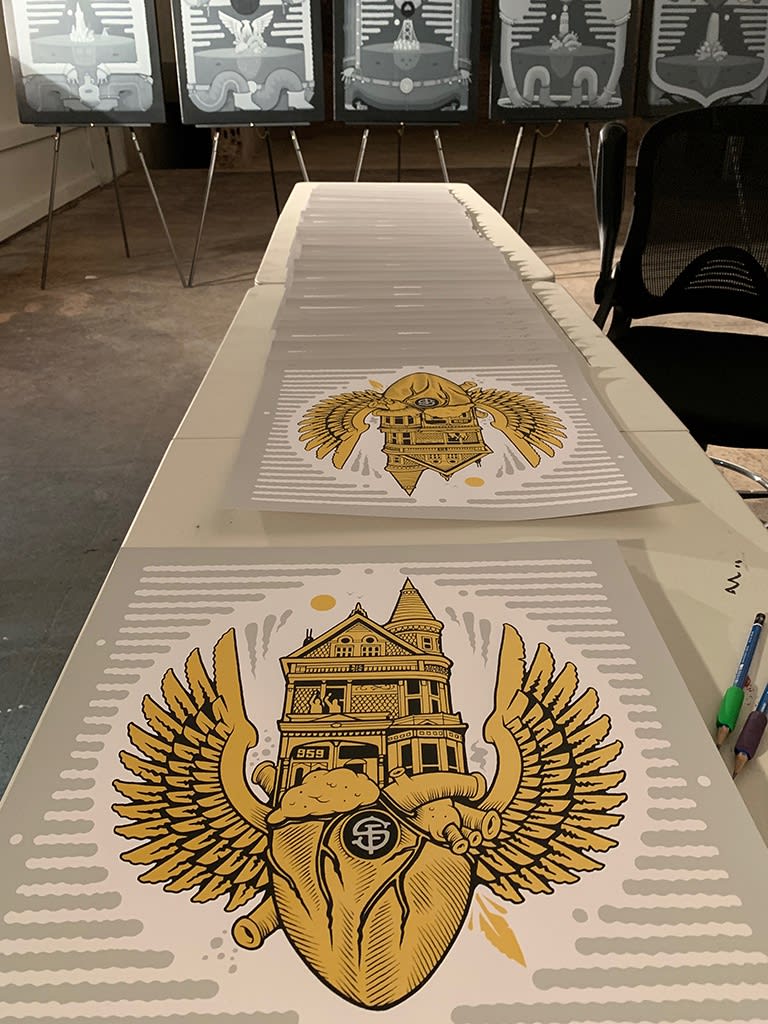 November 27, 2019