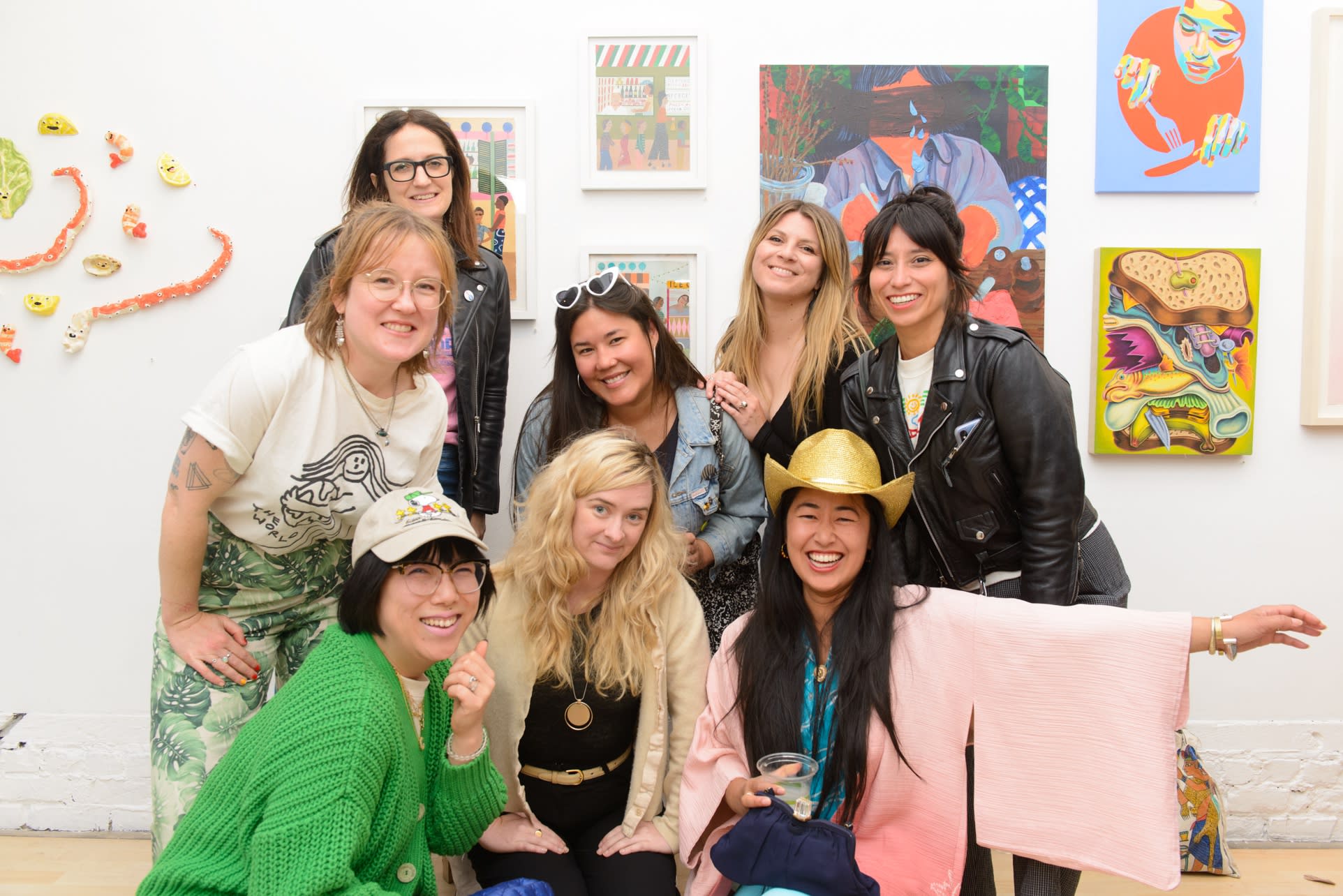 Thank you so much to everyone who came out to celebrate the opening of "Potluck" on June 29, 2019 - a fantastic food-themed group show curated by Dasha Matsuura. If you were unable to visit the opening reception, you can see photos from the celebration below!
The exhibition will be on display through Saturday, July 20th at our San Francisco gallery. We are located at 804 Sutter Street and we are open to the public Tuesday through Saturday from 10 am to 6 pm.
Photos by Shaun Roberts.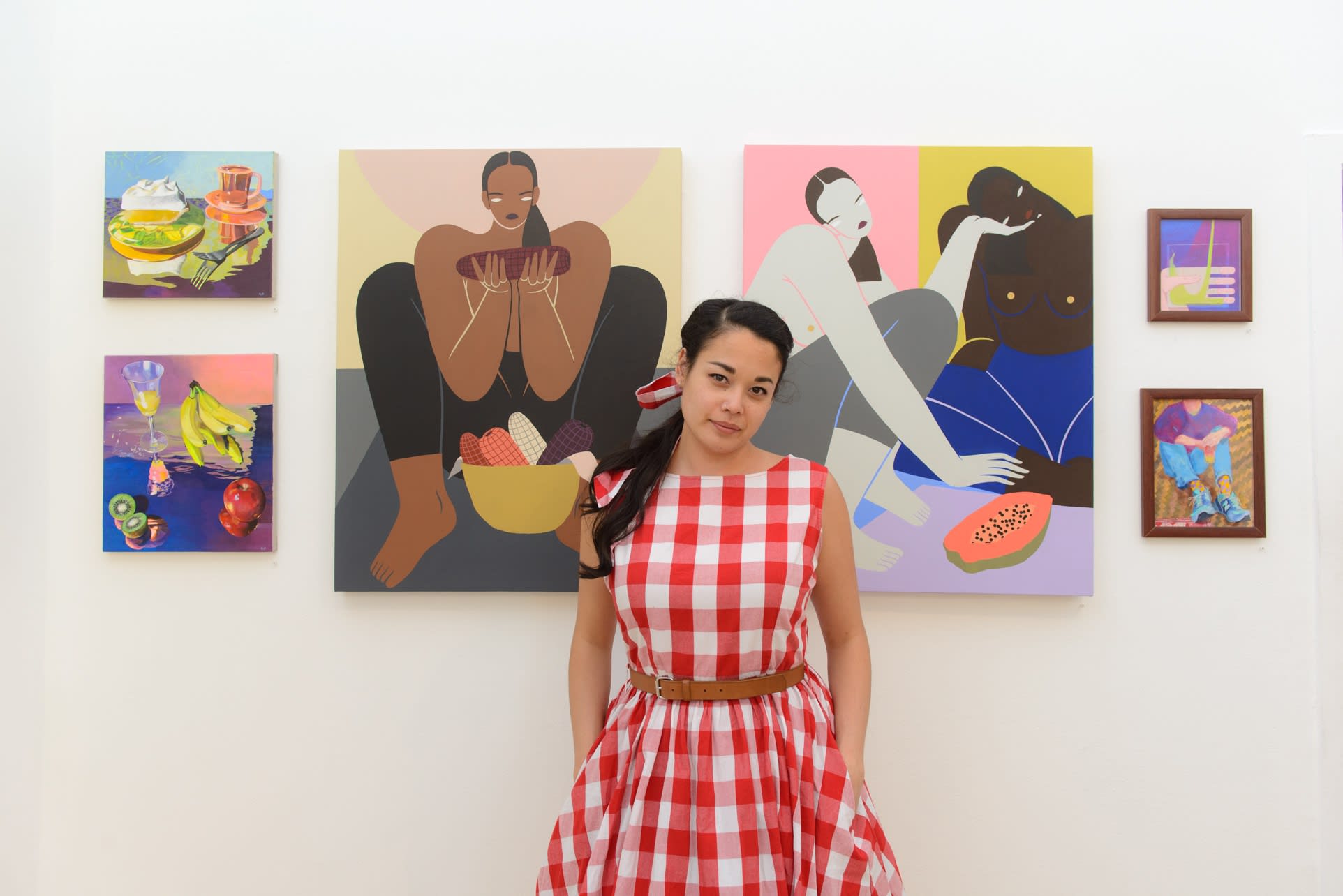 "Potluck" Curator Dasha Matsuura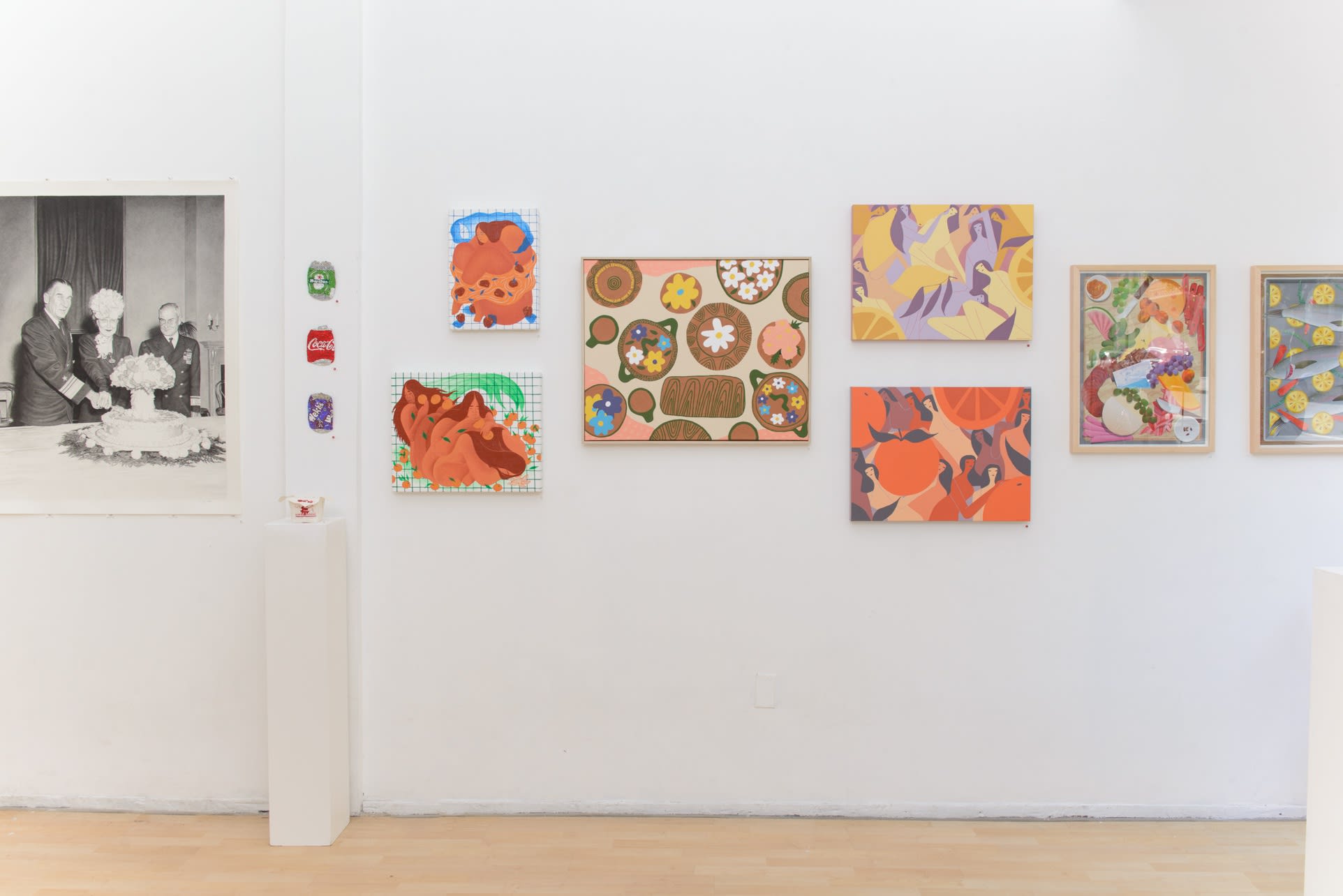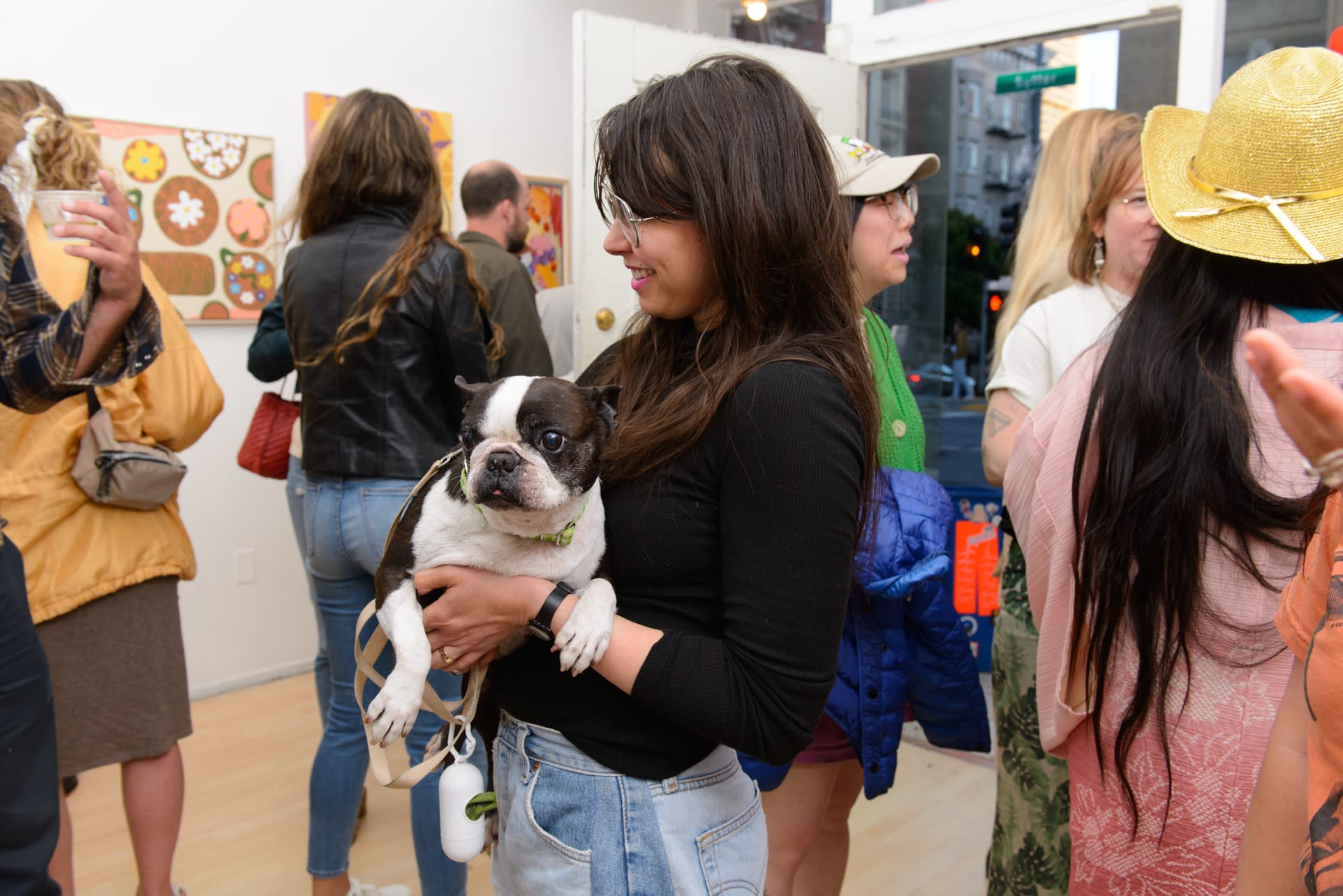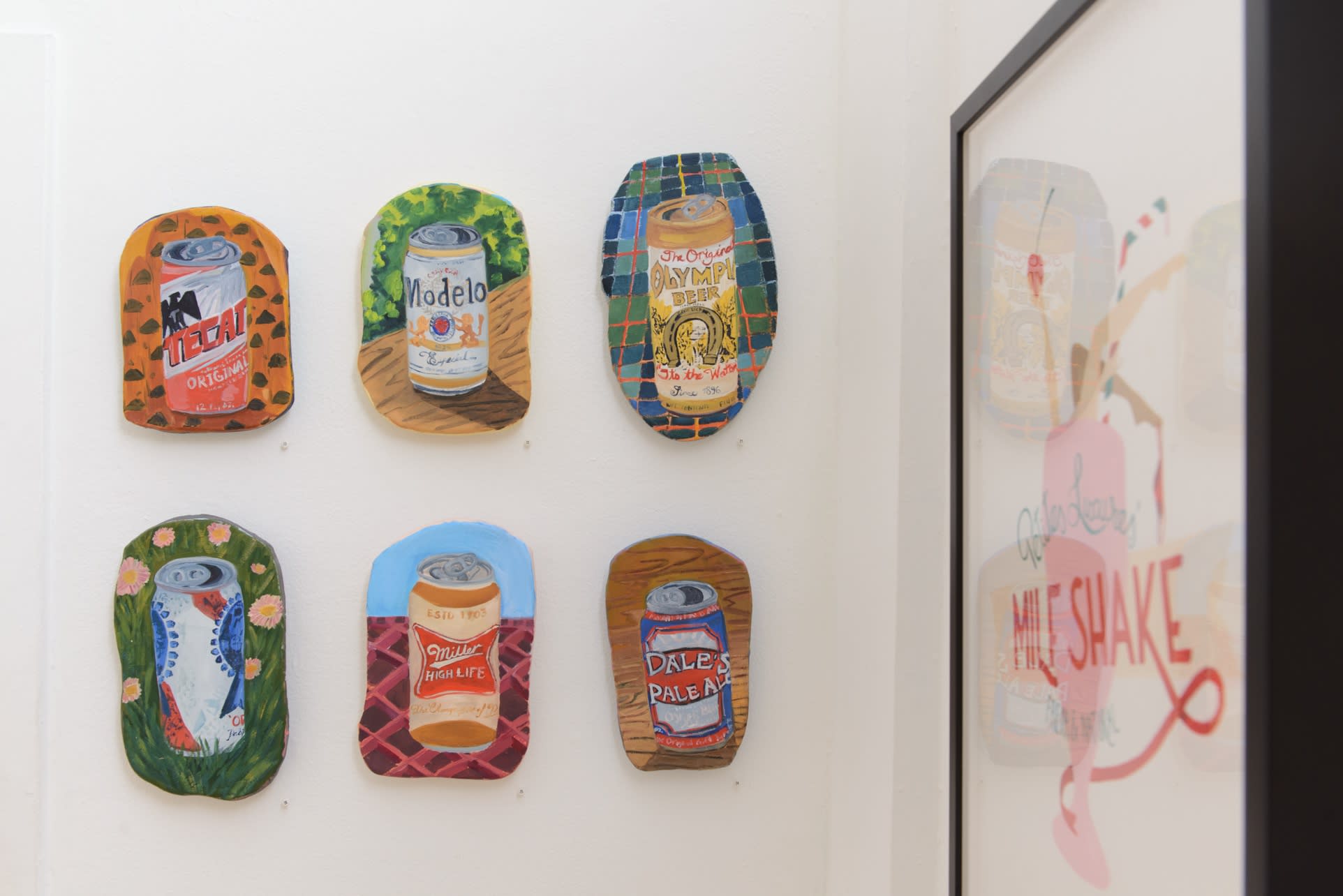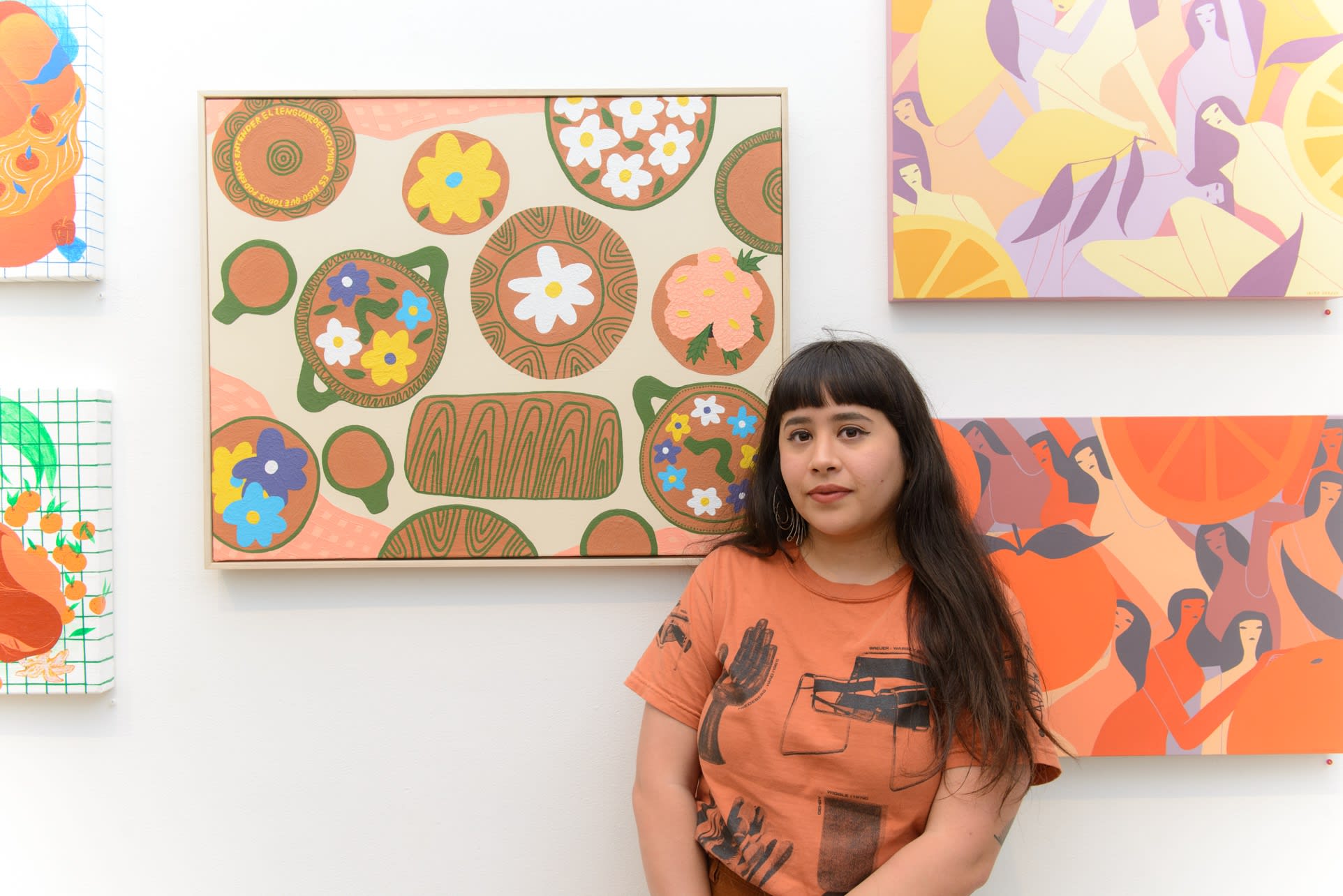 Participtaing artist Liz Hernandez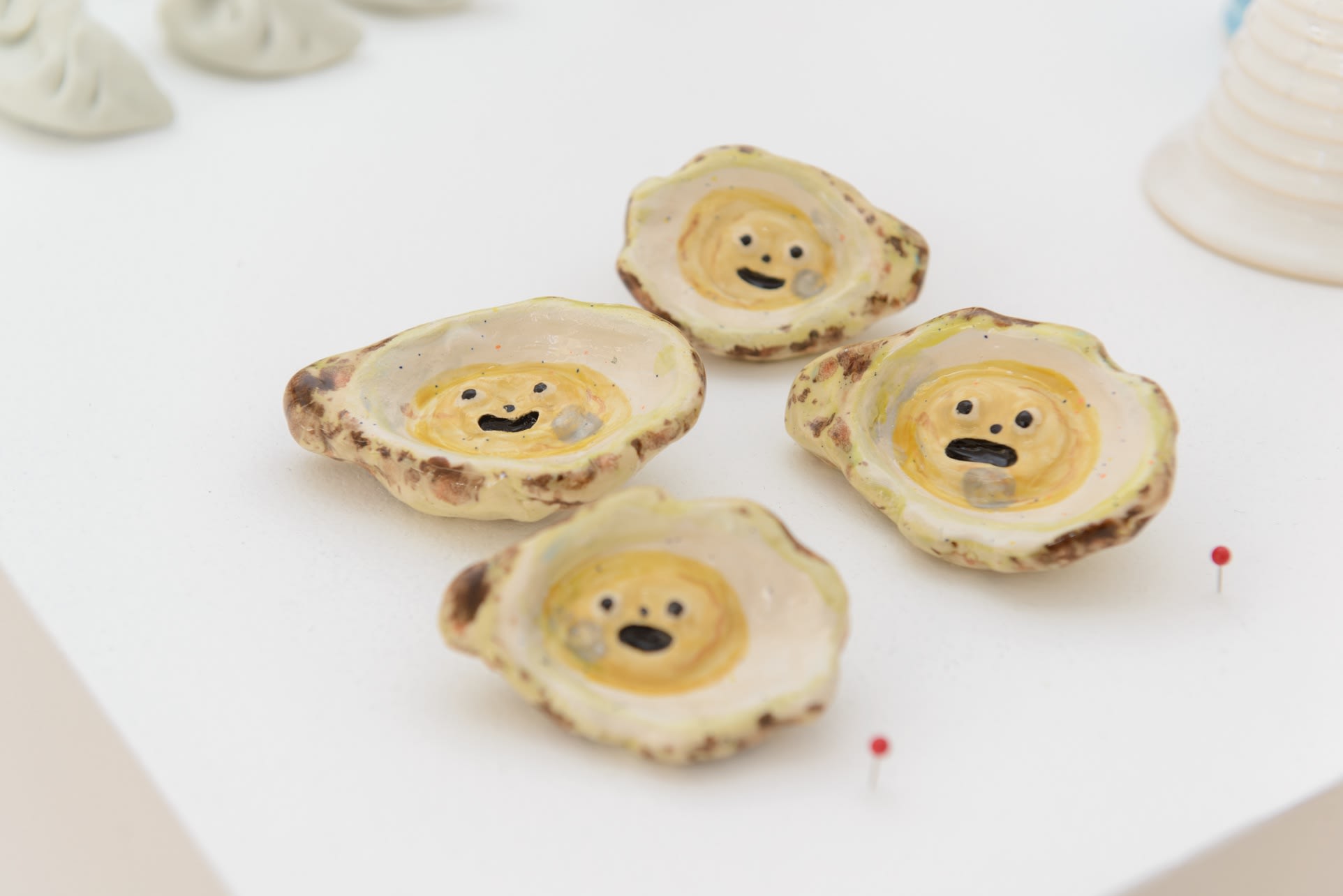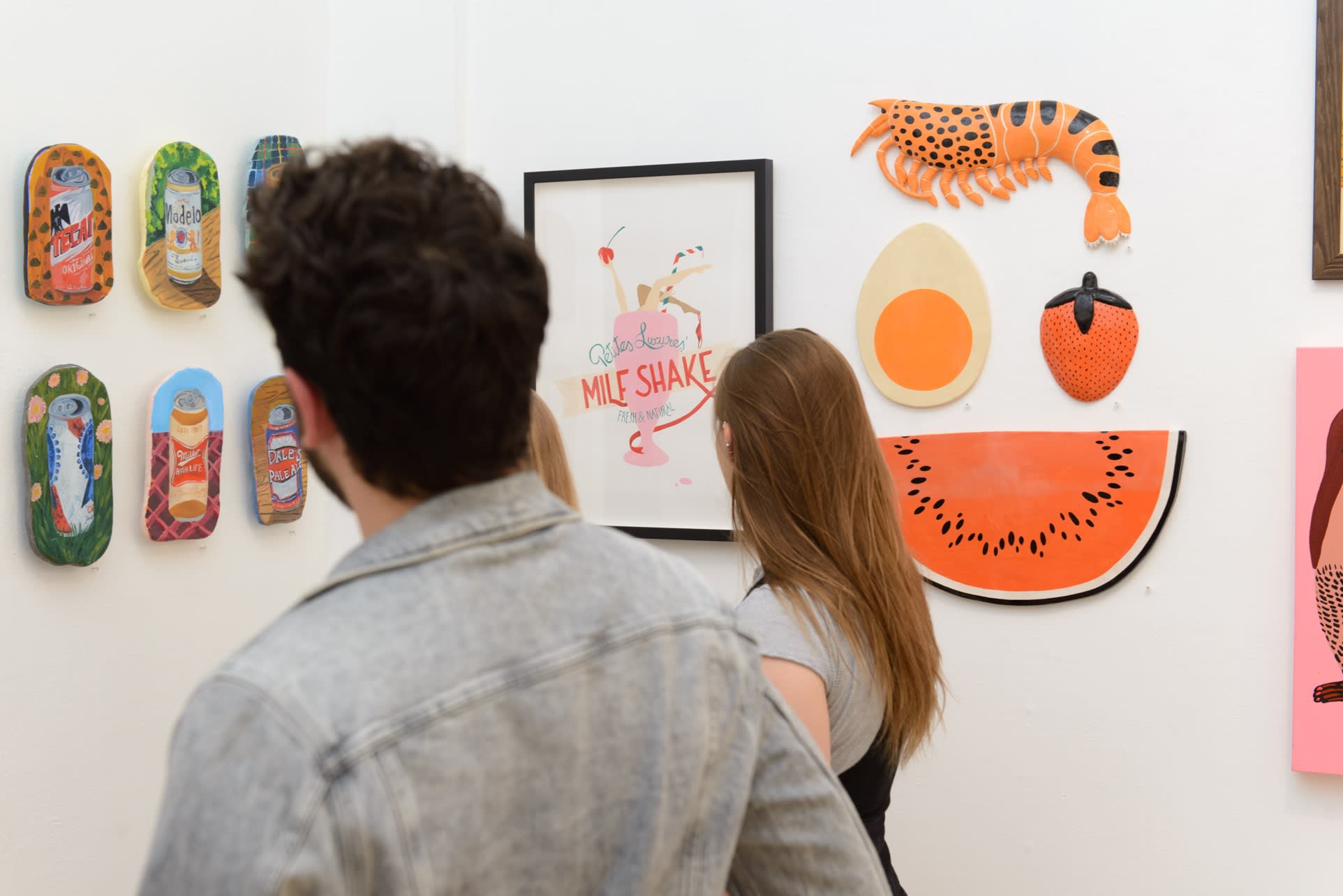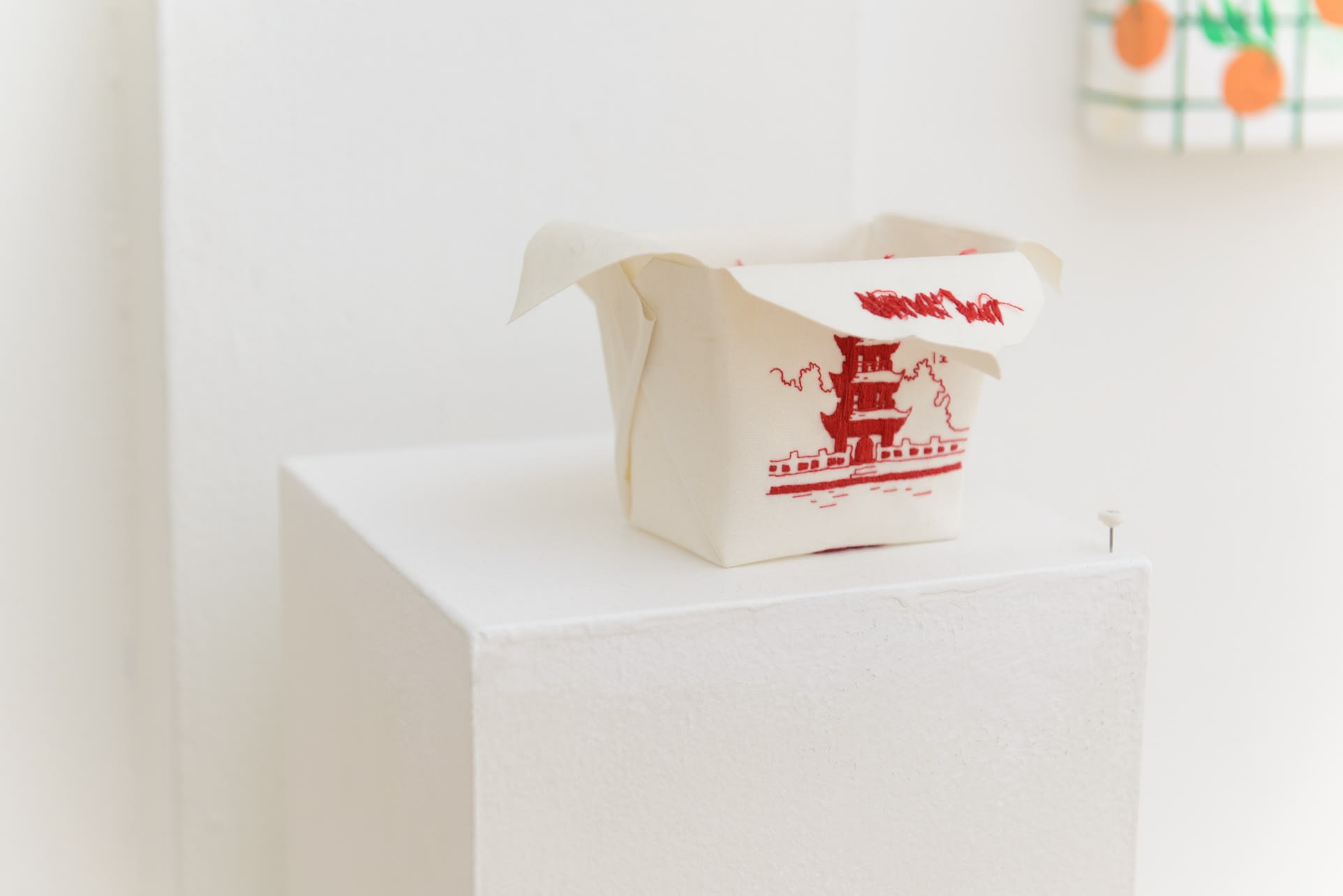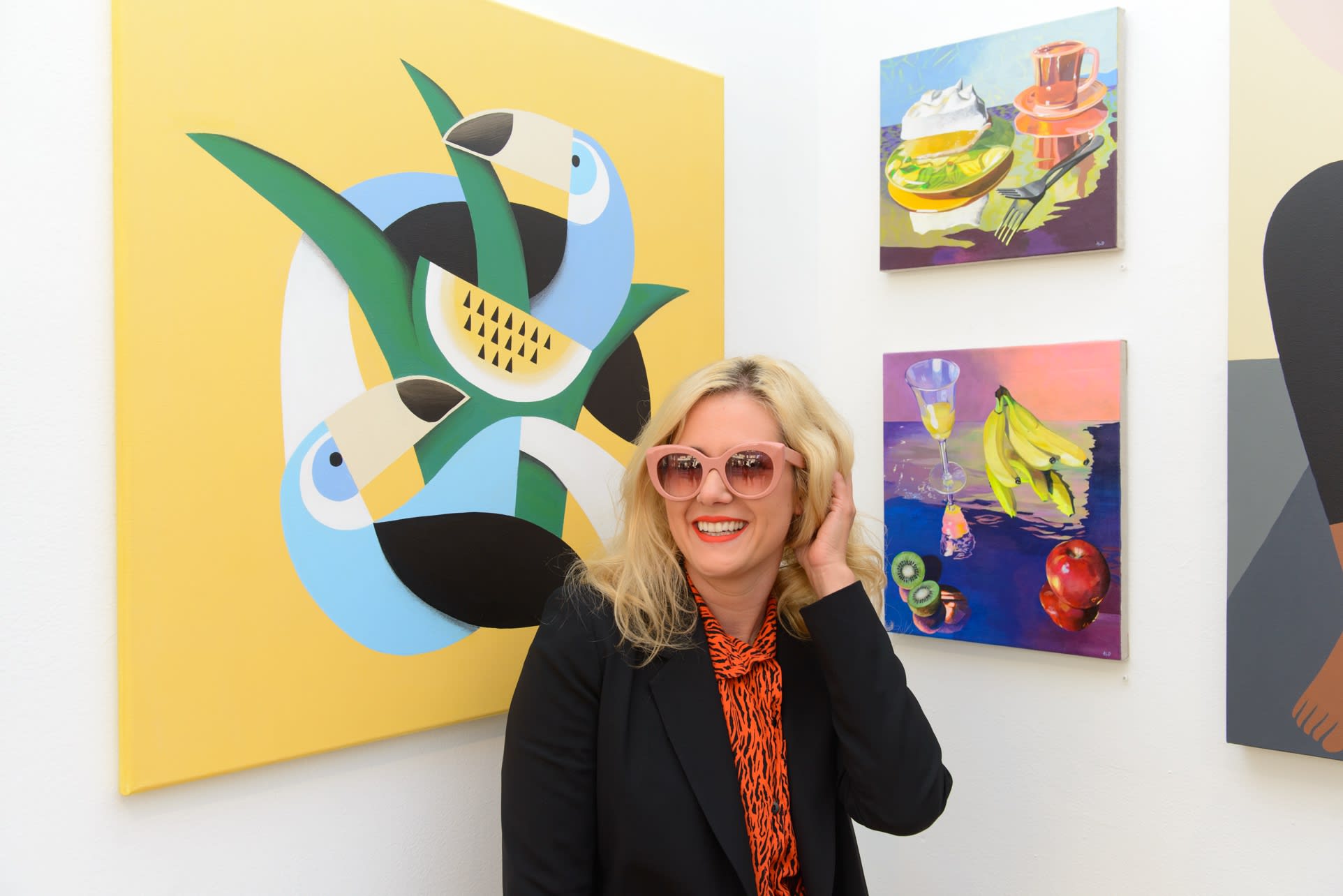 Participating artist Amanda Dunham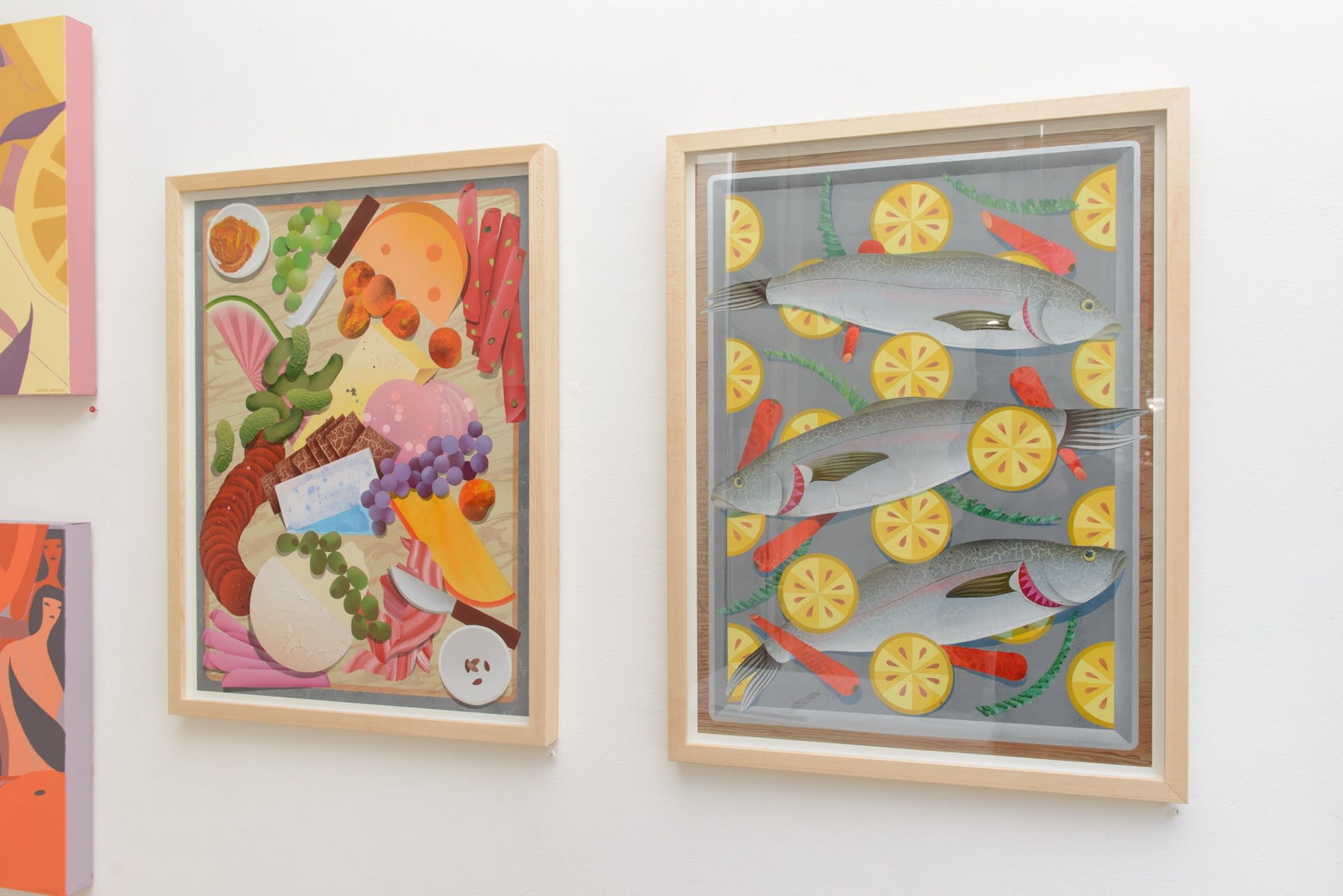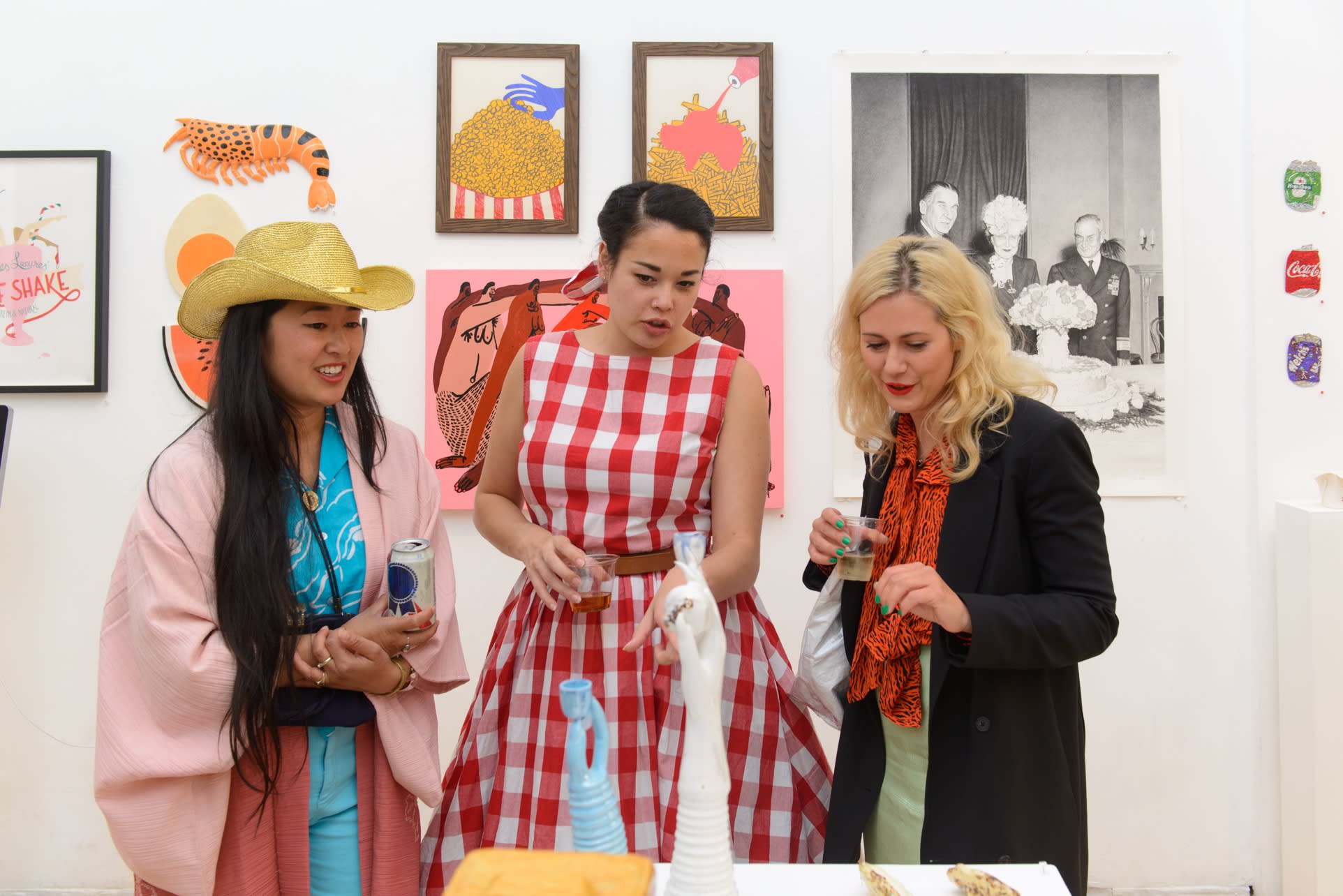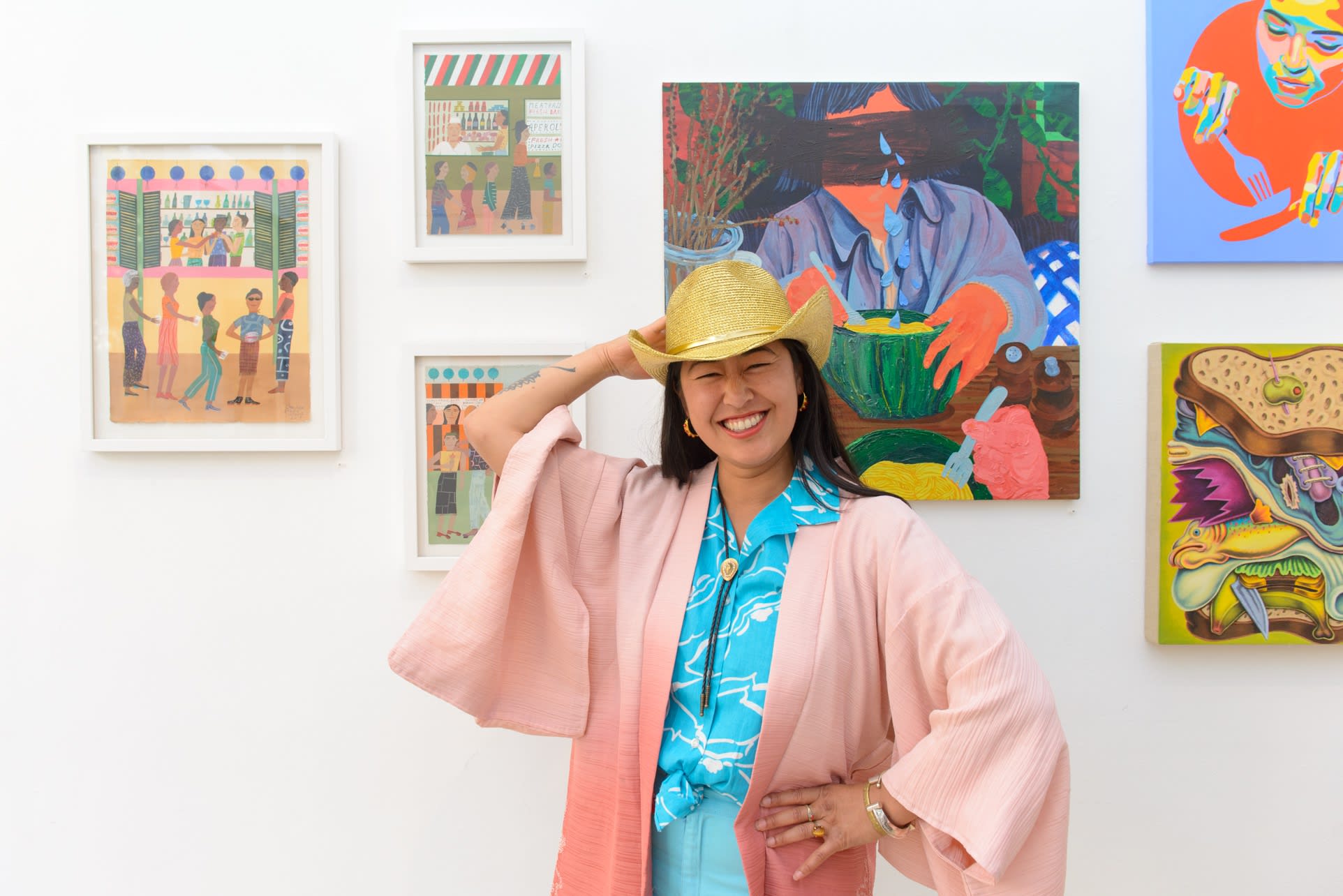 Participating artist Chelsea Wong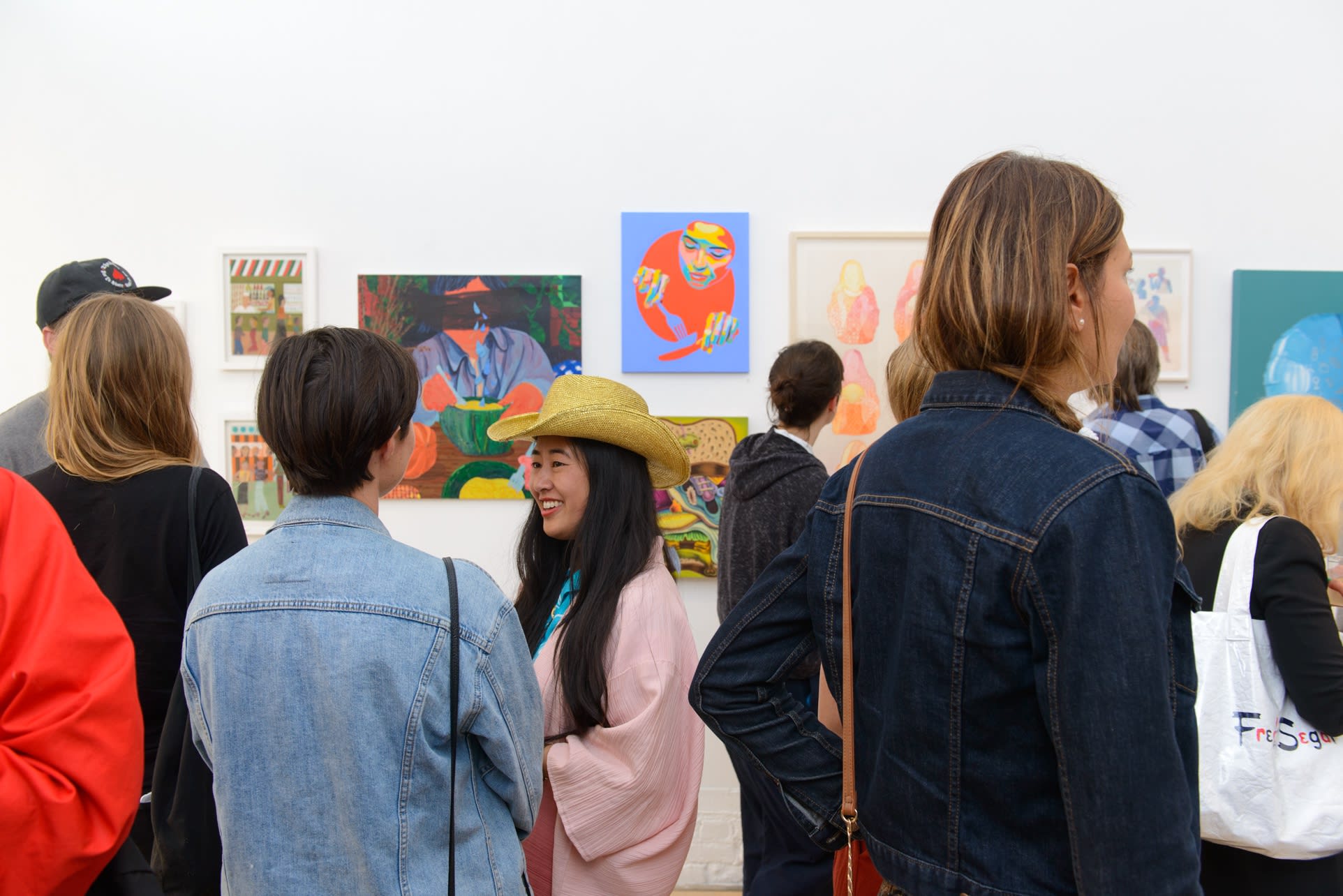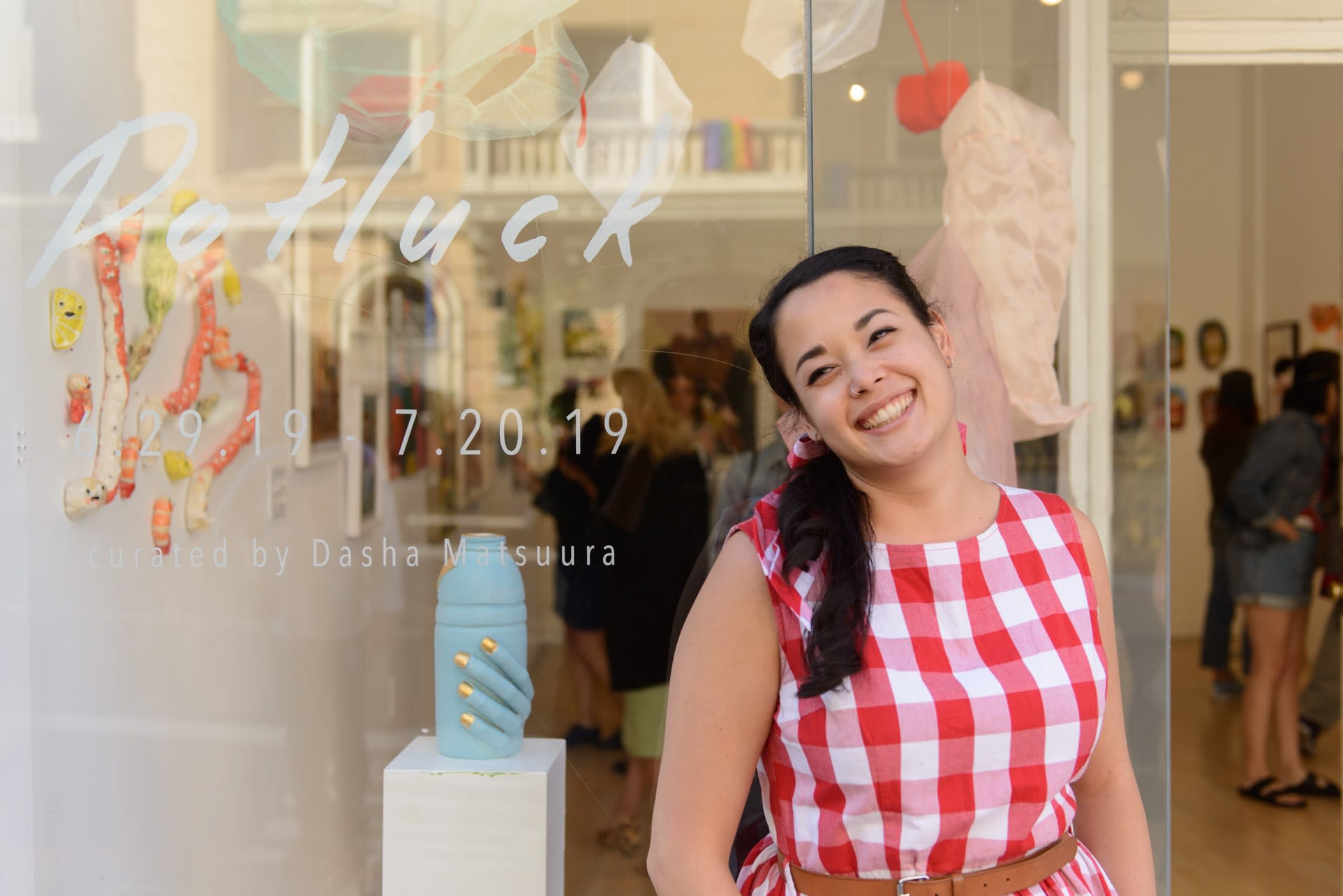 July 2, 2019