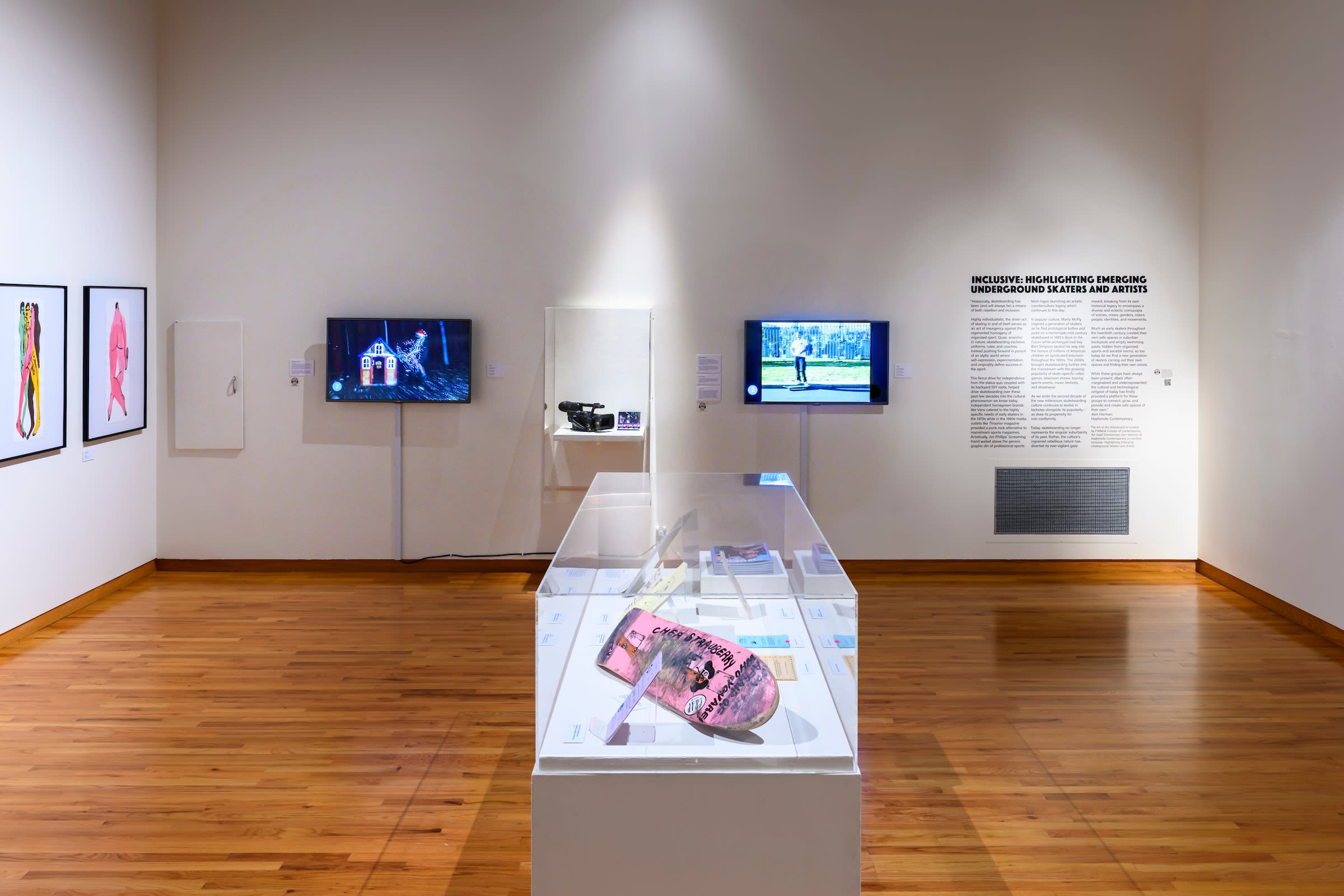 Hashimoto Contemporary is pleased to announce "Inclusive: Highlighting Emerging Underground Skaters and Artists " is now on view at the Fort Wayne Museum of Art in Fort Wayne, Indiana.
Co-curated by Hashimoto Contemporary founder Ken Harman Hashimoto, this exhibition highlights artists, photographers and skaters who represent a new era of inclusivity in contemporary skateboarding.
Featuring photography by Norma Ibarra and Sam McGuire alongside artwork by Jeffrey Cheung and Marbie. Also featuring decks, ephemera, videos and more by Briana King, There Skateboards, Glue Skateboards, BottomFeeder, Pave the Way, Skateism Magazine, and more.
On view until June 12th 2022, learn more here.
Installation photos courtesy of Shaun Roberts.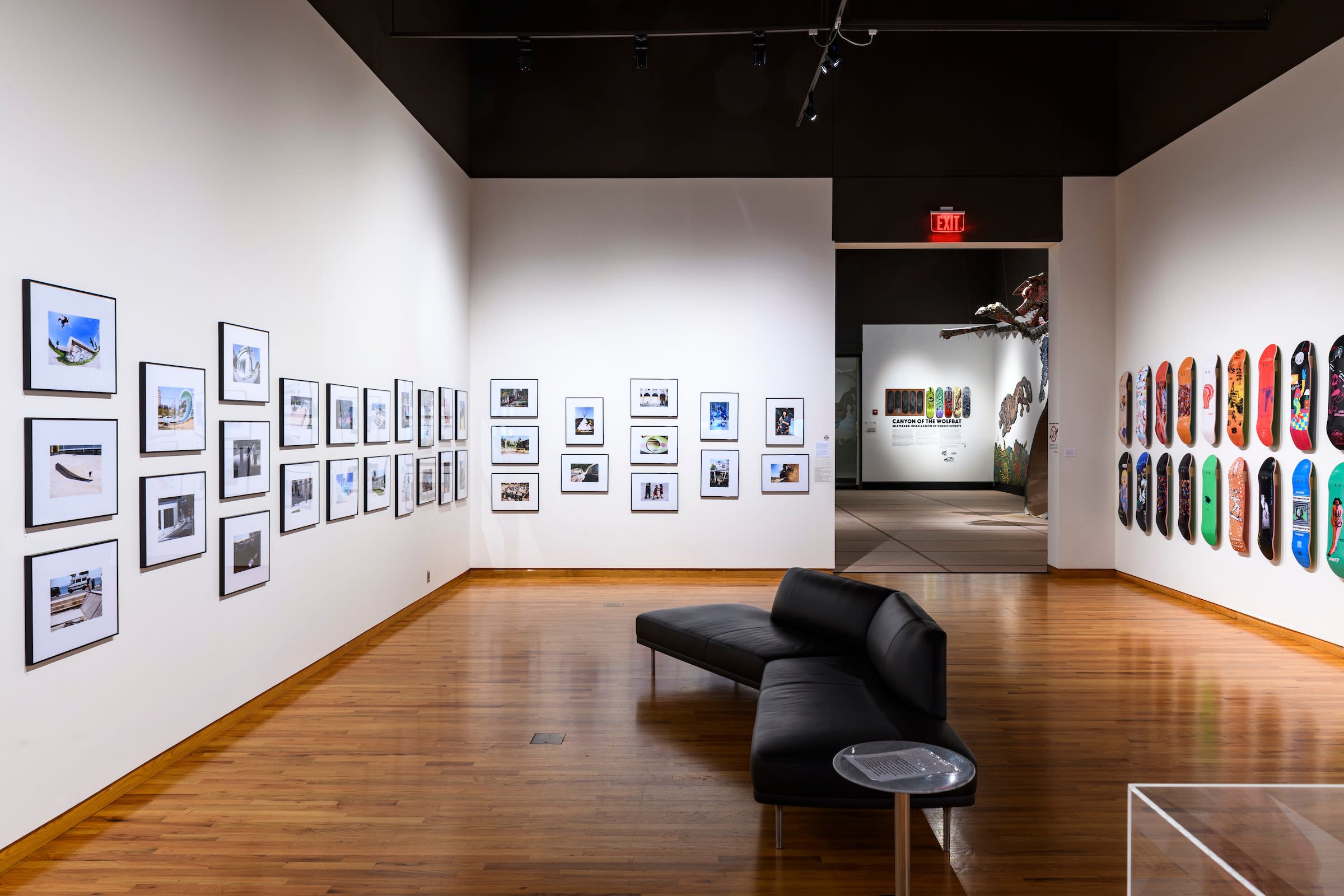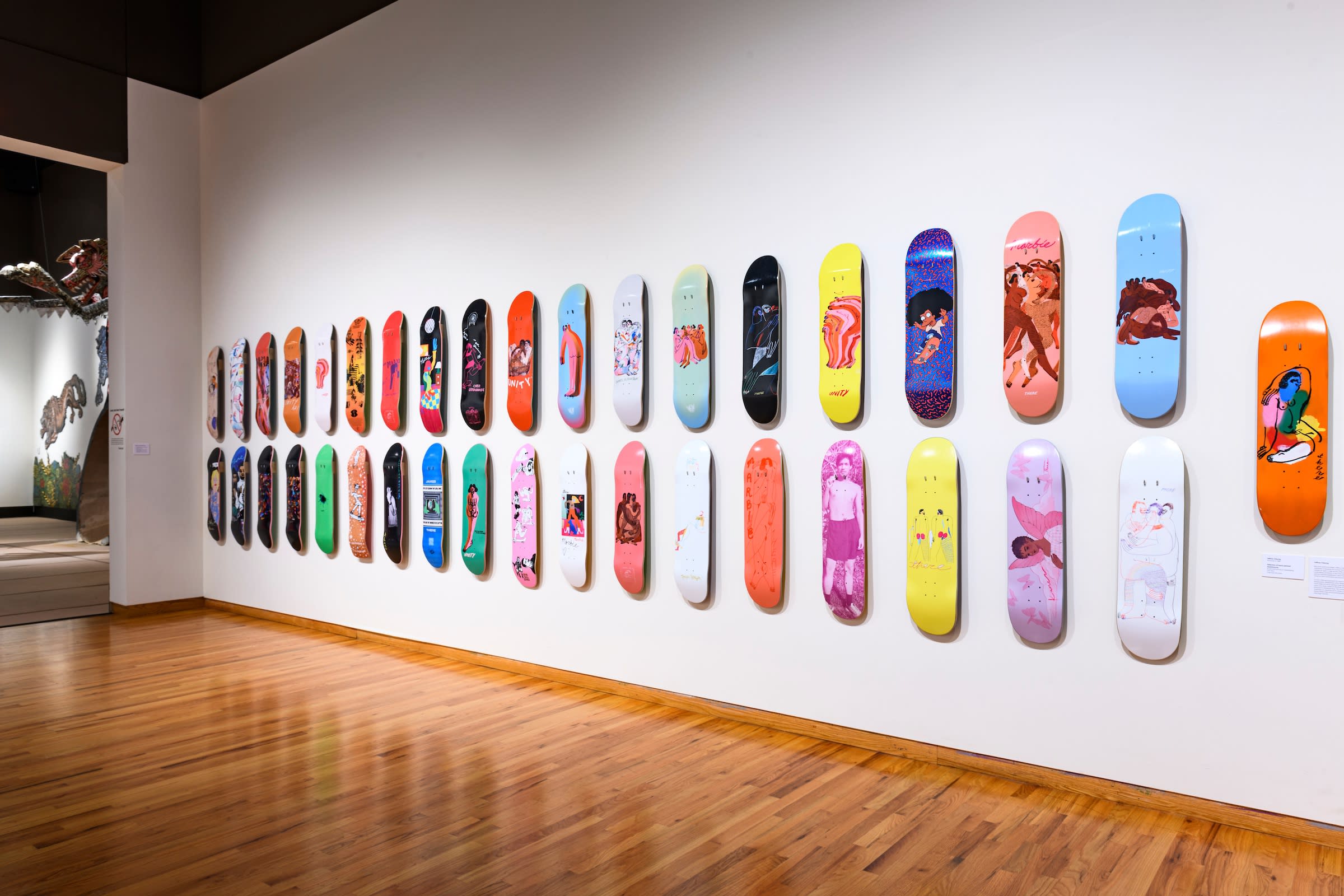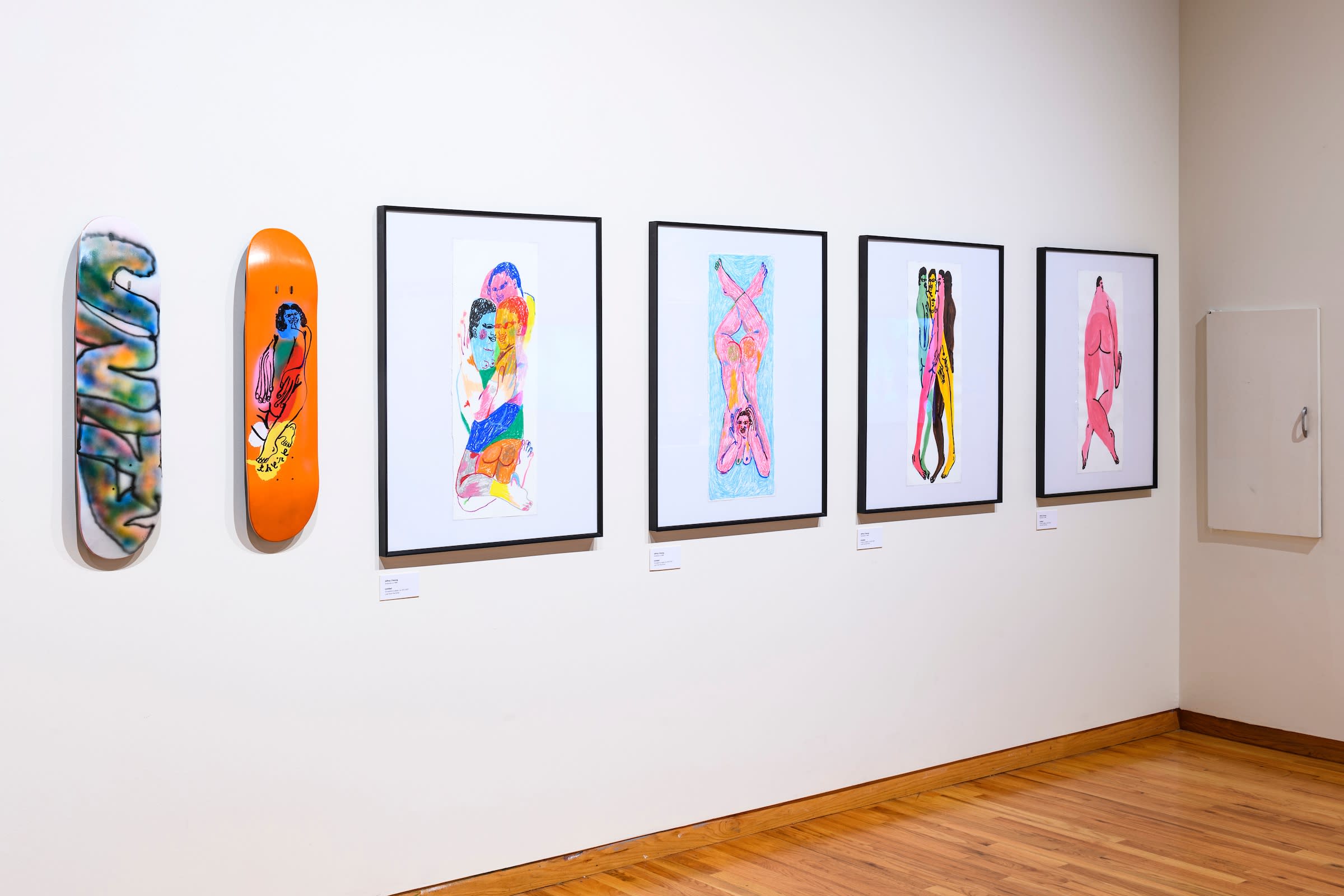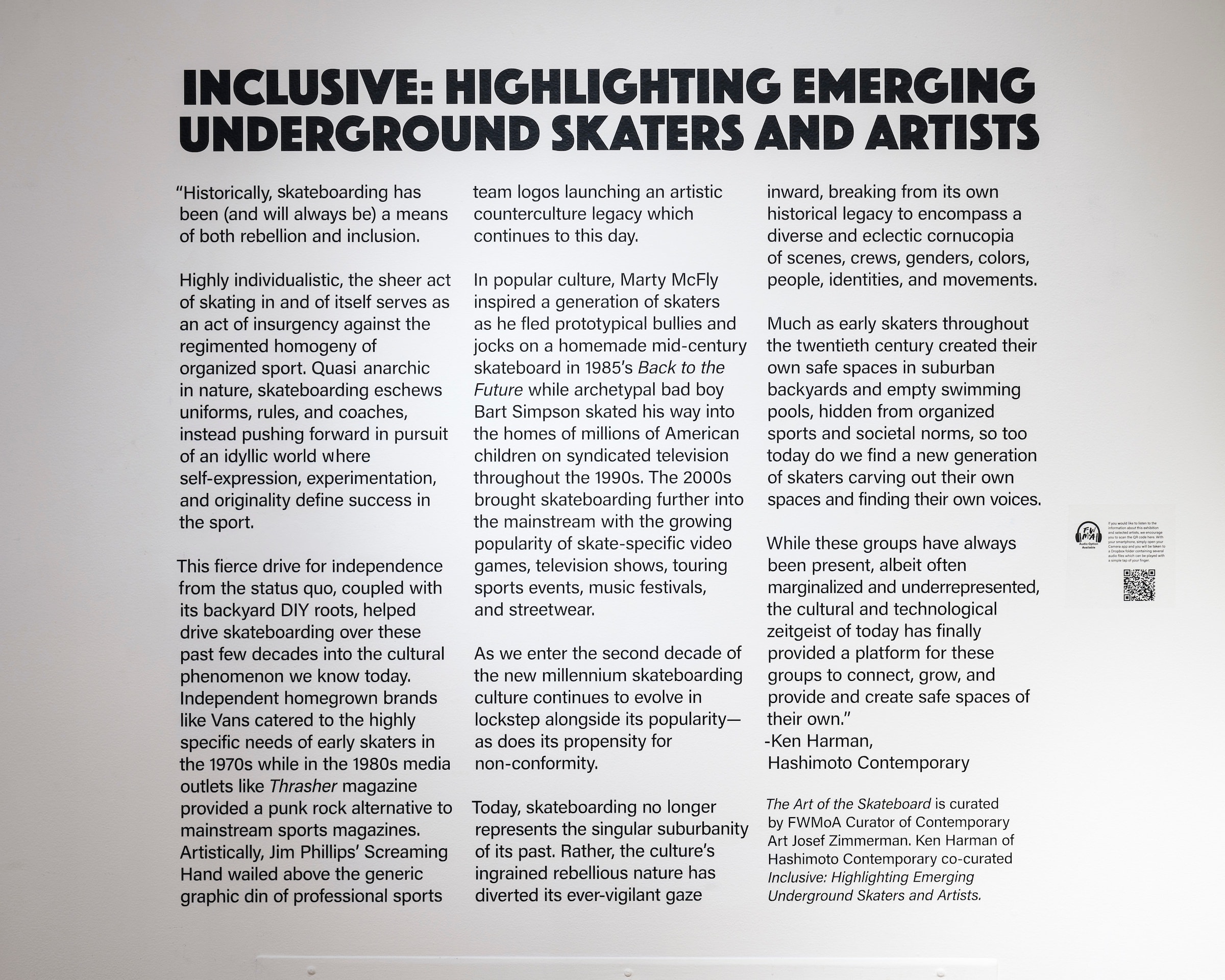 May 4, 2022