Another week at home and our curatorial team is continuing their look back to earlier exhibitions, highlighting a few favorite works which resonate with them.
Next up is New York City director Jennifer Rizzo. View her selections here and read below to learn more about what drew her to these particular pieces during our collective time of social distancing.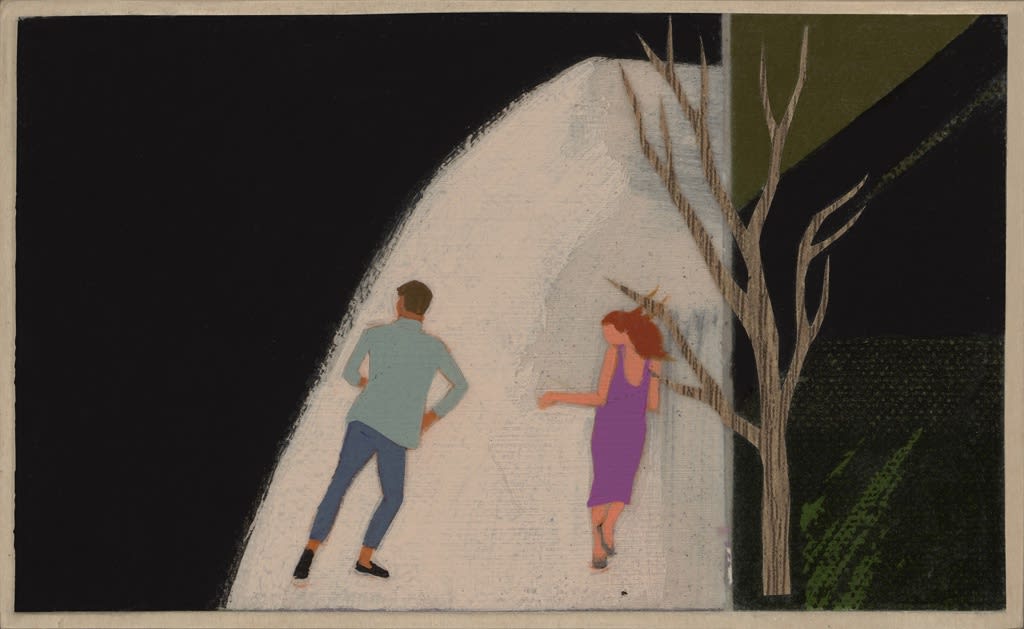 Seonna Hong, When The Sun Kicks Out
Seonna Hong's show was the last exhibtion we had on view at the NYC gallery before closing. Titled Liminal Space, the artist contemplated the places and times in life where one is on the threshold of change. Described as being neither "here nor there," liminal space is the in-between period of time in life, which can create a feeling of not just anxiety, but also joy and excitement for whats to come. Thematically and visually, I could not think of a more topical body of work.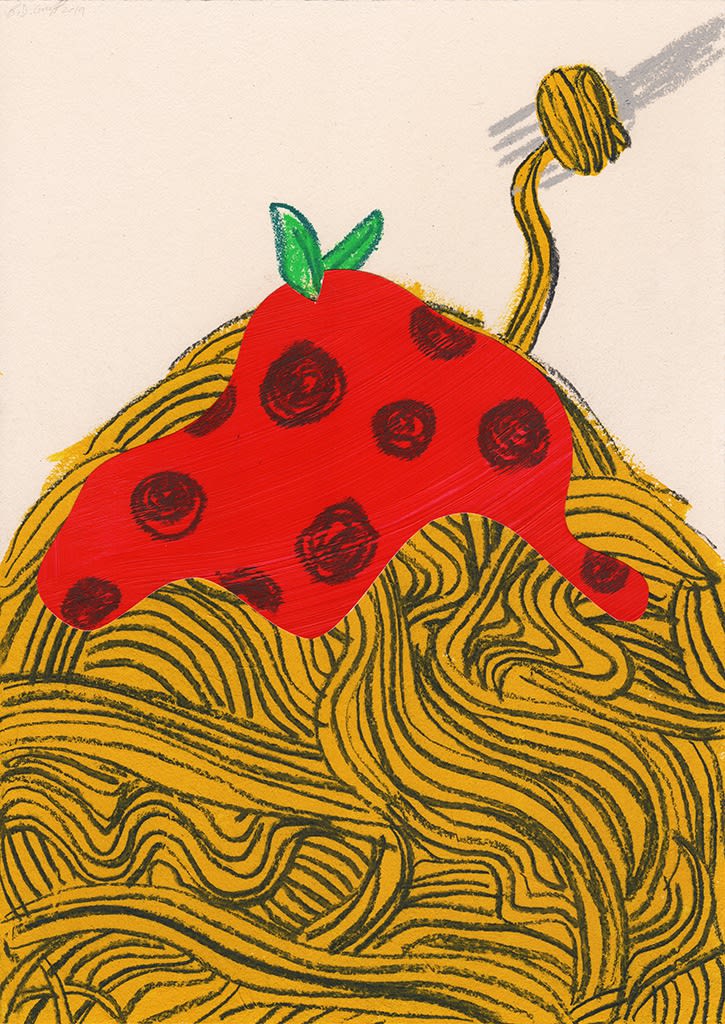 B.D. Graft, Spaghetti
How many of you have been eating pasta for days? I spent the first week of self-quarantine eating a lot of spaghetti limone (if you haven't made it before, go make a batch right now!) I really enjoy B.D. Graft's simplication of form, and that twirl of pasta on the fork is just perfect!
Jeffrey Cheung, Bridge
Jeffrey Cheung's playful work is a joy-filled celebration of love, illustrating a powerful message depicting the celebratory nature of life, serving as a reminder that no matter what, we can all work together for the greater good, and that we are all connected as humans.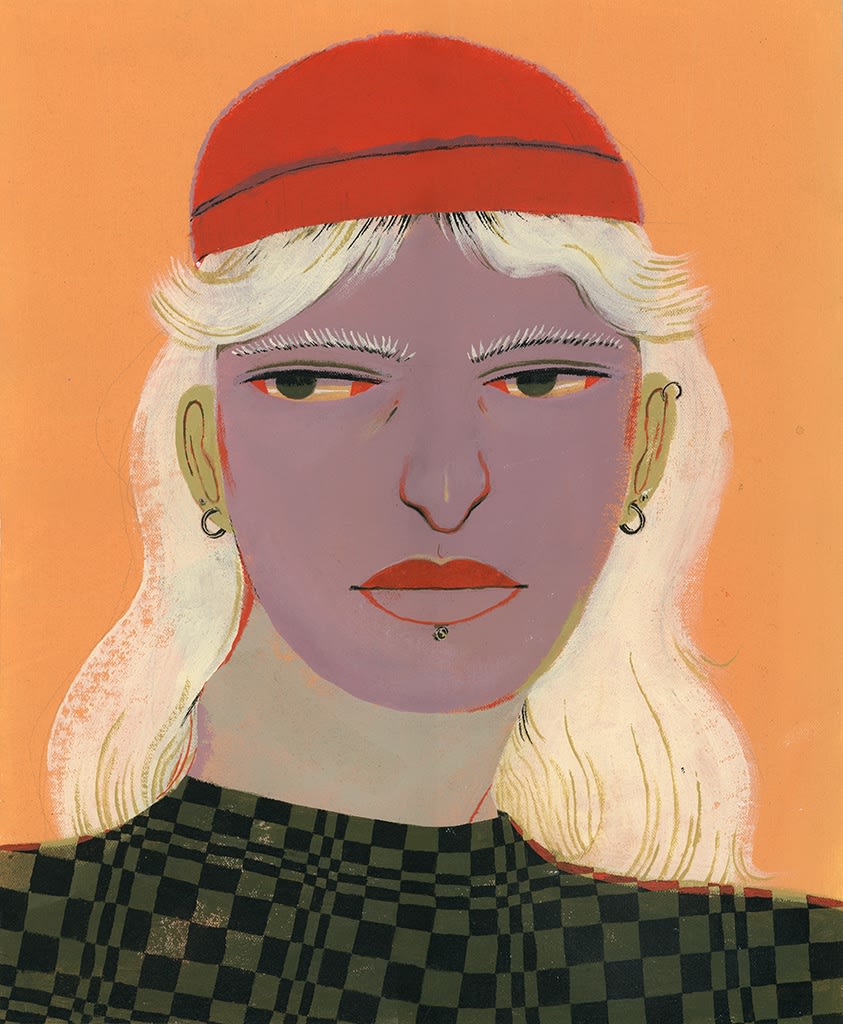 Celia Jacobs, Cherry
There is a deep sensitivity and sense of calm emoted from Celia Jacobs work and the figures she portrays. I love the muted palette used on this piece (and that fierce side-eye), from our recent group exhibition in San Francisco, Lately.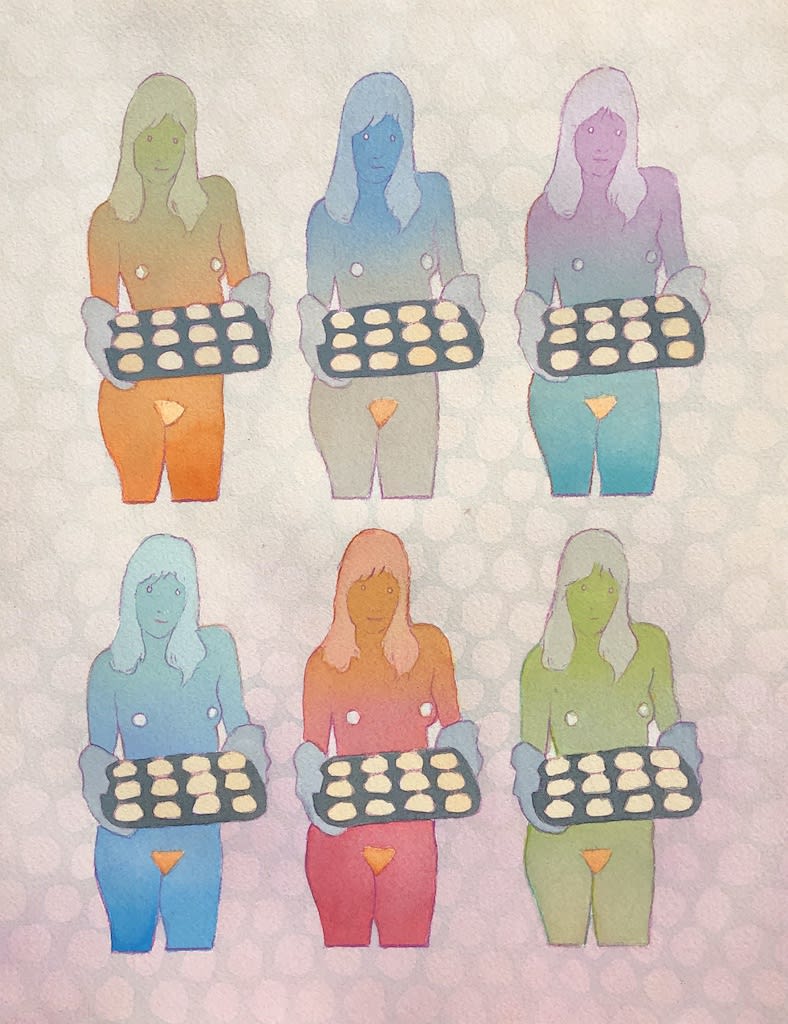 Dan Gluibizzi, Baked Goods
Everyone seems to be baking these days, and each day seems to merge into the last. Dan Gluibizzi's cheeky piece is the perfect visual representation of the repetitive nature of life in the time of coronavirus and our new normal.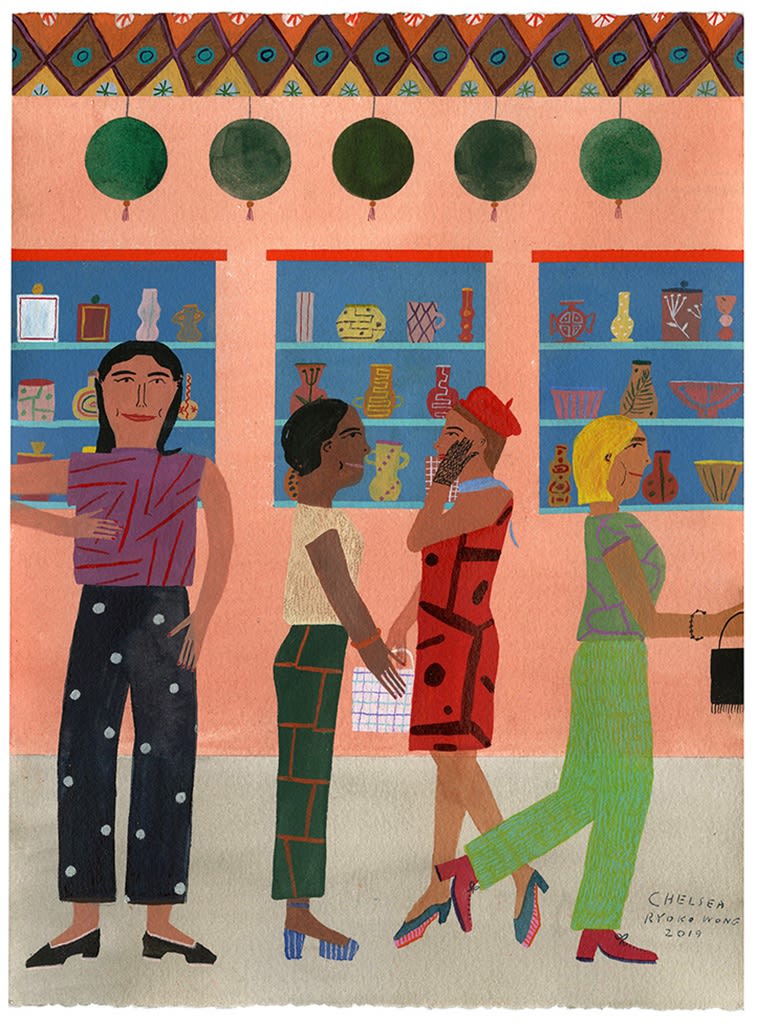 Chelsea Wong, Shopping in Marrakesh
Remaining optimistic is key! For me, that means daydreaming of brighter days to come. I cannot wait to travel again, spend time with friends and family, shopping! I spent a large portion of last year traveling, from Hawai'i to Paris to Wisconsin, and Chelsea Wong's piece captures the bustling nature of being out and about on an adventure. I also can't help but notice the content smiles on everyone's faces.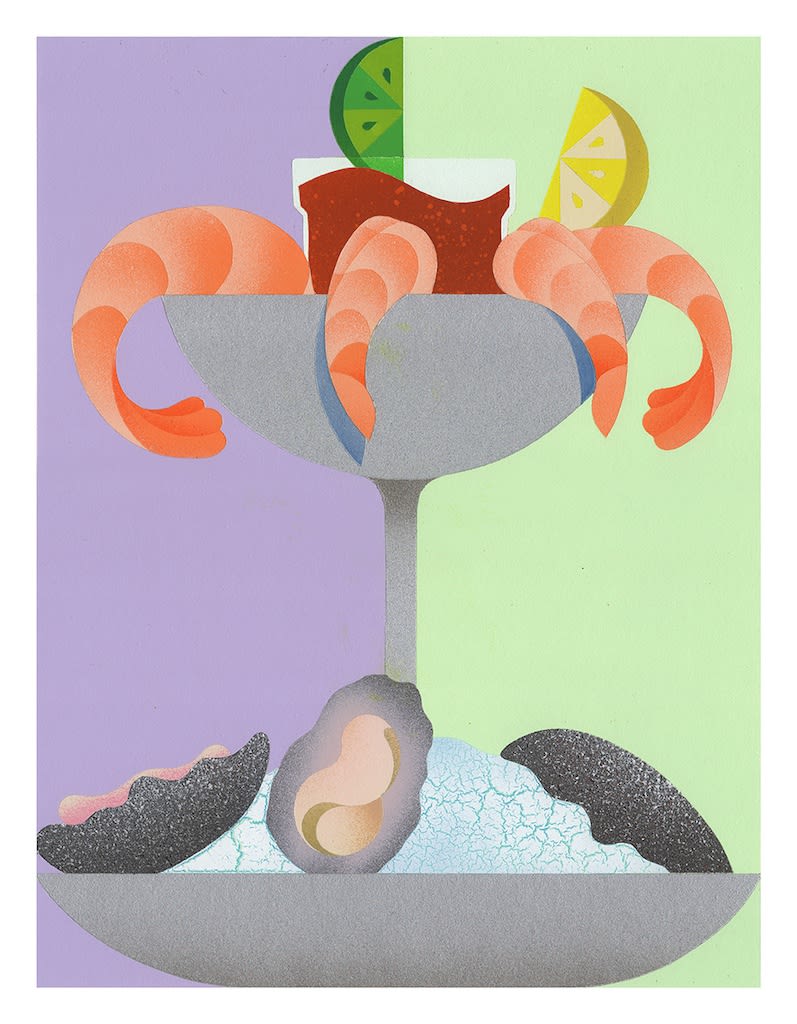 Casey Gray, Rosé Season
Another thing I can't wait for? Eating outdoors and rosé season! Visions of eating at favorite NYC restaurants dance in my head, and in the meantime, I will satiate my hunger with Casey Gray's delightful tribute to the classic seafood tower.
MC Marquis, Just Cry It Out
Because it's always important to honor your feelings, and in the wise words of MC Marquis, sometimes the best thing to do is just cry it out.
I'm so looking forward to our collective happy reunion, in the meantime, I hope you are all safe and cozy at home with loved ones.
April 20, 2020