We are honored to support artist Jeremy Fish, as he releases a new limited edition print to raise money for friends working in the North Beach, SF service industry.
"This screen print was created, in a series of illustrated North Beach prints, as a fundraiser for my out of work bartender and server friends here in North Beach, San Francisco, California. 100 prints sold for $100 each will raise 10k, which I plan to donate 100%. Sadly, this will only barely scratch the surface of the financial disaster faced by my neighborhood service industry homies. Last week I drew this image with those friends, with their struggle in mind. Please help me if you can to raise some much needed funds to support the backbone of these amazing bars and restaurants here in the greatest city on earth."

Nat Swope of Bloom Press in Oakland has printed this edition and Hashimoto Contemporary will be handling sales and fulfillment.
The print will go live on the Hashimoto Contemporary online store on Friday, April 16th at noon pacific time. Click HERE to visit the store!
Print Info:
24" x 18"
3 color screen print, using a speedball Metallic gold ink.
Printed with water based inks, on acid free 270 gsm, 100# natural colored paper
In a closed signed and numbered edition of 100pcs.
$100.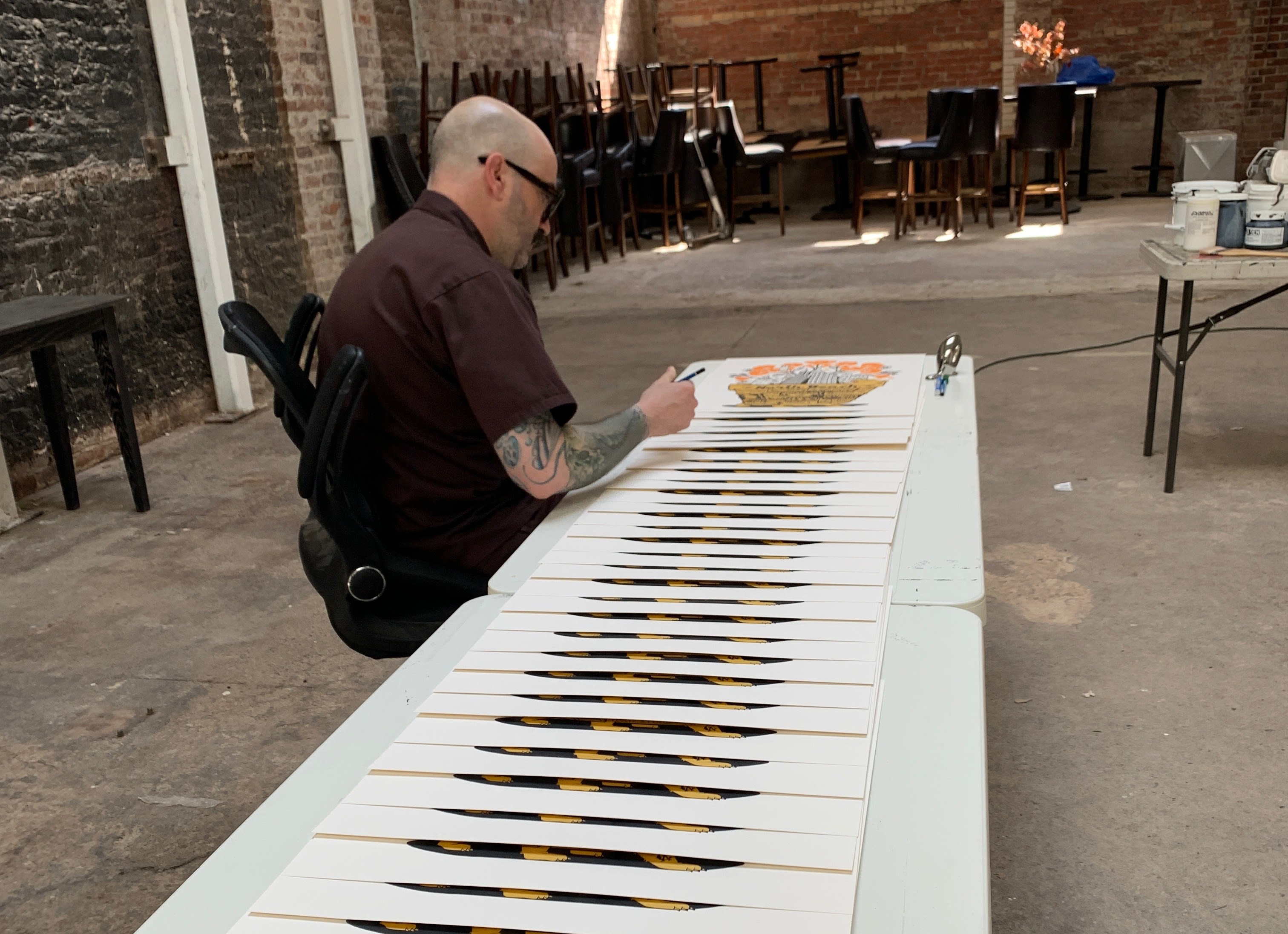 April 16, 2020