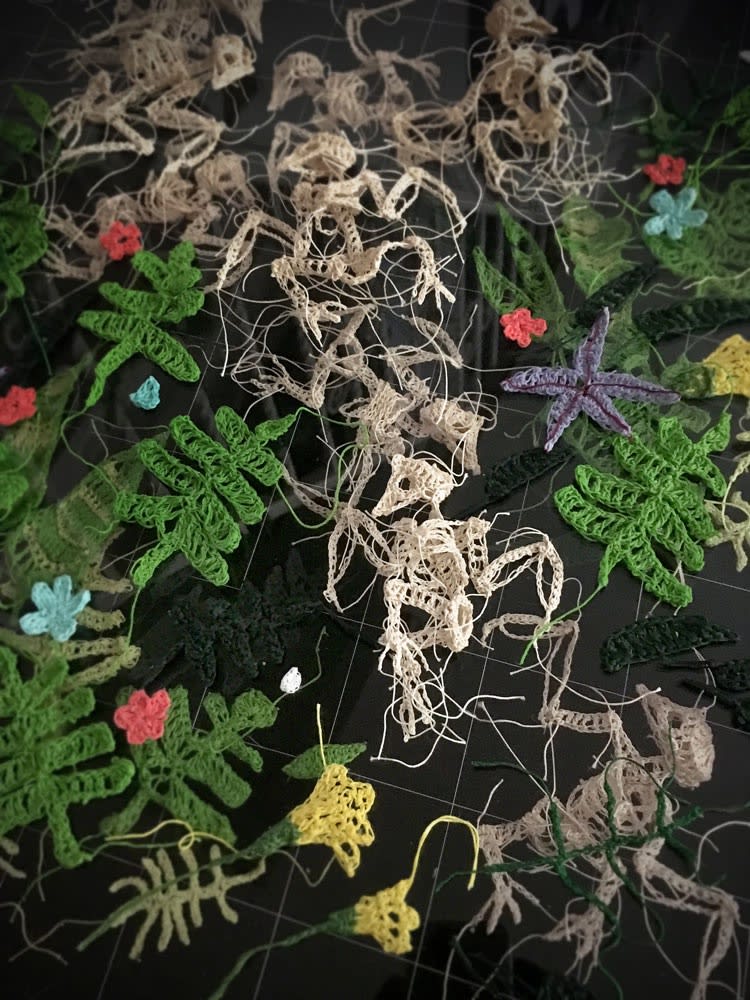 Detail of "Is That An Island?" by Caitlin McCormack
Hashimoto Contemporary SF is thrilled to announce GRANNY, a solo exhibition by Philadelphia-based artist Caitlin McCormack. This will be the artist's debut solo exhibition with Hashimoto Contemporary! Caitlin is an exceptionally talented crochet artist, creating intricate, delicate sculptures of macabre subject matter out of thin cotton strings. Toeing the lines of creative darkness, her hand-crocheted figures are both eerily morbid and whimsically beautiful. We are so excited to host her new collection of works, featuring some fun new experiments with color and presentation. Check out a sneak preview of the show below!
To celebrate the opening, we will host a reception on Saturday, October 5th from 6:00pm to 9:00pm. The artist will be in attendance! Visit our Facebook event page for more details.
GRANNY will be on view through October 26th at our San Francisco gallery. For a full preview of the collection and any other inquiries, please email SF@hashimotocontemporary.com.
Location:
804 Sutter Street
San Francisco, CA 94109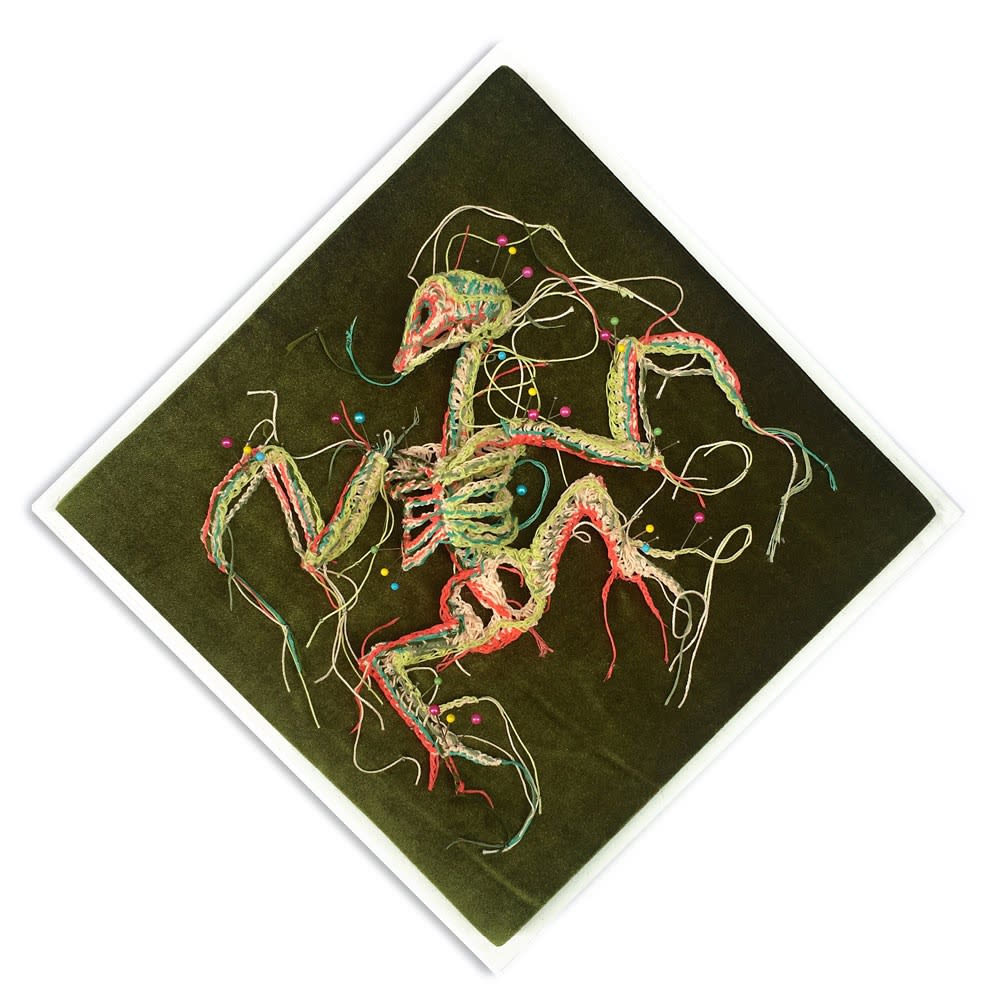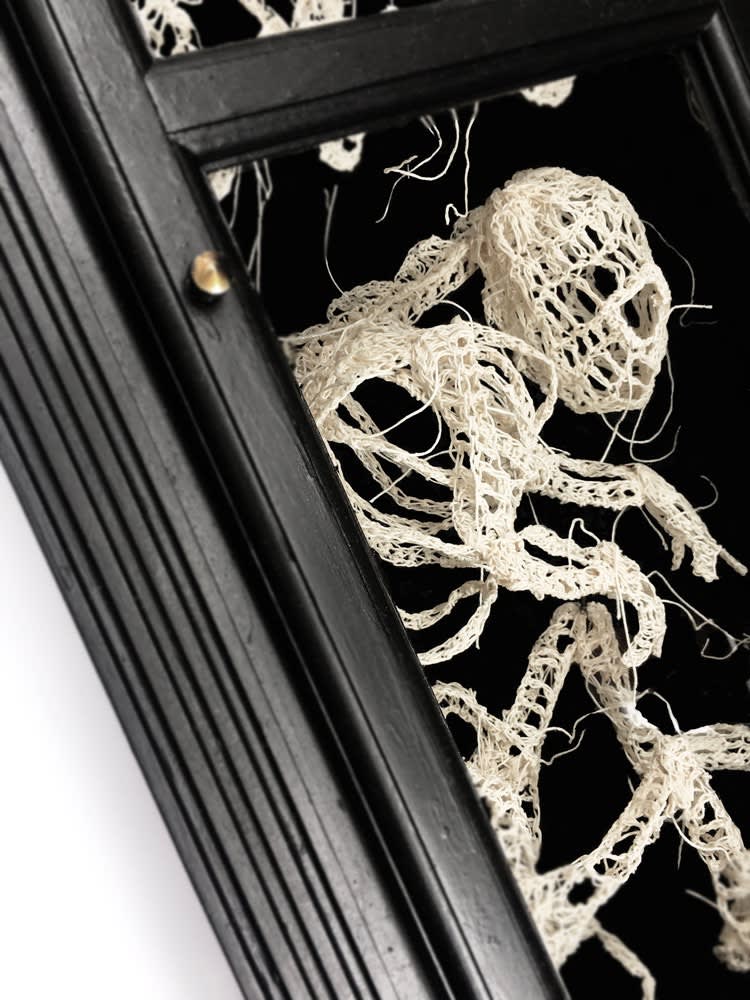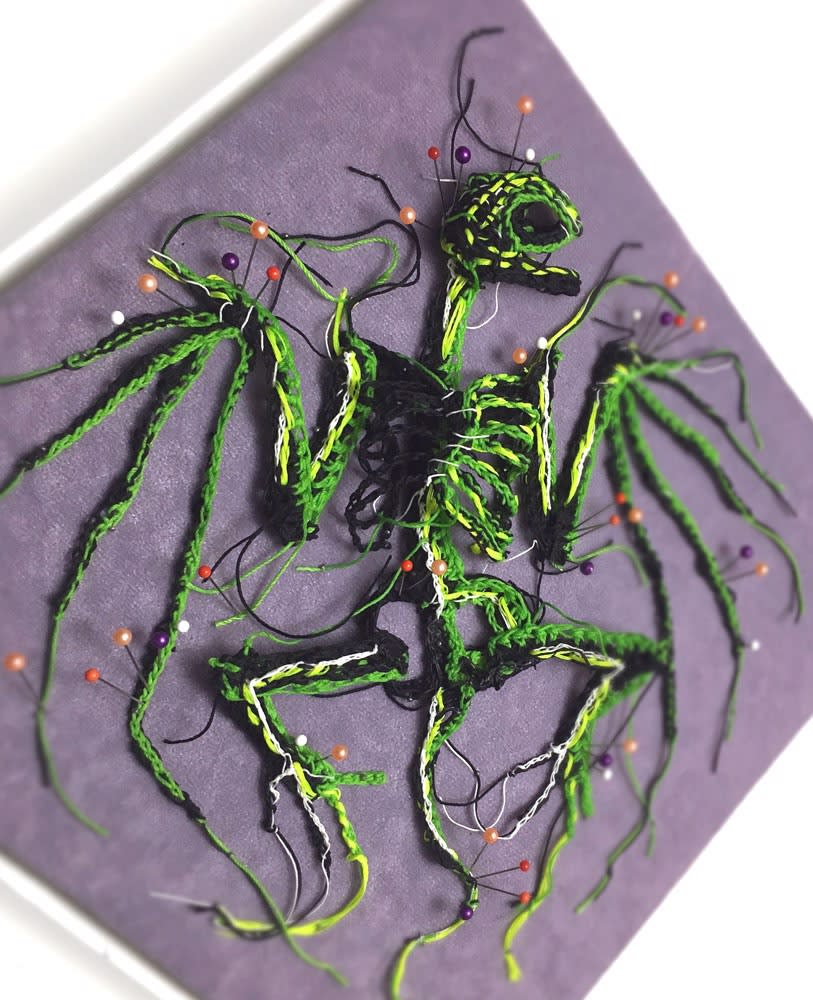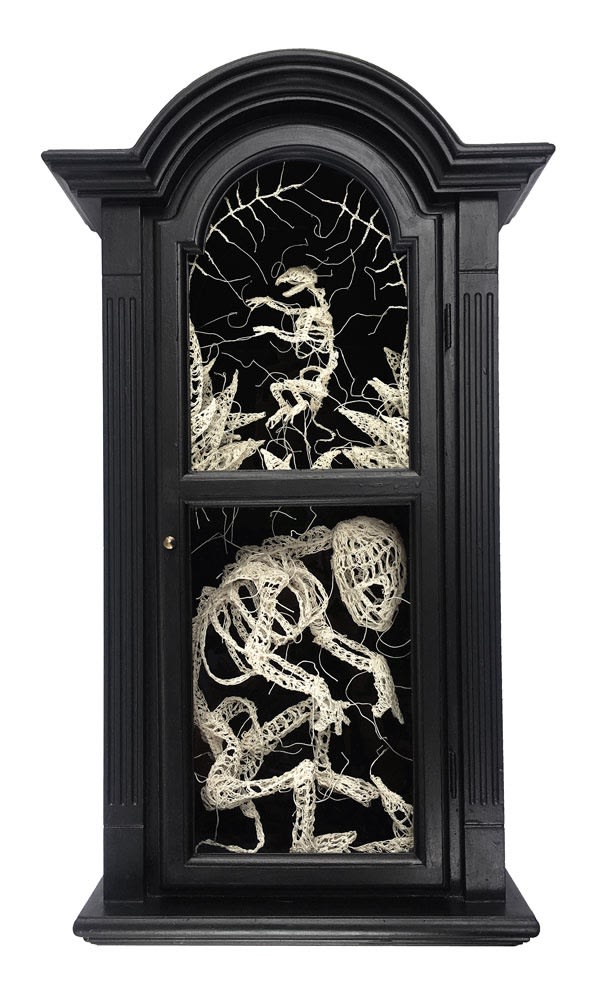 We look forward to seeing you all at the opening!
September 18, 2019