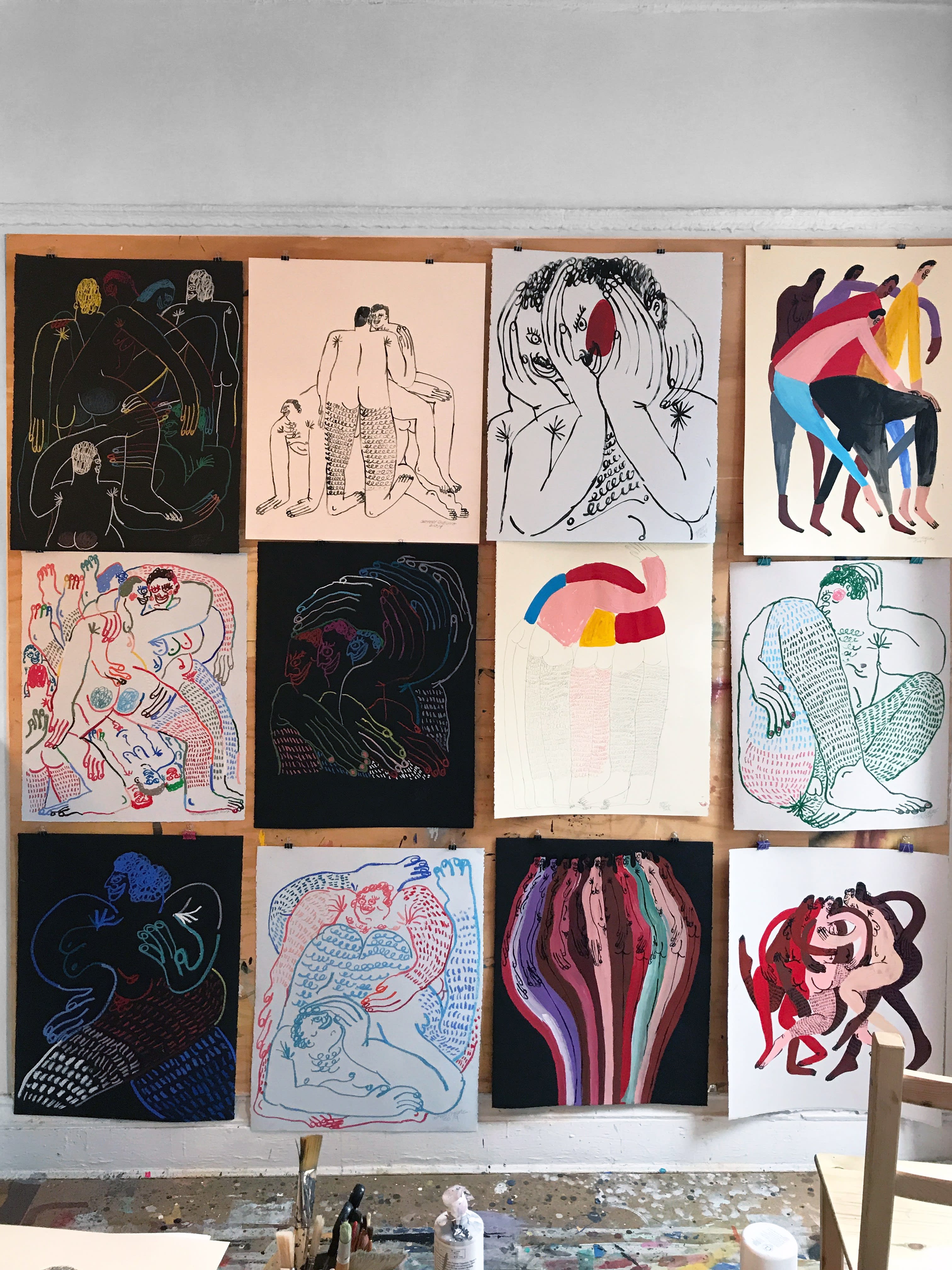 Hashimoto Contemporary NYC is pleased to announce Tangle, a solo exhibition by Jeffrey Cheung. This will be the artist's third solo exhibition with Hashimoto Contemporary! Cheung has been working on this body of work while participating in the Bedford Stuyvesant Art Residency in Brooklyn, NY. The artist will be exhibiting paintings on canvas as well as a variety of works on paper featuring his distinct figure renderings.
There will be an opening night reception on Saturday, September 7th from 6:00pm to 8:00pm. The artist will be in attendance. Visit our Facebook event page for more details.
Tangle will be on view through September 28th at our New York City gallery. Check these out studio shots from Cheung's recent residency at the Bedford Stuyvesant Art Residency!
Location:
210 Rivington Street (between Pitt and Ridge)
New York, NY 10002
(map)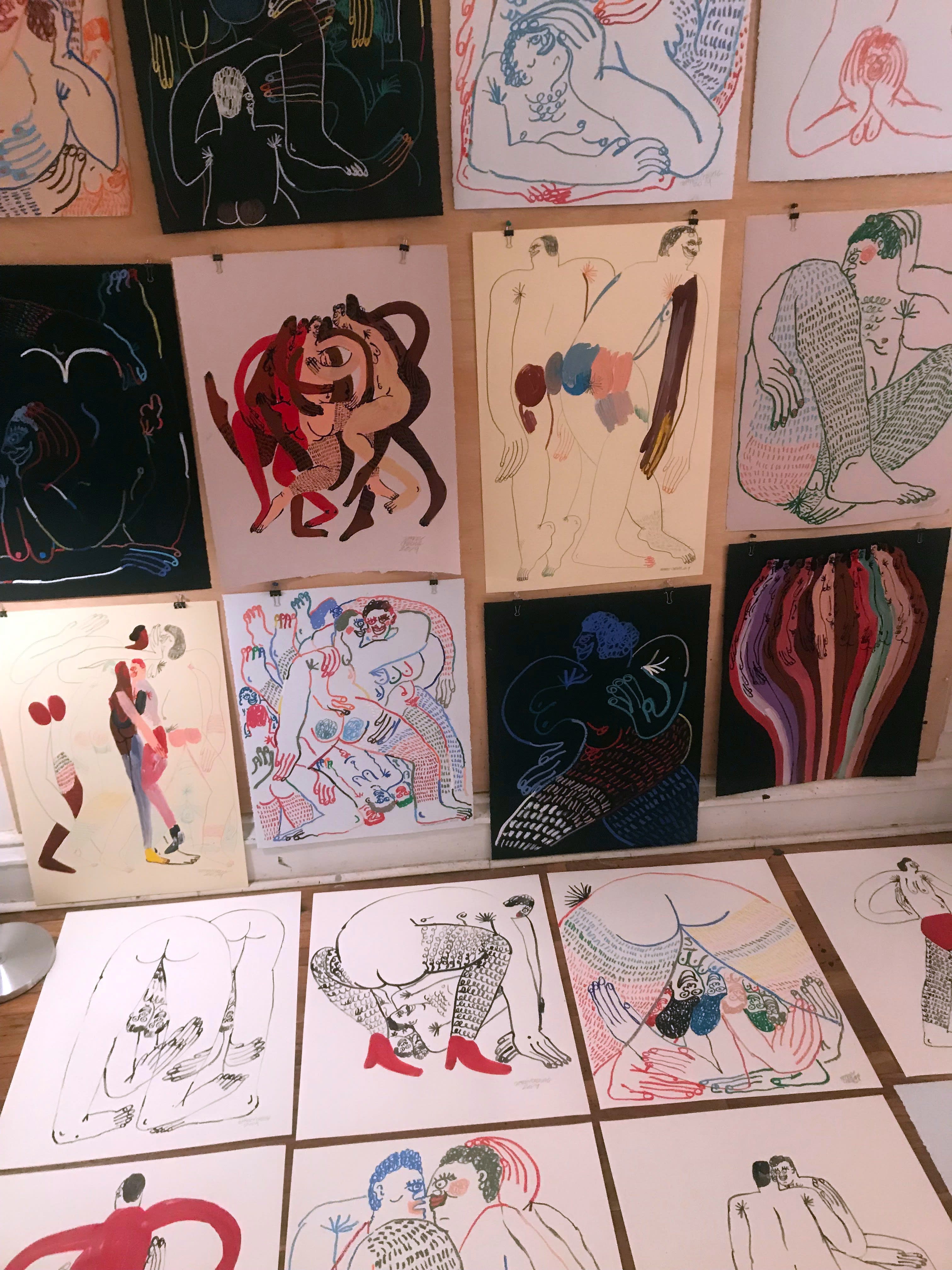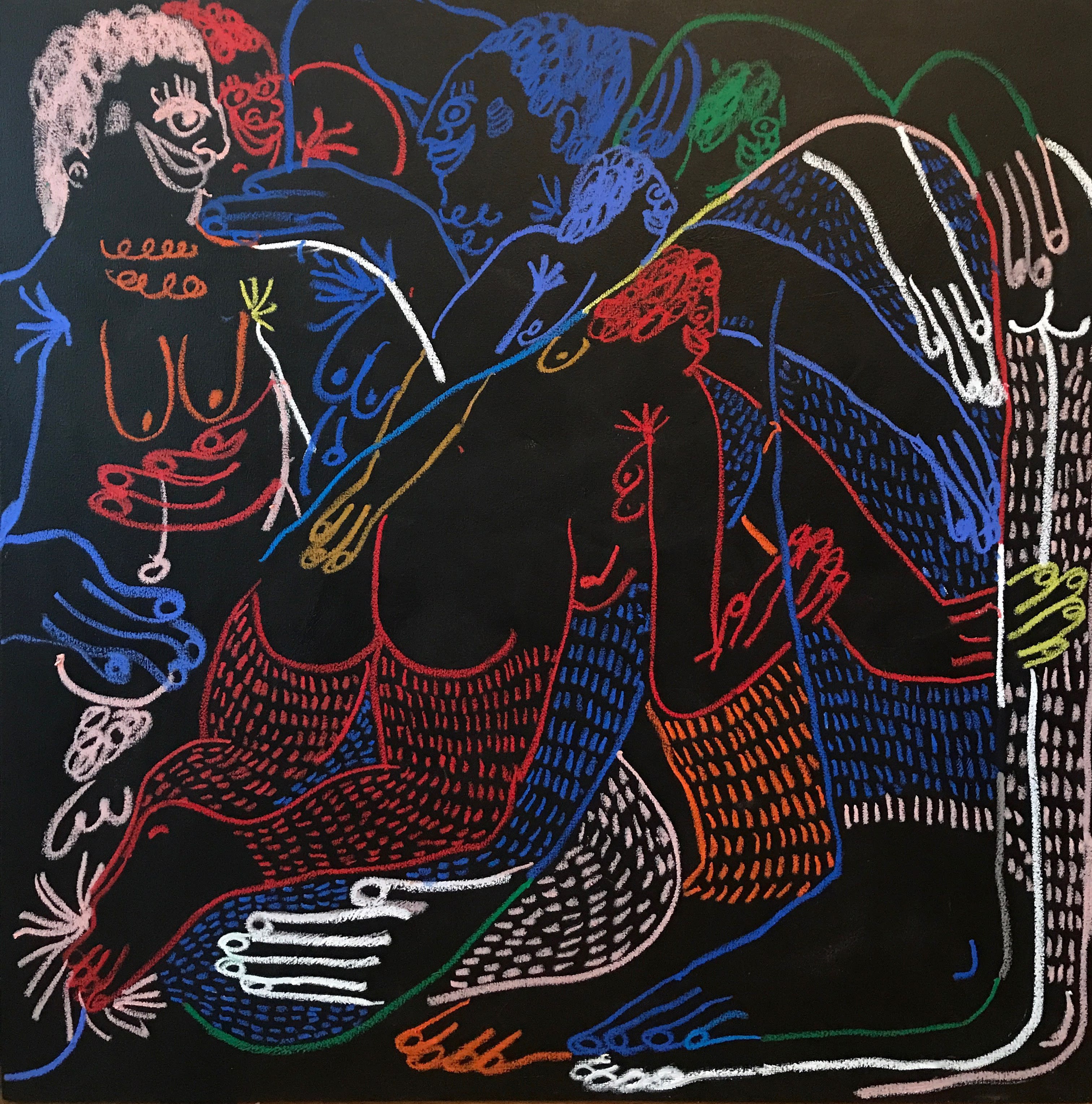 August 30, 2019