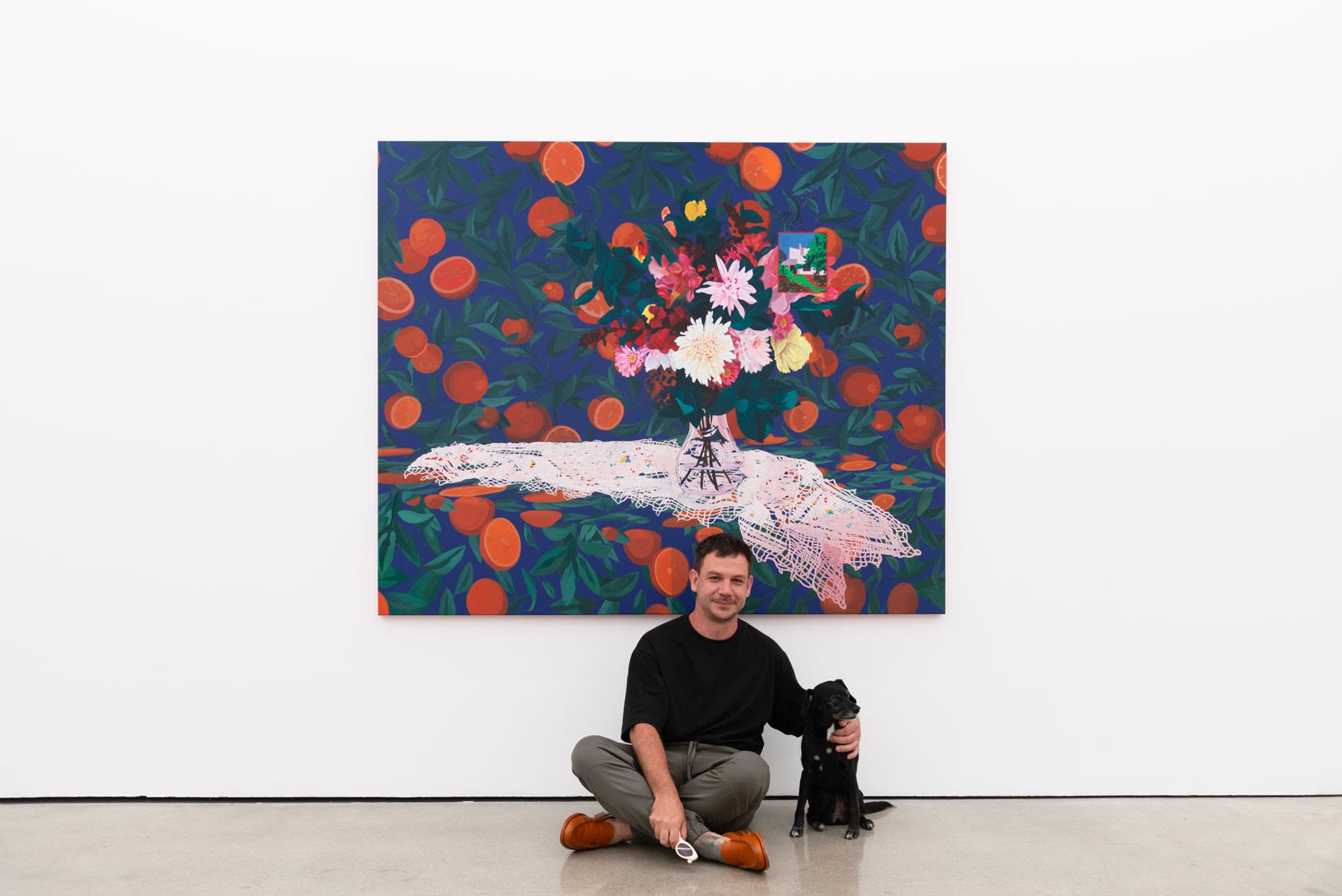 Artist Francisco Díaz Scotto with Meera
Even if the attendees of Hashimoto Contemporary LA's double opening on July 22nd suffered from heat exhaustion, you wouldn't know it from their friendly attitudes. Francisco Díaz Scotto's solo show Where Dreams Touch Ground and Liz Flores's Remedios opened to an affable crowd: visitors were eager to share space with Díaz Scotto's rich floral and interior scenes, and Flores's figurative depictions of remedies for the summer heat. Though these works feel large and weighty against the gallery's white walls, their scale is much smaller than what both Díaz Scotto and Flores are used to, as each artist paints building-size murals in their respective hometowns of Buenos Aires and Chicago. Perhaps this more human scale lent itself to the evening's air of intimacy and friendship. As always, we thank everyone in attendance—especially artists, friends, and family alike.
If you missed the opening reception, both shows are on view at our Los Angeles location until August 12th. We are open Tuesday - Saturday from 10 am to 6 pm.
To learn more about the exhibition or our upcoming exhibition schedule, email us at LA@hashimotocontemporary.com.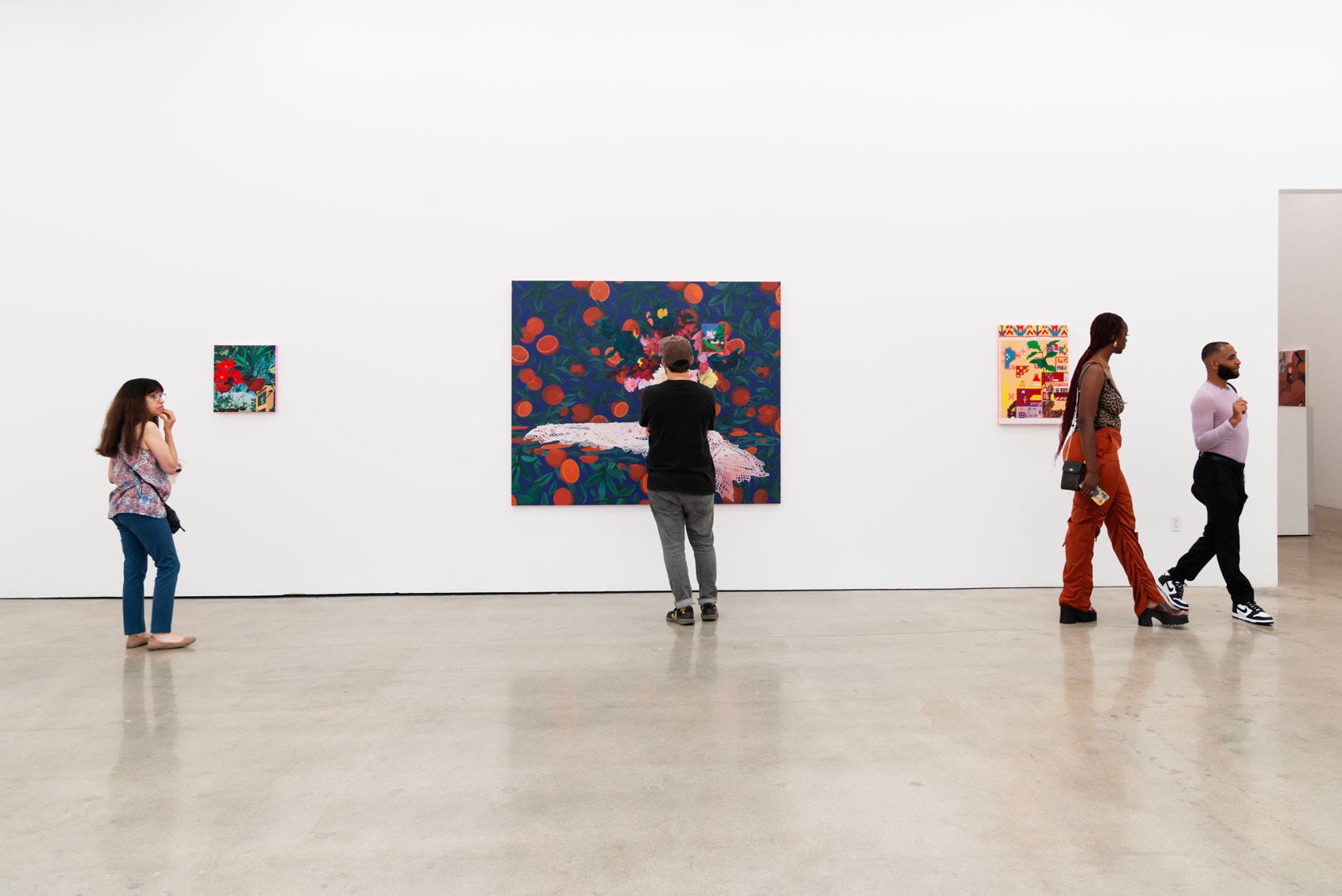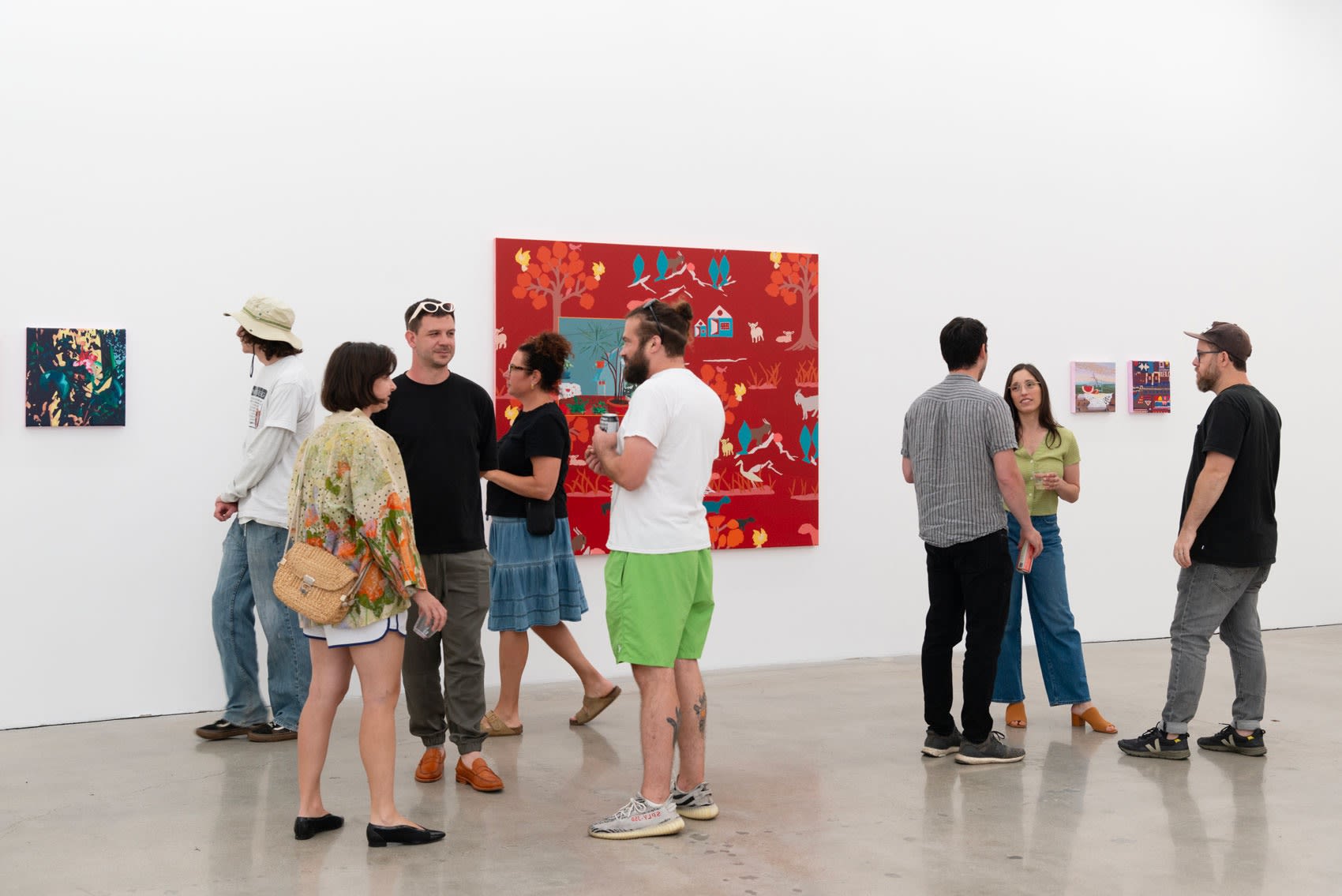 Artist Francisco Díaz Scotto speaks to attendees at the opening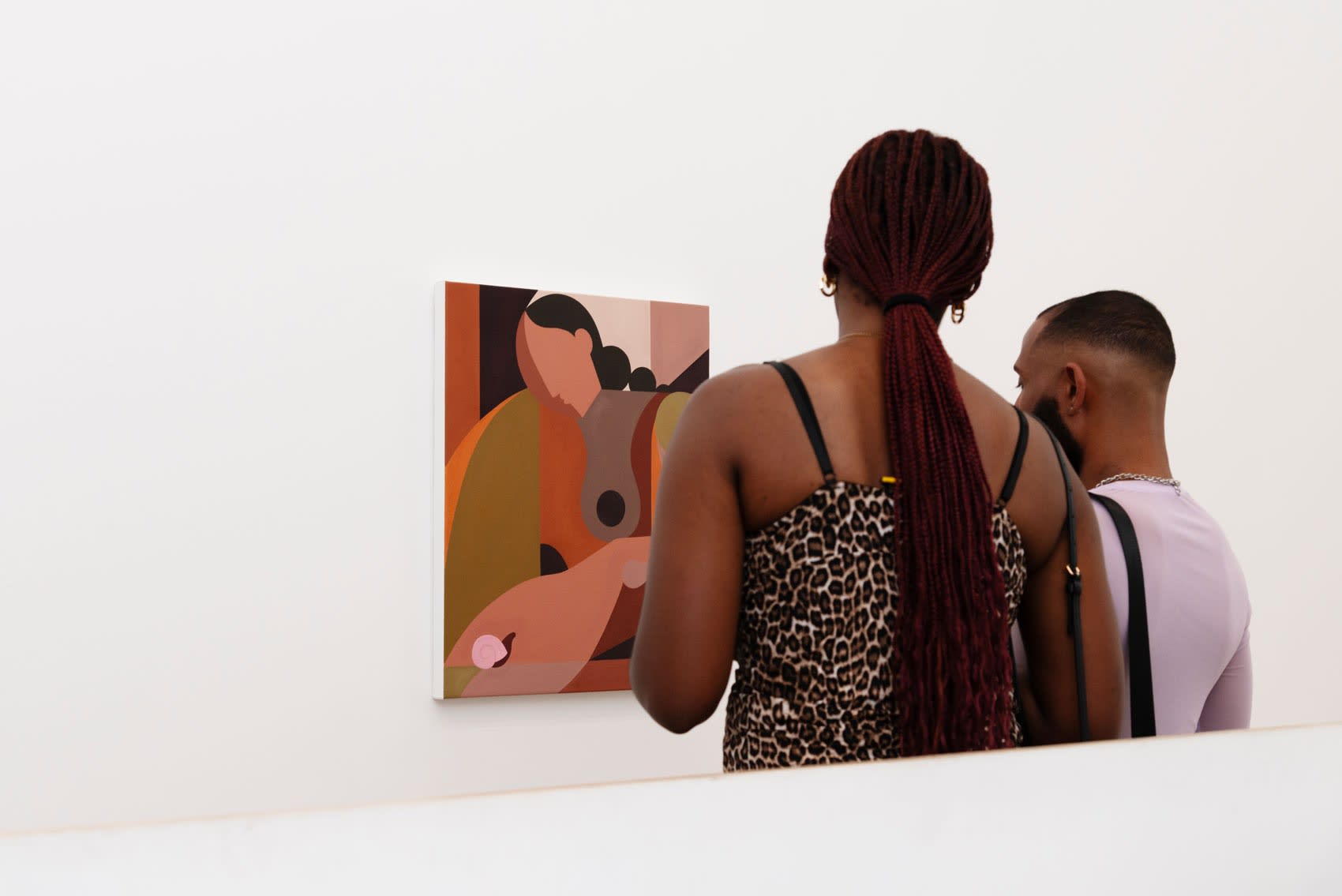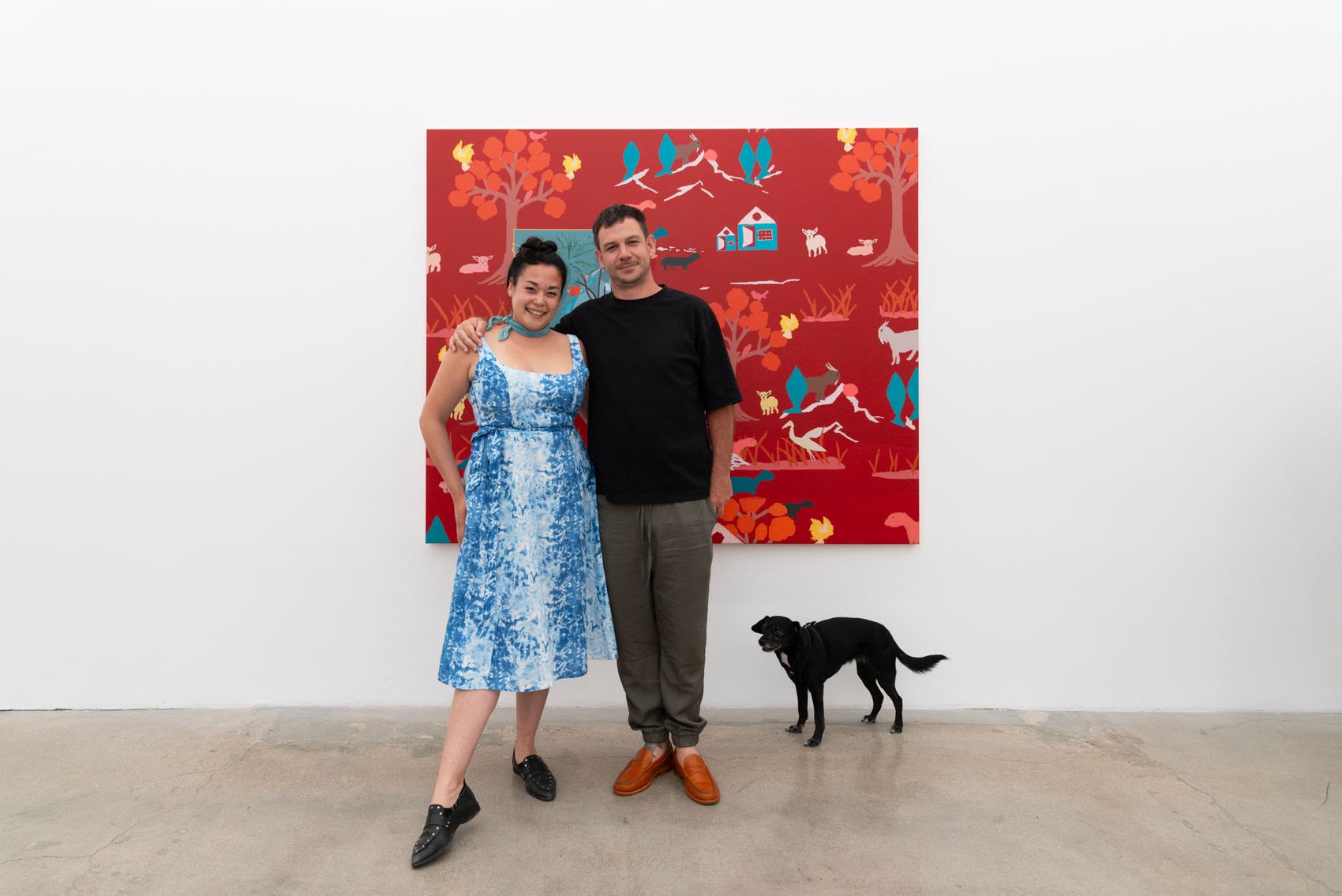 LA Director Dasha Matsuura with artsit Francisc Díaz Scotto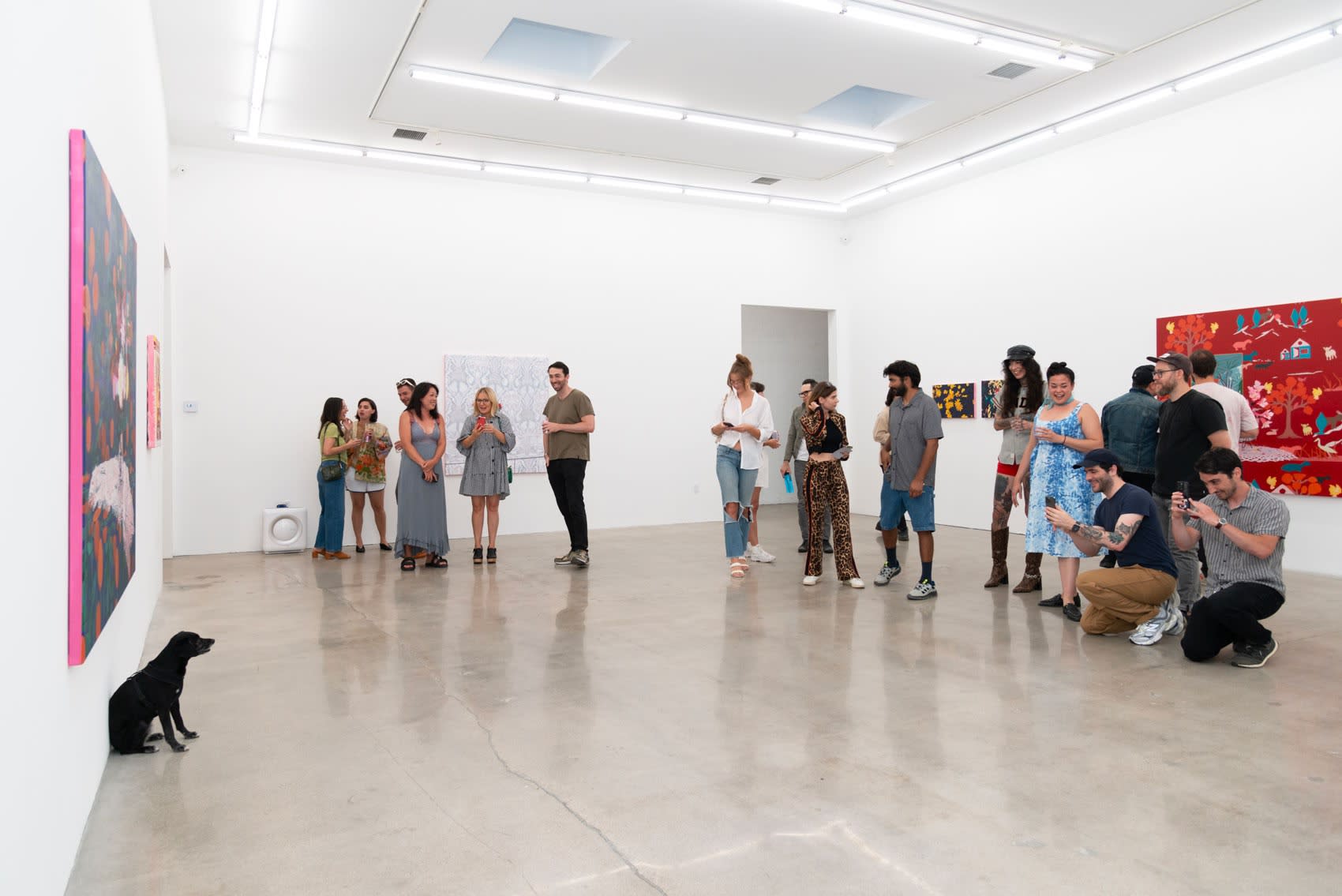 World famous Meera generously allowed attendees to snap her pic
July 29, 2023