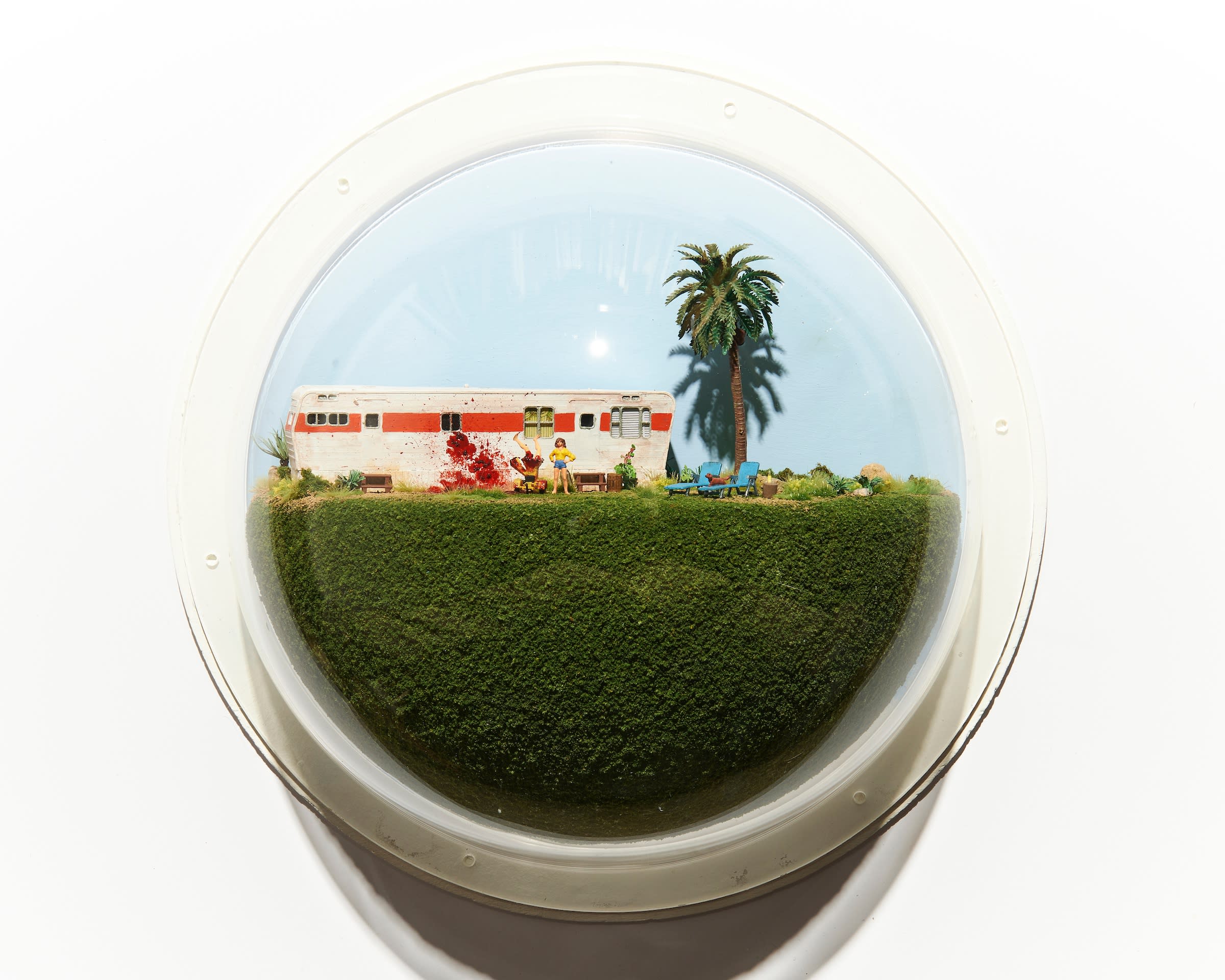 Hashimoto Contemporary is pleased to present Abigail Goldman upcoming solo show "Shadow Work" at our San Francisco location. The artist returns for her third solo show with the gallery featuring a new series of wickedly clever miniature dioramas resembling everyday sceneries of homes, storefronts and city streets.
Shadow Work's collection of plastic sculptures are in 1:87 scale – part of an ongoing series of small works the artist calls 'dieoramas'. The small tableaus feature figures under an inch tall that, at first glance, appear to be simple, suburban scenes – a bedroom, a bathroom, a bucolic backyard barbecue. On closer inspection, the 'dieoramas' are miniature mayhem: bodies are dismembered, blood flows, weapons are raised, forks are poised to dine on flesh. This juxtaposition – cute miniatures busy with savage and brutal cruelties – is meant to disarm the viewer with a surprise send-up of violence that has become almost banal in American culture.
Check out photos below from the artist's studio.
The exhibition will be on view March 5th - March 26th with an opening reception Saturday, March 5th from 1pm to 7pm. Appointments can be made here.
For more information or to request the online collector's preview, please email SF director Vanessa Indes at SF@hashimotocontemporary.com.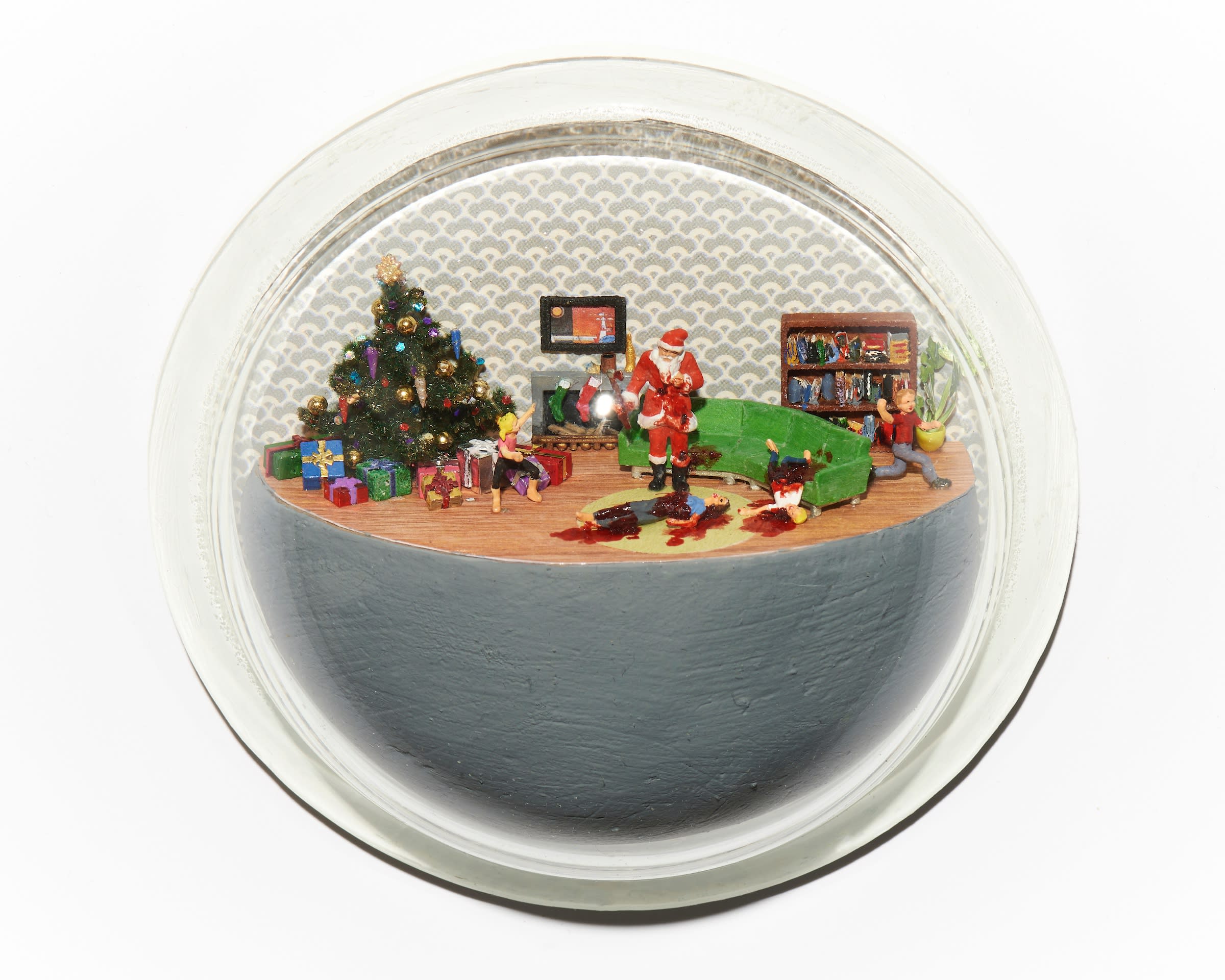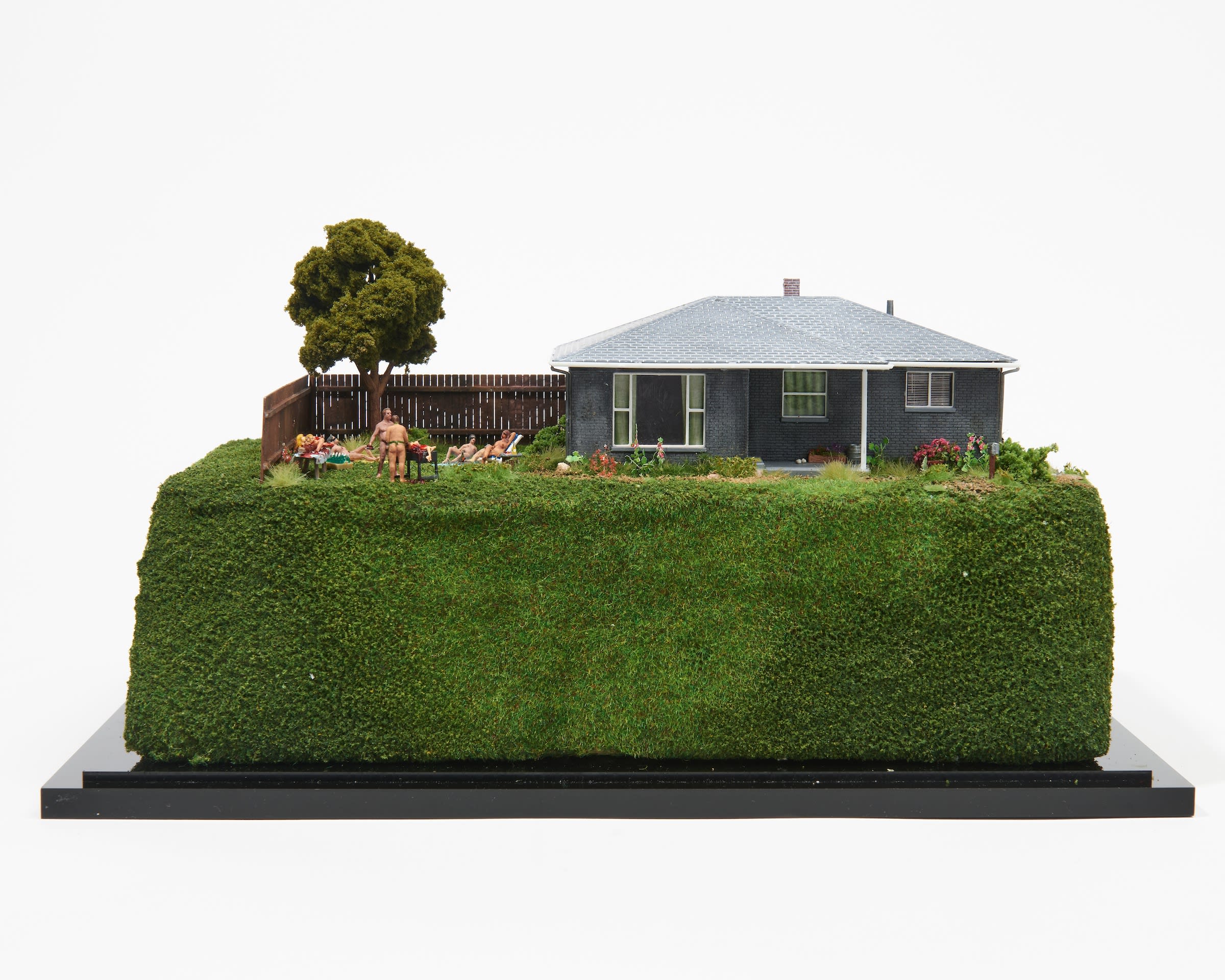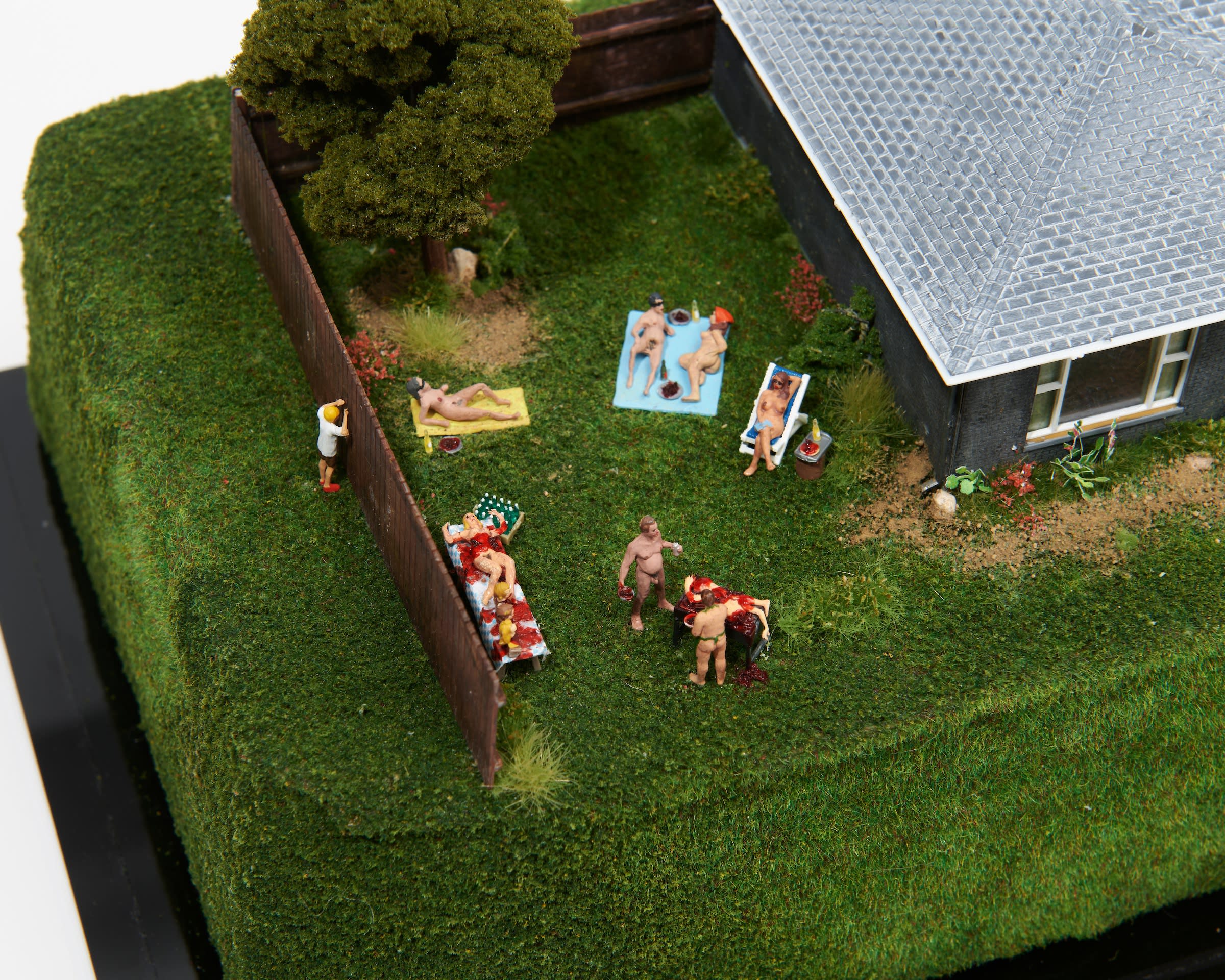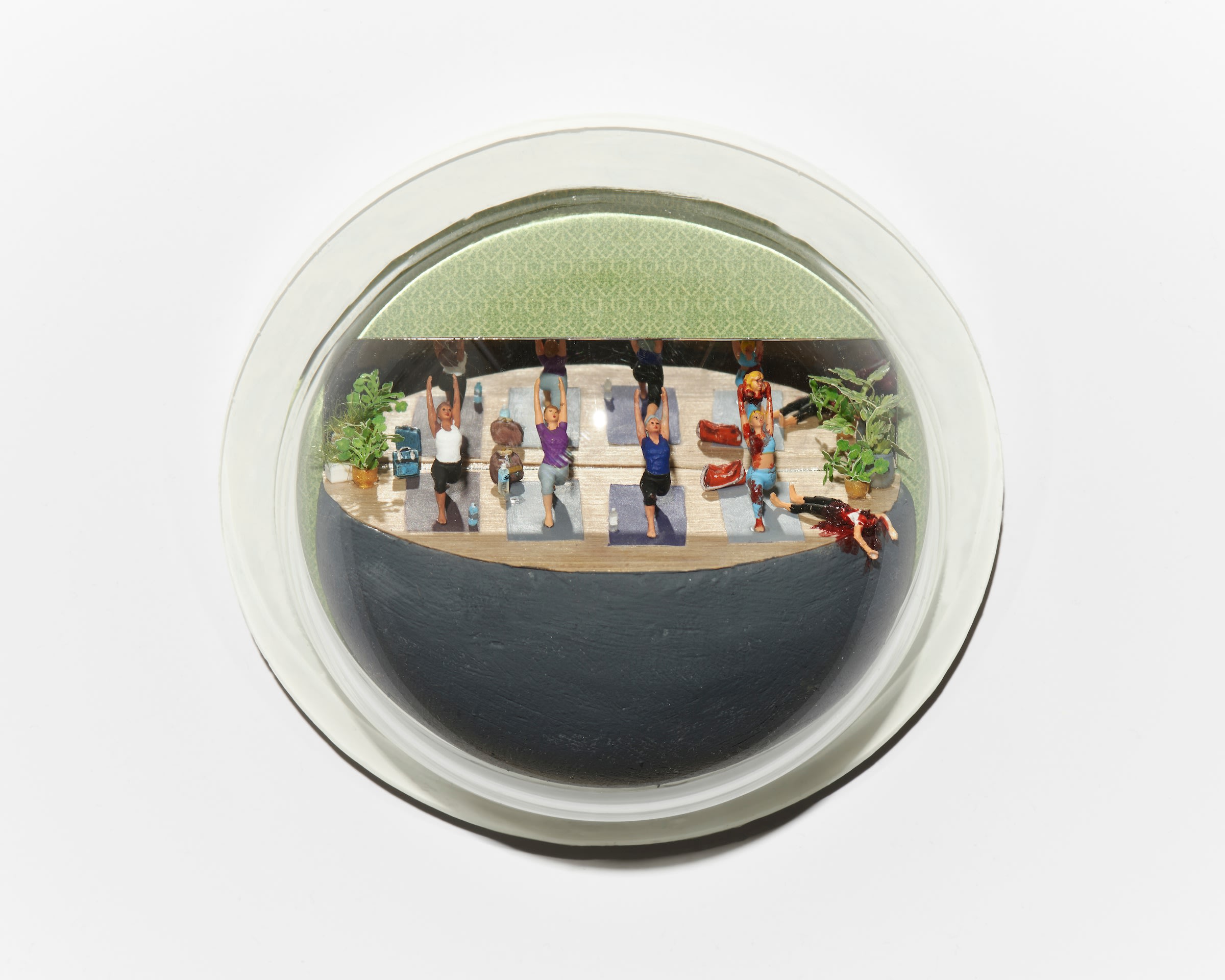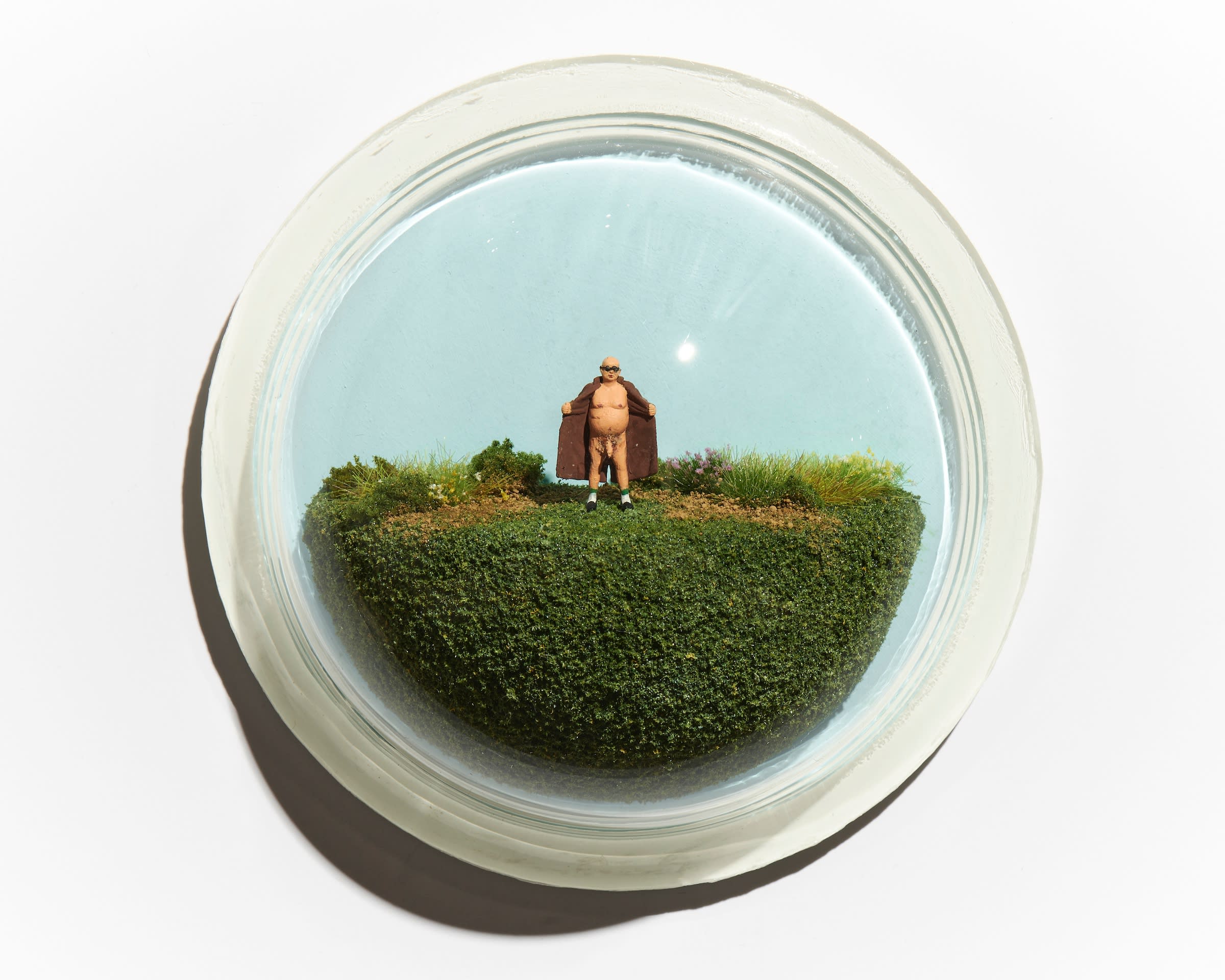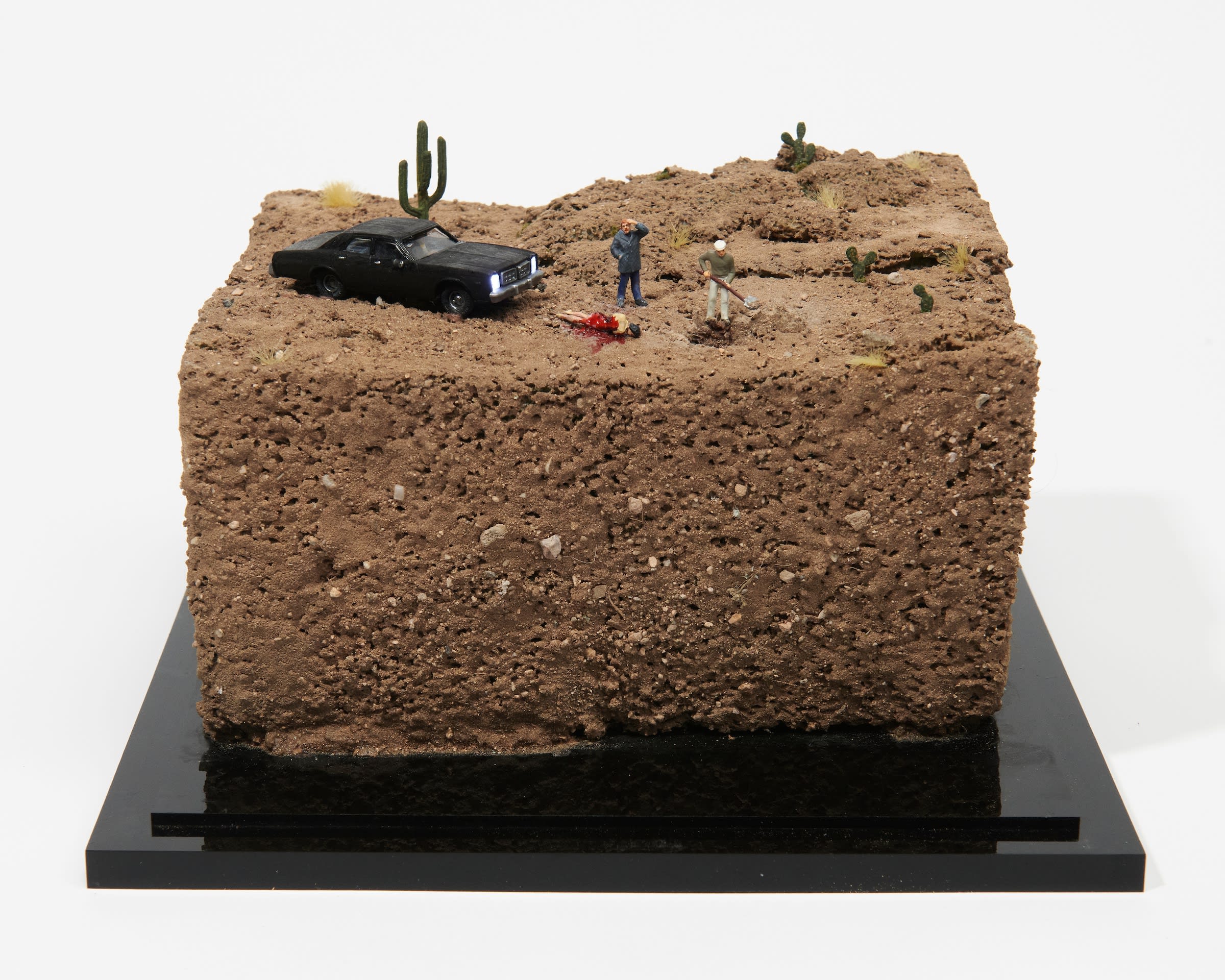 February 9, 2022