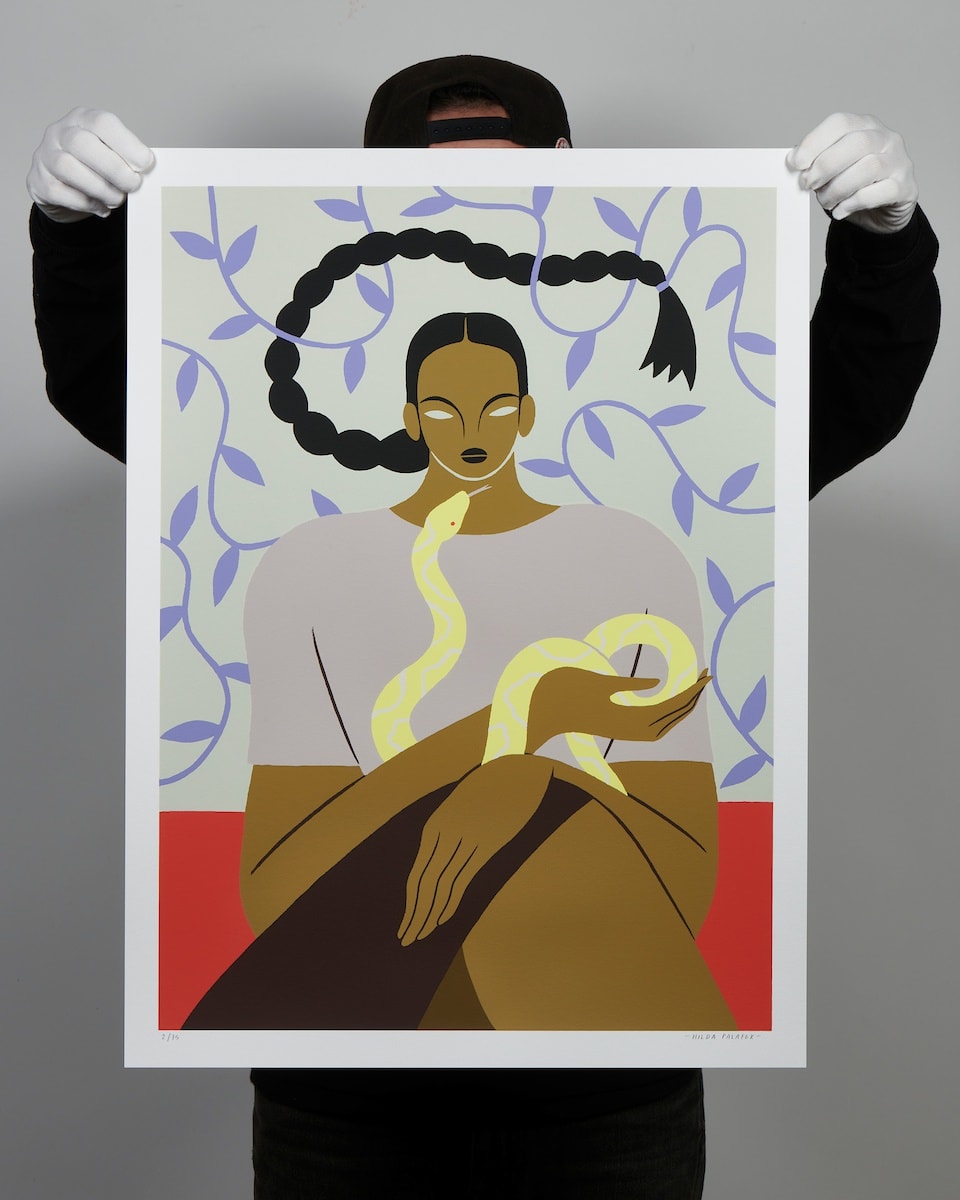 Hashimoto Contemporary is pleased to release Mujer y Serpiente - a new limited edition screen print by Hilda Palafox. The Mexico City-based artist's feminine figures have a bold and defiant presense. This piece was created for Somebody, a group exhibition featuring Palafox's work in 2020.
Available February 11th at 10am Pacific via our store.
This beautiful edition is a nine layer screen print hand made in Los Angeles by Serio Press. Each print comes hand signed and numbered by the artist.
Hilda Palafox - Mujer y Serpiente
9 layer screen print on coventry rag paper
27 x 20 inches
edition of 75
$250
February 10, 2021