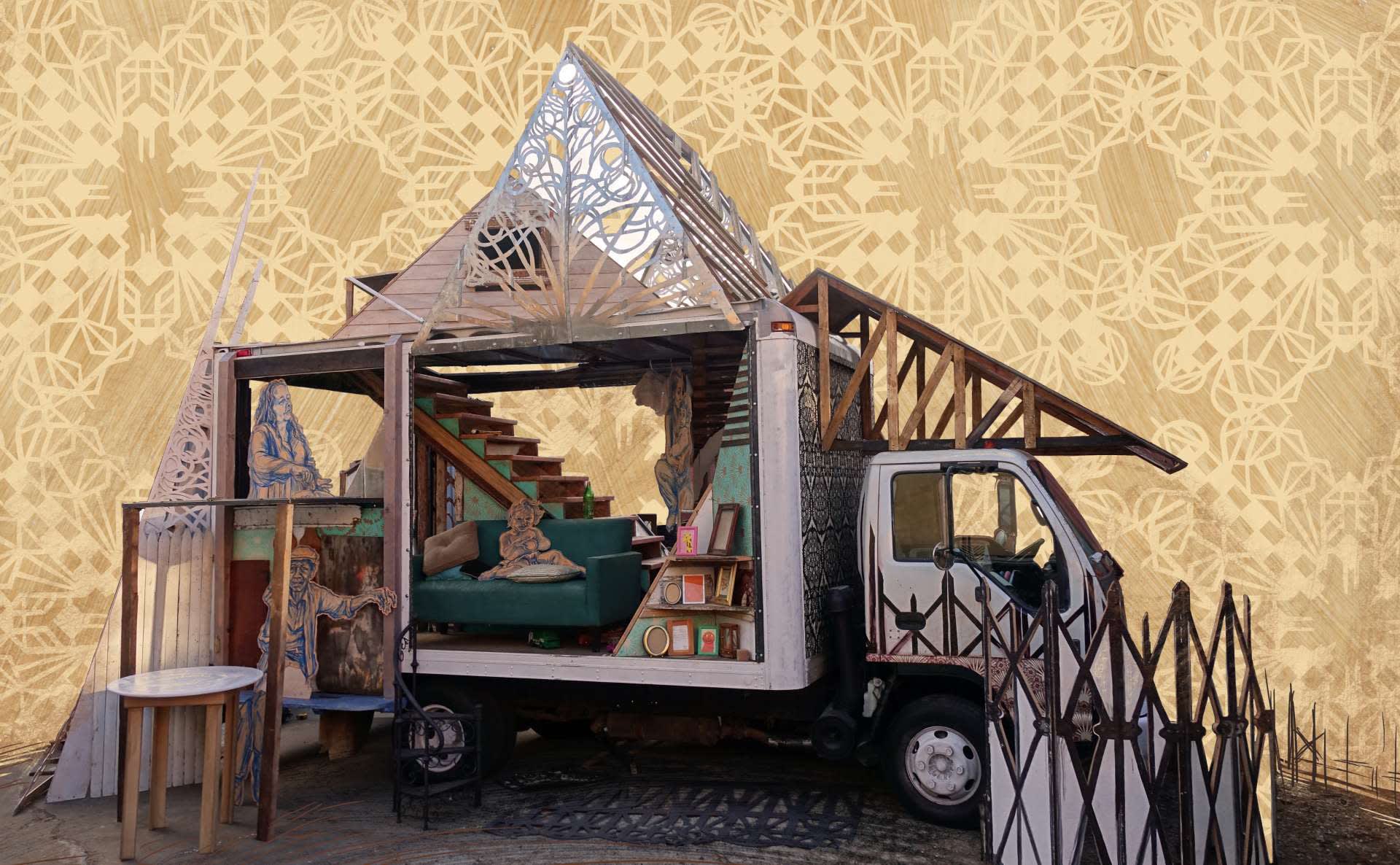 In coordination with PBS' American Portrait, artist Caledonia Curry (also know as Swoon) has created a traveling work of art entitled The House Our Families Built. This work is a mobile sculpture that engages New York City through a series of performances in the public space. Along side her long-time collaborator Jeff Stark, Curry has selected a wide range of stories to relate through this new piece. The stories have been translated into a 15 minute performance that expresses the range of human emotion and encourages the viewer to think more deeply about where they come from and where they are going.
Performances will take place at the following locations
Brooklyn
Jan 30-31: Brooklyn Bridge Park Pier 1
Feb 6-7: Prospect Park (Flatbush & Empire)
Queens
Feb 13-14: Flushing Meadows Corona Park
Manhattan
Feb 21: Union Square, North Plaza (17th Street)
The House Our Families Built was conceived and orchestrated by Caledonia Curry. Performances developed by Jeff Stark and Irene Lazaridis. Project management by Marshall LaCount, with fabrication by Orien McNeill and Zack Tucker.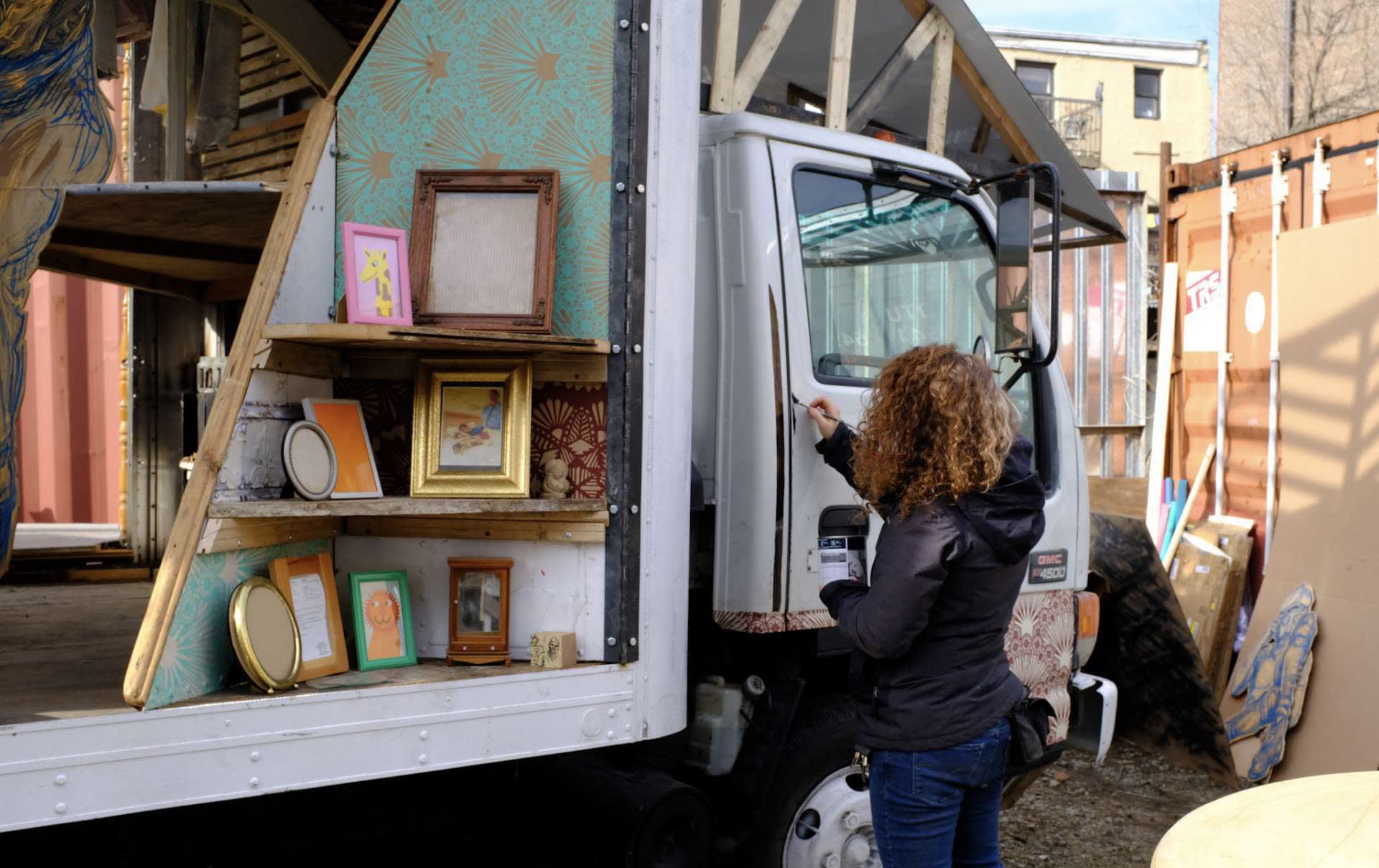 February 6, 2021